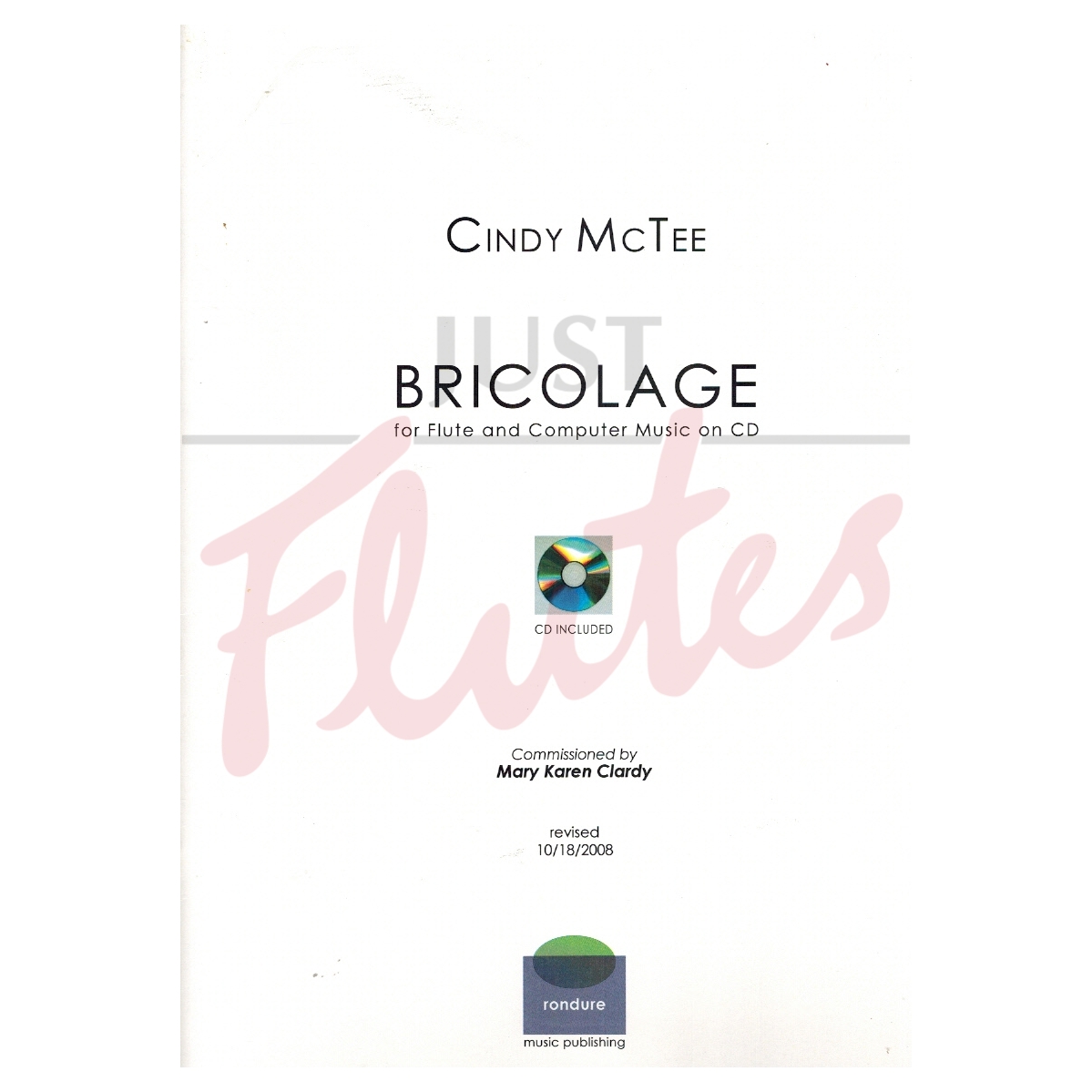 Bricolage
Interesting, worth a look
From the Publisher
Bricolage reflects my lifelong interest in musical surrealism where the musical unconscious asserts itself through improvisation during the compositional process, and disparate (sometimes borrowed) elements are freely transformed and juxtaposed.
In Bricolage, lyrical 12-tone melodies and explosive air sounds in the flute are accompanied by both percussive and sustained pre-recorded sonorities derived entirely from preparared piano samples.
The emotional content of this work is conveyed by the oppositions inherent in the materials themselves: some are resonant, unfocused and dark, while others are dry, defined and bright. Extraverted, athletic ribbons of notes that bounce and soar converse with those whose message is contemplative and dreamlike.
Bricolage does not require timing devices or headphones. All of the cues are communicated by the prerecorded music itself. The flute should be given some gentle amplification.
Performance duration (approx): 7'00"
Difficulty guide:
8-9
Difficulty level, roughly compared to ABRSM exam grades. 0 is beginner, 9 is advanced (beyond grade 8).