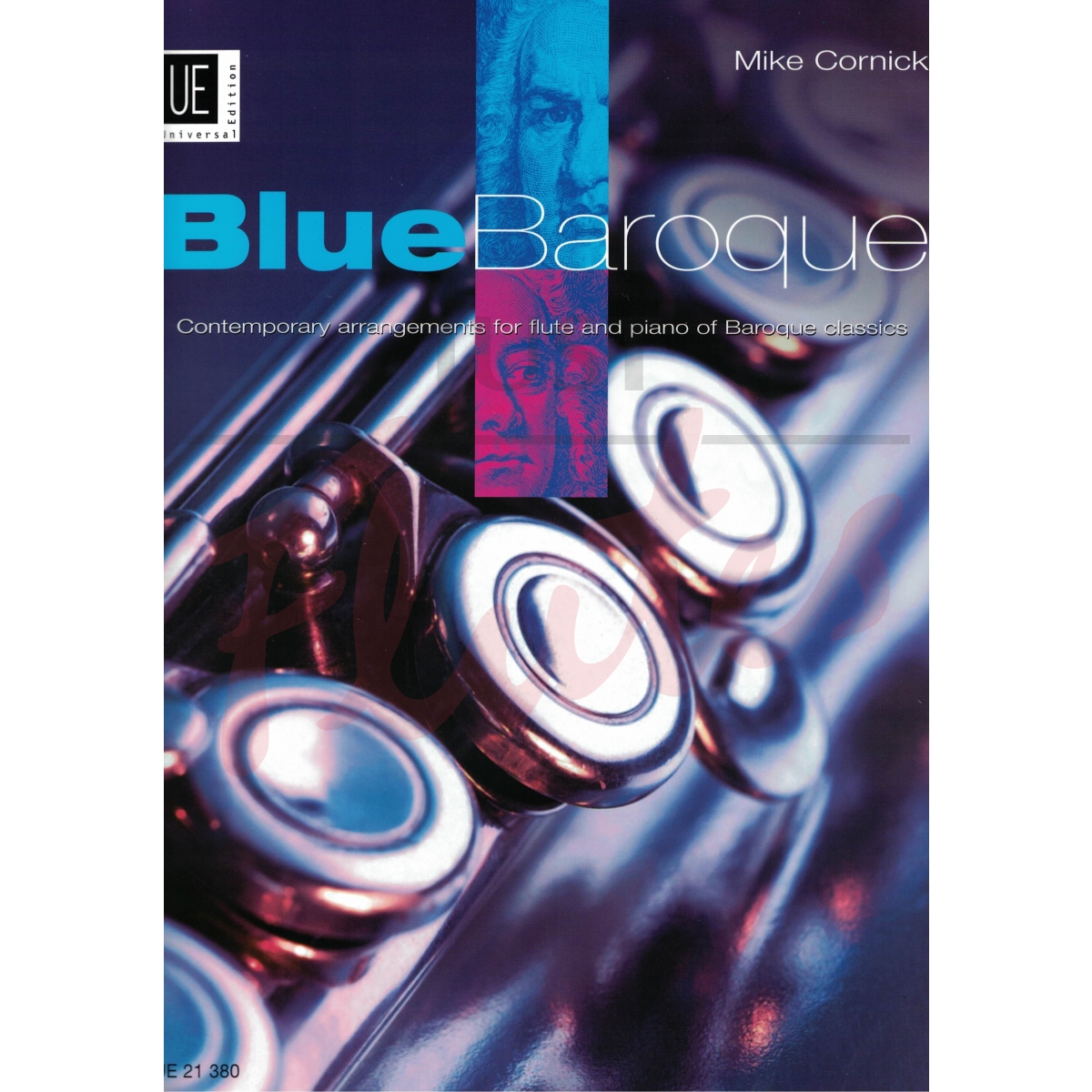 Blue Baroque [Flute]
Interesting, worth a look
From the Publisher
Mike Cornick has selected items from the Baroque flute, vocal and recorder repertoires for this new addition to the popular Blue Baroque series. His publications in the field of music education are well-known but now middle grade to more advanced flautists can enjoy his arrangements.
Honorable Mention "The National Flute Association Award" 2008
Blue Baroque for Flute and Piano is a collection of eight re-workings of, for the most part, very well-
known pieces from the period. The selection includes items from the flute, vocal and recorder repertoires and these have received a variety of stylistic adaptations. It should be emphasised that strictly adhering to the notated copy is not necessarily expected or even desirable in the performance of these pieces. Players should feel at liberty to allow their own feeling forthe style of each piece a degree of self-expression. It is to be hoped that the contents of this book will throw a new light on some well-established pieces and that they provide some interest and enjoyment to the performers.
I would also like to take the opportunity of thanking James Rae for his many thoughtful suggestions whilst playing through the manuscripts of this collection.
Mike Cornick, October 2006
Difficulty guide:
5
Difficulty level, roughly compared to ABRSM exam grades. 0 is beginner, 9 is advanced (beyond grade 8).
Contents
Contemporary arrangements for flute & piano of Baroque classics
Fairest Isle Henry Purcell
Menuet from 6th movement from Suite in B minor J.S. Bach
Adagio from Sonata No.2 G.F. Handel
Rondeau from Suite in B minor J.S. Bach
Sarabande from 'Troisieme Suite en G major L de Caix d'Hervelois
Wachet auf J.S. Bach
Adagio from Sonata III in G major for two recorders & basso continuo G. Sammartini
Polonaise from Suite in B minor J.S. Bach