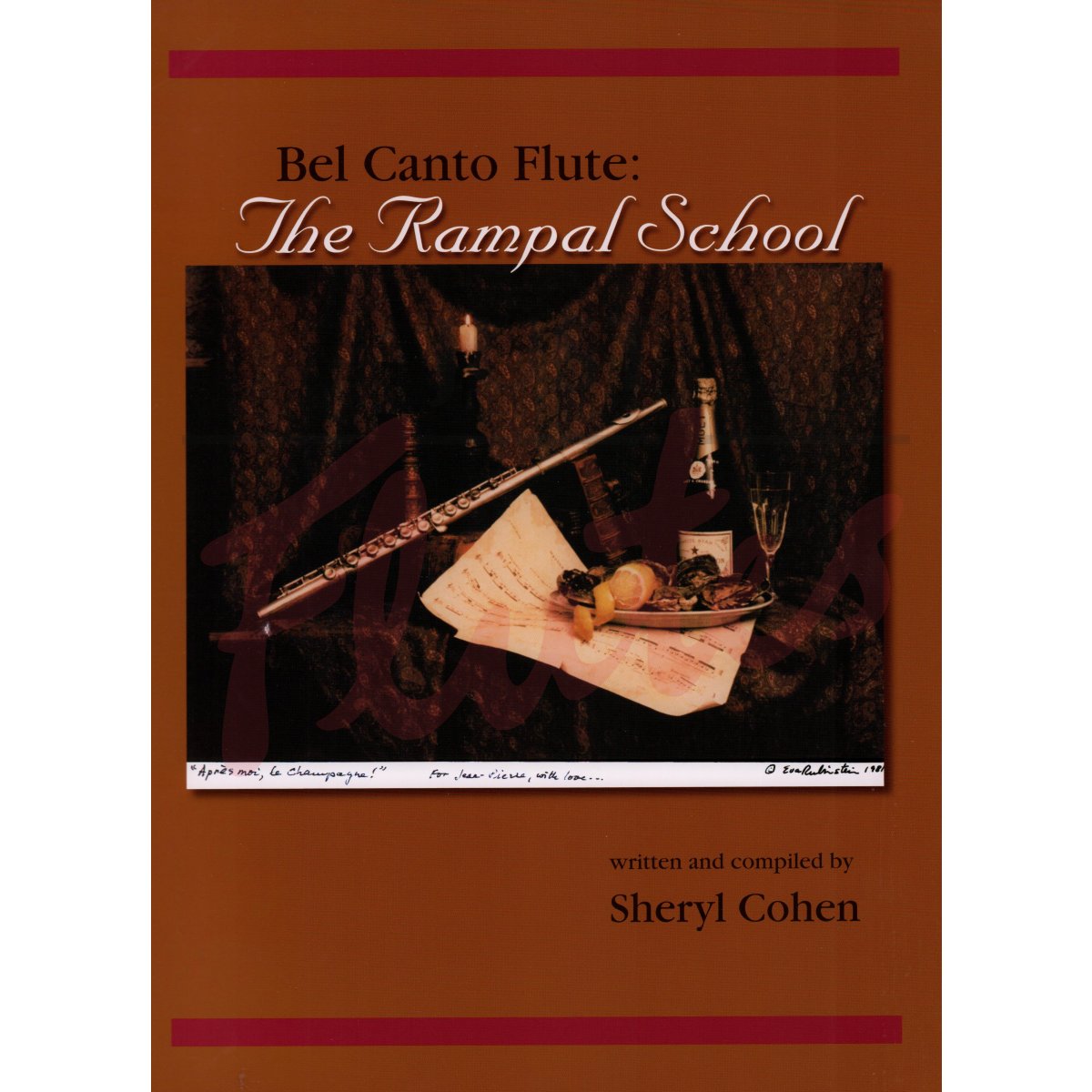 Bel Canto Flute: The Rampal School

(1)
Read reviews
|
Write a review
Staff Pick

Editor's Choice
Staff Pick
"An Interesting Look at Rampal's Methods"
This book sets out the teaching methods developed by Rampal (and Alain Marion) and attempts to explain his philosophies. Each section is illustrated by musical examples and includes performance guides. For example, the section entitled Mostly Scales uses studies by Andersen, Soussmann, Boehm and the Scherzo from Mendelssohn's Midsummer Night's Dream. There are sections focusing on all the usual techniques as well as slow movements, gestures, and playing Bach in 3/4 time. There is nothing earth-shatteringly new here but it is very interesting to read and uses familiar material in different surroundings. Ms Cohen is passionate about her subject and this is infectious!
From the Publisher
Bel Canto Flute offers an inspiring and artistic application of the teachings of Jean-Pierre Rampal and Alain Marion to daily studies, etudes, and traditional repertoire. In twelve chapters, Sheryl Cohen explores the Rampal School's poetic approach to expressive phrasing as a foundation to develop musical artistry, creative practice methods, breath control, tone, articulation, and technique, all while searching to free the artist within. This bold 220-plus page work includes 34 etudes and 33 solo movements: J.S. Bach's Partita, Sonata in E Minor, C.P.E. Bach's Sonata in A Minor for flute alone, Telemann Fantasias No. 2 and 10, along with movements from works by Blavet, Mozart, Handel, plus daily studies of Boehm, Anderson, Koehler, Altes, and more.
Difficulty guide:
9
Difficulty level, roughly compared to ABRSM exam grades. 0 is beginner, 9 is advanced (beyond grade 8).
Contents
The Rampal School
Patterns and Gestures
Slow Movements
Mostly Scales
Mostly Arpgeggios
Scales and Arpeggios
Music in 3/8 and 6/8 Time
Bach in 3/4 Time
Bach's Allemande
Triplets and Turnarounds
Large Intervals
Beginning Now!