Basilica deserta for Bass Flute (or Flute) and Piano
Shipping calculated at checkout
Award-winning product
Staff Pick

Staff Pick
"This is great!"
This is a great piece for bass flute which lies sensibly within its range, has a modest number of contemporary techniques and is all held together by an accompaniment that creates an other-worldly atmosphere. Experience on the bass would be an asset but as it works on the flute too this is a double-value investment!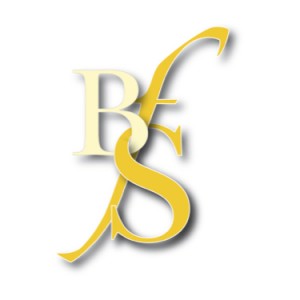 Pan - Journal of the British Flute Society
Dehnhard's Basilica deserta is a new work for bass flute and piano. At the beginning of the score the composer notes how they often imagine people performing the work, and so imagined a bass flute and piano playing in a "huge church, empty, maybe even abandoned". And so, the title of the piece appeared: Basilica deserta.
The piece begins with long notes, played pianissimo and without vibrato, creating the still atmosphere of a deserted basilica. The piano repeats a moving motif as the flute starts to add colour and vibrato to the drones it plays. Further colour is added when grace notes and tremolo fingerings are provided above the notation. As the piece continues, more appear and the texture of the piano part changes to compliment the faster movement of the flute's notes. The piece finishes with tasty piano chords ringing over the top of the flute's subtle finish.
A guide to the intricacies of the extended techniques of the piece is provided at the beginning of the score. Such techniques include grace notes (not to be played in the traditional way), wind sounds, bisbigliando (speed of tone colour changes), pizzicato, flutter tongue and stop tongue (also referred to as reverse sound). All these techniques are indicated by abbreviations within the piece. The extended techniques add a depth to the soundscape and, once all the components come together, this piece would sound beautiful in a space as open as a basilica!
Emily Hall
From the Publisher
Whenever Berlin flutist Tilmann Dehnhard comes up with a new composition, it is set to be a special work in terms of sound and dramatics. In this duet commissioned by the flutist and pedagogue Klaus Spors, the bass flute takes the leading role.
In 150 measures Dehnhard spices up traditional playing styles with carefully used contemporary techniques that are easy to understand and quick to put into practice. If one follows Dehnhard's imagination into a deserted, large church, the magic of this work can be felt in a deeply personal way. If you are not among the lucky owners of a bass flute yet, the part can alternatively be played on the C flute.
Our Description
Winner: NFA Newly Published Music Awards 2022
Performance duration (approx): 4'
Difficulty guide:
8
Difficulty level, roughly compared to ABRSM exam grades. 0 is beginner, 9 is advanced (beyond grade 8).
Item Details
Instrumentation
Part 1: Bass Flute or Flute
Part 2: Piano
Category:
Bass Flute Music
Publisher:
Universal Edition
Publisher's reference:
UE38102
Our Stock Code:
1501919
Media Type:
Paperback (9 pages [score])