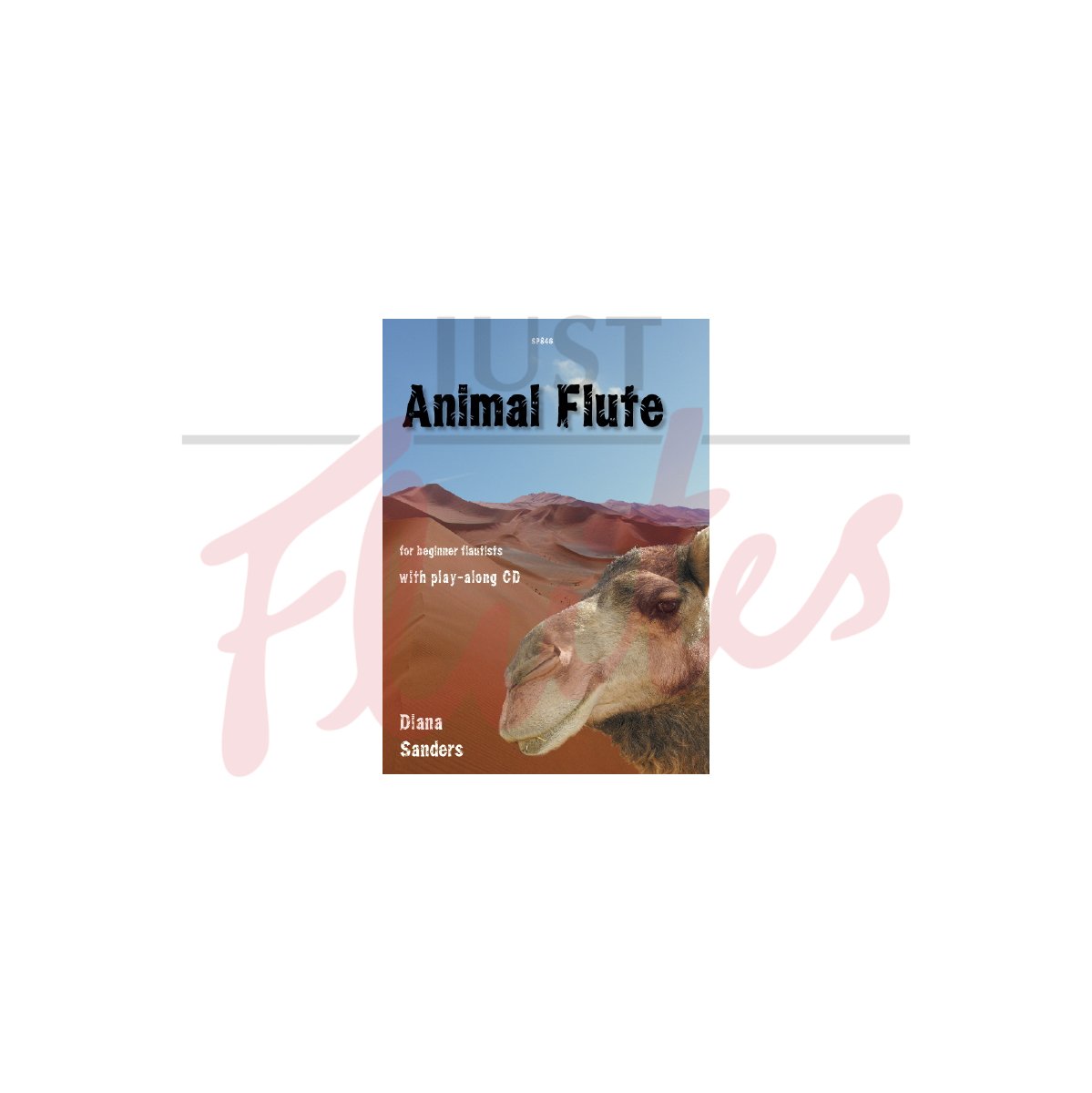 Animal Flute
Includes CD
Staff Pick

Editor's Choice
Staff Pick
"Useful supplementary material"
This book of easy pieces will be very useful as supplementary material as each one features a different technical challenge. For example, The Kangaroo uses only the notes D and A to jump with and is marked loud and The Cheetah is in A major but uses only a small range of notes. The addition of the Music Box helps to reinforce the points that are to be worked on in the piece. A nice book.
From the Publisher
Animal Flute is a series of themed compositions for the beginner. The pieces are all beautifully arranged with imaginative CD accompaniment, capturing the character of the animals within the music. Each piece focuses on a different musical aspect such as slurring, staccato, rests, ties, dynamics, triplets, trills and grace notes.
Each tune has a complete performance with the flute and accompaniment and then a version with accompaniment only.
Difficulty guide:
1-2
Difficulty level, roughly compared to ABRSM exam grades. 0 is beginner, 9 is advanced (beyond grade 8).
Contents
The Elephant
The Snake
The Bird
The Kangaroo
The Swan
The Grasshopper
The Macaw
The Frog
The Dolphin
The Cheetah
The Seal
The Butterfly
The Mouse
The Camel
The Octopus
The Fox