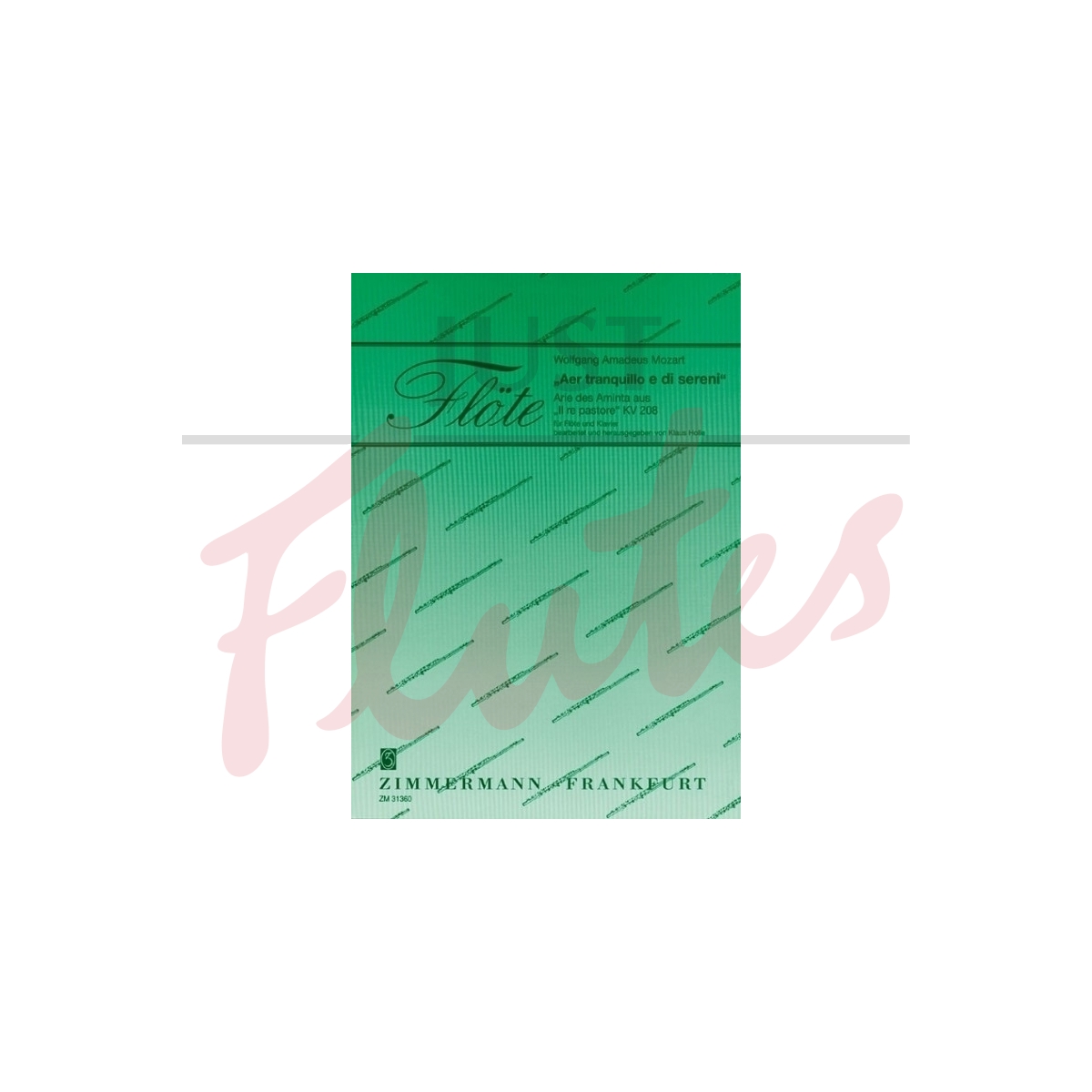 Aer tranquillo e di Sereni from Il Re Pastore arranged for flute and piano, KV208
From the Publisher
Wonderful music, once it becomes wordless and is not played or sung anymore, may be rivived happily in the form of home music.
Our Description
It is not unusual to arrange arias from operas for instrumentation and it seems to have been common practice all over the centuries. For the issue presented here, the editor has chosen an unknown aria taken from the opera "Il Re Pastore" and shortened it slightly. The resemblance to the concert in D major by the same composer cannot be failed to notice, especially right at the beginning. This is a delightful piece of music which could also have originally been written for the flute
Difficulty guide:
5
Difficulty level, roughly compared to ABRSM exam grades. 0 is beginner, 9 is advanced (beyond grade 8).