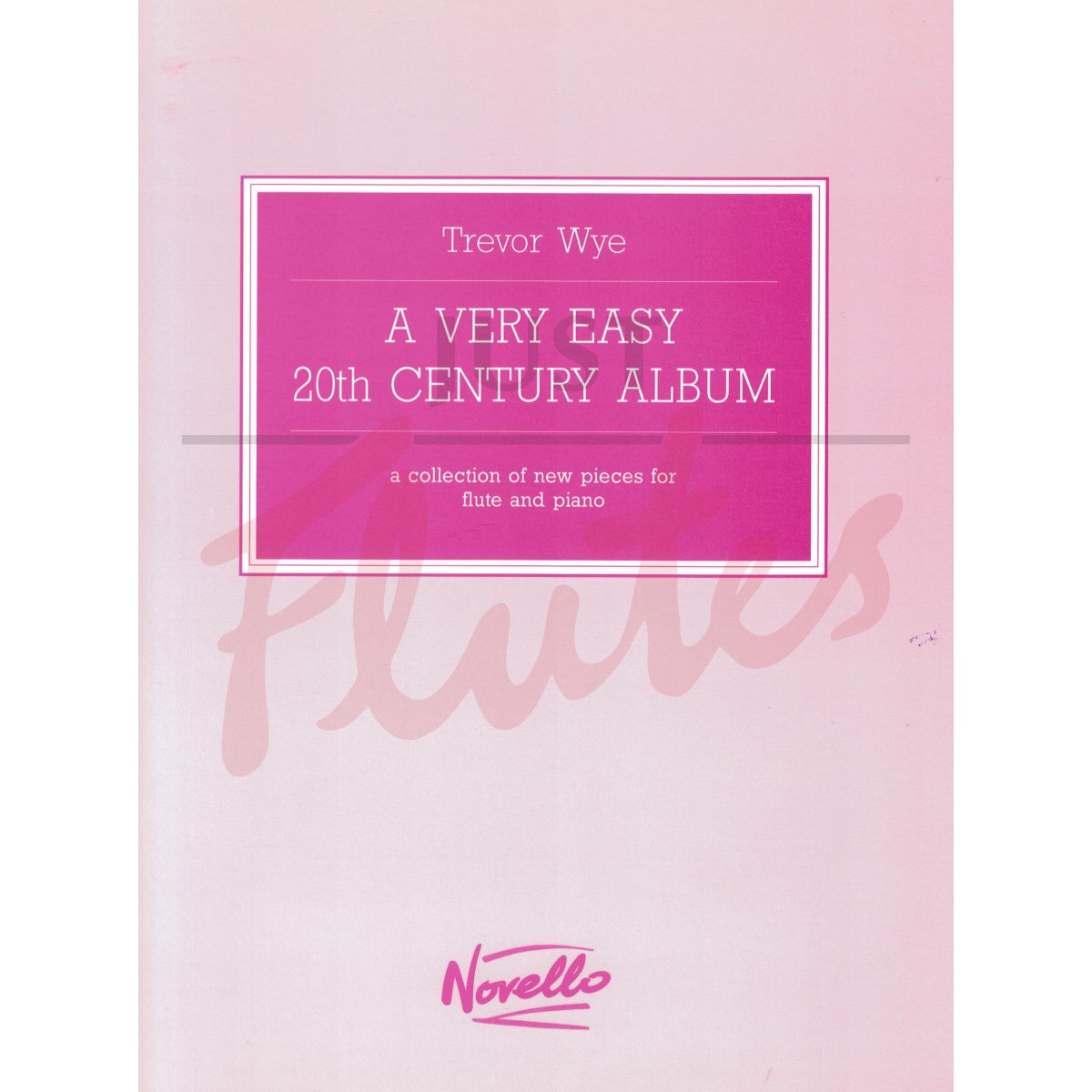 A Very Easy 20th Century Album
Approved Exam Music
Recommended for the following exam grade(s):
LCMM exam syllabus
Grades: 1, 2, 3
From the Publisher
Simple and approachable new pieces for flute and piano by six distinguished composers including Dodgson, Horovitz, Cooke, Ridout, plus two solo pieces by Robert Dick which introduce easy multiphonics.
Difficulty guide:
1-4
Difficulty level, roughly compared to ABRSM exam grades. 0 is beginner, 9 is advanced (beyond grade 8).
Contents
Heard on the Breeze Dodgson
Marionette Dodgson
Rumba Horovitz
What the Tree Told Me Horovitz
Day Dreaming Hand
Arietta Hand
Two Pieces (Cooke):


Moderato
Siciliana

Sun Shower Dick
Dorset Street Dick
Suite Dawn until Night Ridout