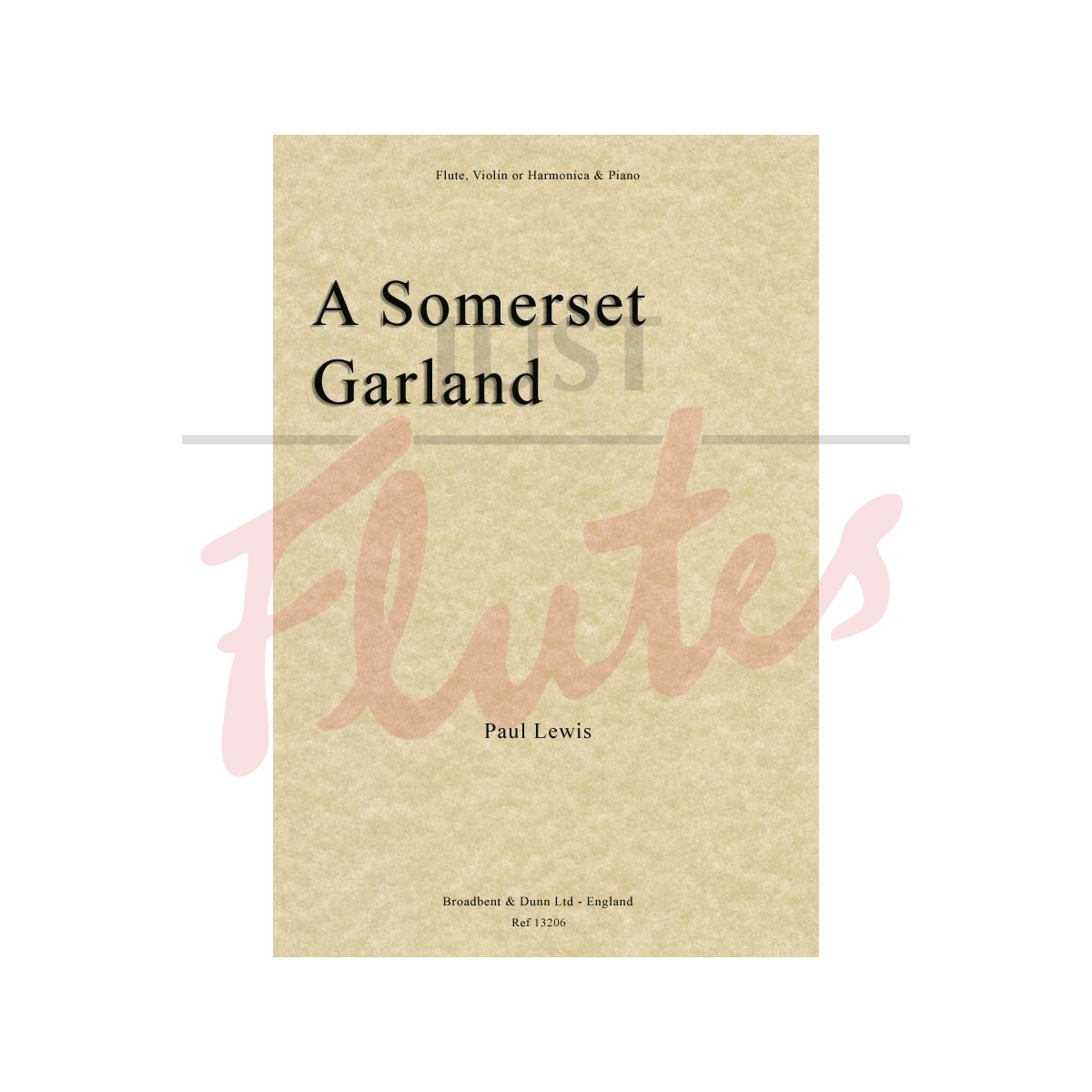 Approved Exam Music
Recommended for the following exam grade(s):
Trinity College exam syllabus
Grades: 5
Our Description
Arrangements of Somerset folk songs to give them a new lease of life and introduce them to audiences who might never otherwise hear them. Very popular with audiences, its individual movements are useful as fillers or encores. Martock Jig and Langport March are also playable on Piccolo. It is a very direct and enjoyable work and is also versatile, with versions for flute, violin or harmonica with piano accompaniment. The original harmonica version is very idiomatically written by the composer, who was long associated with the late great virtuoso Tommy Reilly. It is folk material very well suited to the instrument. For teaching studios, conservatories, libraries, amateurs and professionals. The last movement of this work Langport March has been a Trinity College London Grade 5 Exam Piece for Flute since 2007.
Review: "This is a rather light-hearted collection of five pieces representing different areas of Somerset. The five short tunes are accessible and pose no real difficulties to get together with the piano, and only the odd passage which would require extra practice. They are about grade 5 level, and cover all three octaves of the flute but sit well under the fingers and would be useful as a solo item for a school concert perhaps, and definitely worth looking at the rest of the movements if the student chooses the Langport March as a grade 5 exam piece. The first,Bridgwater Shanty, opens with a lively tune which passes between both instruments, and appears up the octave on the flute and slightly ornamented on its repeat. Martock Jig is in true gig style, lively and light-hearted. Muchelney Ham Lament is slower in tempo, with the flute taking the tune throughout. Huish Episcopi Sarabande is lyrical and typical of Paul's style and ability to write a flowing melody to bring out the nuances of the flute. Langport March has been on the grade 5 exam list and is again a lively rendition of the Duke of York together with variations and tempo increases at the end. A lovely fun set of dances." - Dr. Rachel Smith DMA, MA, BMus (Hons), FTCL - December 2012
Review: "This is a set of three dances, one lament and one march, with piano accompaniment: the solo part can be played on either the flute, violin or harmonica. The fiddler should be Grade 6-7 standard, as despite the Bridgwater Shanty and Huish Episcopi Sarabande being fairly straightforward, there are some awkward thirds in the Lament and the Langport March goes quite high. However, as one would expect with folk (or quasi-folk) music, these all work on the violin, and if upon first reading the violin parts seem a little bland, play them as soon as possible with the piano. The accompaniments are very clever, create much colour and interest and will make the playing experience highly enjoyable. The composer is also a highly skilled composer for film and televisions." - David Angel in Music Teacher March 2008
Difficulty guide:
6
Difficulty level, roughly compared to ABRSM exam grades. 0 is beginner, 9 is advanced (beyond grade 8).
Movements
Bridgwater Shanty
Martock Jig
Muchelney Ham Lament
Huish Episcopi Sarabande
Langport March