A Little Book of British Birds for Two Flutes [Playing score(s)]
Highly recommended
Great for teachers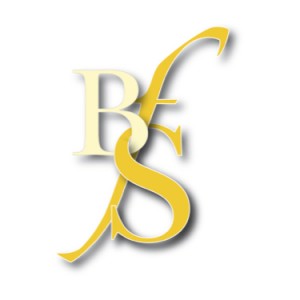 Pan - Journal of the British Flute Society
This is a fun and charming volume of short flute duets, each inspired by a different British bird. Carr began writing the collection when an old friend and former flute player mentioned that she'd like to pick up her flute again to play alongside her daughter, who'd just begun lessons. With this in mind, each duet is written for one beginner player, with a second part for a more experienced player, or their teacher.

Throughout the collection, Flute 1 is written for the beginner, while Flute 2 is more challenging. This is a nice touch, allowing less experienced players to feel as if they are playing 'the tune'. The pieces are roughly arranged in order of difficulty, and while
Flute 1 never goes above second octave A (in fact, Flute 1 stays entirely in the first octave for several of the duets), there is plenty in the second part to keep more advanced players occupied. This really hits the mark of allowing performers of mixed ability to play together, with adequate interest in both parts. From an ensemble perspective, there are definite challenges: for the majority of the time, the two parts are rhythmically independent, and while the counterpoint is musically effective, this is something that less experienced ensemble players may find difficult.

The pieces in this volume strike a balance between being suitable for beginners whilst maintaining musical appeal. From the gentle The Blackbird and the Snail to the lively The Starling Samba, there is plenty of contrast in the collection and it's easy to see how two or three movements might work well together in performance. In the introduction, Carr writes that the music was often inspired by comical YouTube clips rather than attempting to directly imitate birdsong, and this light-heartedness is shown by some humorous titles (The Pigeon Who Was Not Afraid of Cats, and The Cockney Sparrow spring to mind), and performance directions ('with a swagger'). There are also beautiful illustrations by Jane Heather.

The parts have been edited with help from Wonderful Winds' Mel Orriss, and the abilities of beginner flautists have clearly been considered. These pieces would be a great addition to a teacher's collection, or for any beginner who happens to have a parent, sibling or friend on hand to play the second parts. They would be ideally suited for use with mixed ability groups and ensembles.
Laura Beardsmore
From the Publisher
A delightful volume of flute duets by award-winning theatre composer Jason Carr, with illustrations by Jane Heather. These twelve engaging pieces perfectly capture the character of a varied collection of feathered friends, from blackbird to hawk, with cameo appearances by the occasional snail or earthworm! The duets give the chance for a less experienced flautist to play alongside a teacher or more advanced player. The easier part often enjoys the tune, with the second part providing colourful accompaniments, painting a musical picture of each bird.
Skillfully crafted pieces, together with charming artwork, make this much more than just another duet book!
Flute 1: Grade 1 - 4
Flute 2: Grade 5+
Difficulty guide:
1-7
Difficulty level, roughly compared to ABRSM exam grades. 0 is beginner, 9 is advanced (beyond grade 8).
Contents
The Blackbird and the Snail
The Magpie Hop
The Pigeon Who Was Not Afraid of Cats
Cooing Doves
Swirling Swifts
The Robin is the Early Bird
The Starling Samba
Seagulls in the Sunlight
The Cockney Sparrow
The Hawk Hunts the Hare
The Fearless Duckling
The Dawn Chorus
Item Details
Instrumentation
Part 1: Flute
Part 2: Flute
Category:
Duets for Two Flutes
Publisher:
Wonderful Winds
Publisher's reference:
DC002
Our Stock Code:
1469080
Media Type:
Paperback - Playing score(s) (32 pages [score])