44 Duos arranged for Two Flutes [Playing score(s)]
Shipping calculated at checkout
Highly recommended
Great for teachers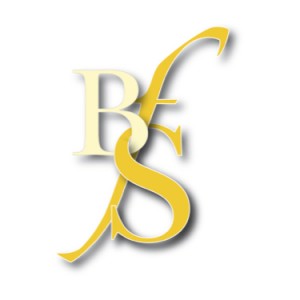 Pan - Journal of the British Flute Society
This thick book of 44 duets is based on the folk music Bartók collected during his travels throughout Hungary, Slovakia, Transylvania and Romania. These miniature creations blend modernism and tradition, through the combination of Eastern European folk melodies and the language of 20th century music. Originally composed for violin, Rahbari has arranged these pieces as flute duets, embracing the complexities of the flute whilst remaining connected to the sound colours of the violin.
The publication is clearly grouped into four books (the contents page is a good aid). The first two books are suitable for beginners, the third for intermediates and the latter for more advanced players. It is important to note that these "books" are all contained within this one publication. This makes it a useful tool for teaching all abilities, or to mark a player's progression. The first half provides a great introduction to more difficult duets, whilst the latter half creates a challenge for more well-versed players. Each book, regardless of ability level, provides some interesting harmonic textures and dissonant phrases. In many of the pieces, interest is achieved through bitonality or polyrhythms, following a key change in one part or alternating time signatures. This book certainly provides some very interesting sight-reading and can help to instil students with the confidence to tackle pieces that do not appear to be simple on the surface.
Each piece has the original title in the language native to the work, as well as English and German translations. Large font makes all the details, including grace notes and time changes, easy to read. The duration of each duet (when played at the given metronome marking) is provided at the end of each piece.
Emily Hall
From the Publisher
Béla Bartók's "44 Duos" for violins are a set of marvelous musical miniatures that draw on the composer's love of Eastern European folk music. Ranging from easy to advanced standard, they have long been the province only of string players with arrangements first for cellos and more latterly for violas. Now they are available to delight flautists and will be ideal for recitals, either as a main program item or as encores, just as violinists have enjoyed them since their composition.
The pieces are divided into four books. The first two are intended to be easy, the third intermediate and the fourth of an advanced level. Their harmonic diversity and rhythmic freedom makes playing these duos on the flute a real delight and an enriching experience. Thanks to the development of the flute over the last four decades, especially in its speaking quality, flutes can now readily mathc the violins for whom the 44 Duos were originally composed.
Difficulty guide:
2-7
Difficulty level, roughly compared to ABRSM exam grades. 0 is beginner, 9 is advanced (beyond grade 8).
Item Details
Instrumentation
Part 1: Flute
Part 2: Flute
Category:
Duets for Two Flutes
Publisher:
Universal Edition
Publisher's reference:
UE38018
Our Stock Code:
1437126
Media Type:
Paperback - Playing score(s) (53 pages [score])