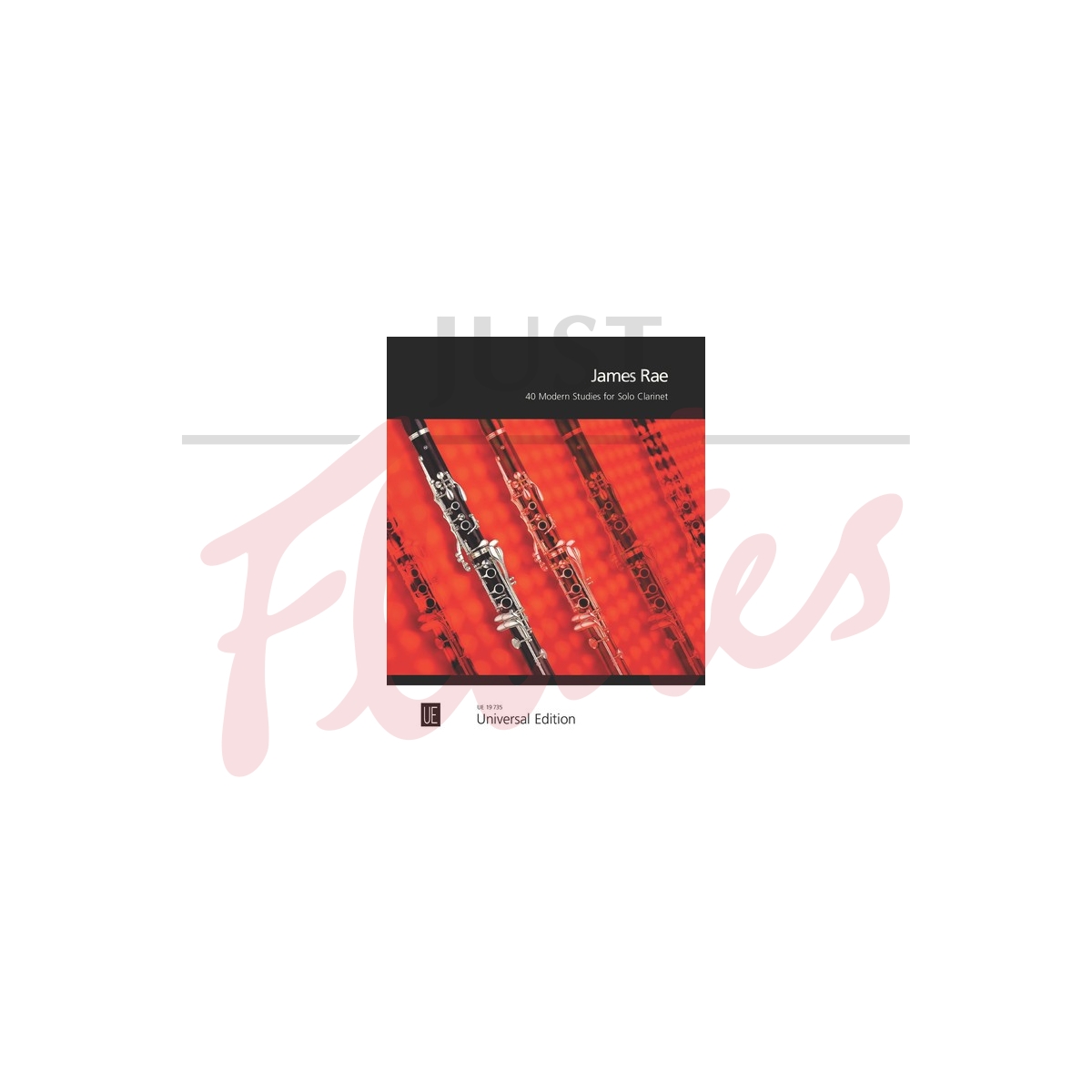 40 Modern Studies for Clarinet
Approved Exam Music
Recommended for the following exam grade(s):
ABRSM exam syllabus
Grades: 1, 2, 3, 4, 5, 6, 7
From the Publisher
40 studies by James Rae, many appearing on examination syllabuses worldwide, in contemporary styles to familiarize the player with the various rhythms and phrasings encountered in modern music - from Rock to modern Classical.
Difficulty guide:
1-8
Difficulty level, roughly compared to ABRSM exam grades. 0 is beginner, 9 is advanced (beyond grade 8).
Contents
Prowlin'
Undercover
Sad Dance
Jumpin'
Backtrack
In the Wings
Slow Motion
The Big One
Passing Time
Forever
Tumbledown Blues
In the Beginning
Sir Neville
Last Chance
Ted's Shuffle
Happy Ending
Movin'
Flying Overland
Windy Ridge
Down to Earth
Catch it!
Slavonic Dance
Dai's Surprise
Exclusive
Ambiguity
On the Brink
Now Hear This!
In a Dream
Helix
All Change!
Images
Latin Jive
Round and Round
Entanglement
Meditation
Hard Rock Blues
Frenzy
Inside - out
Nomad
Oiled Wheels