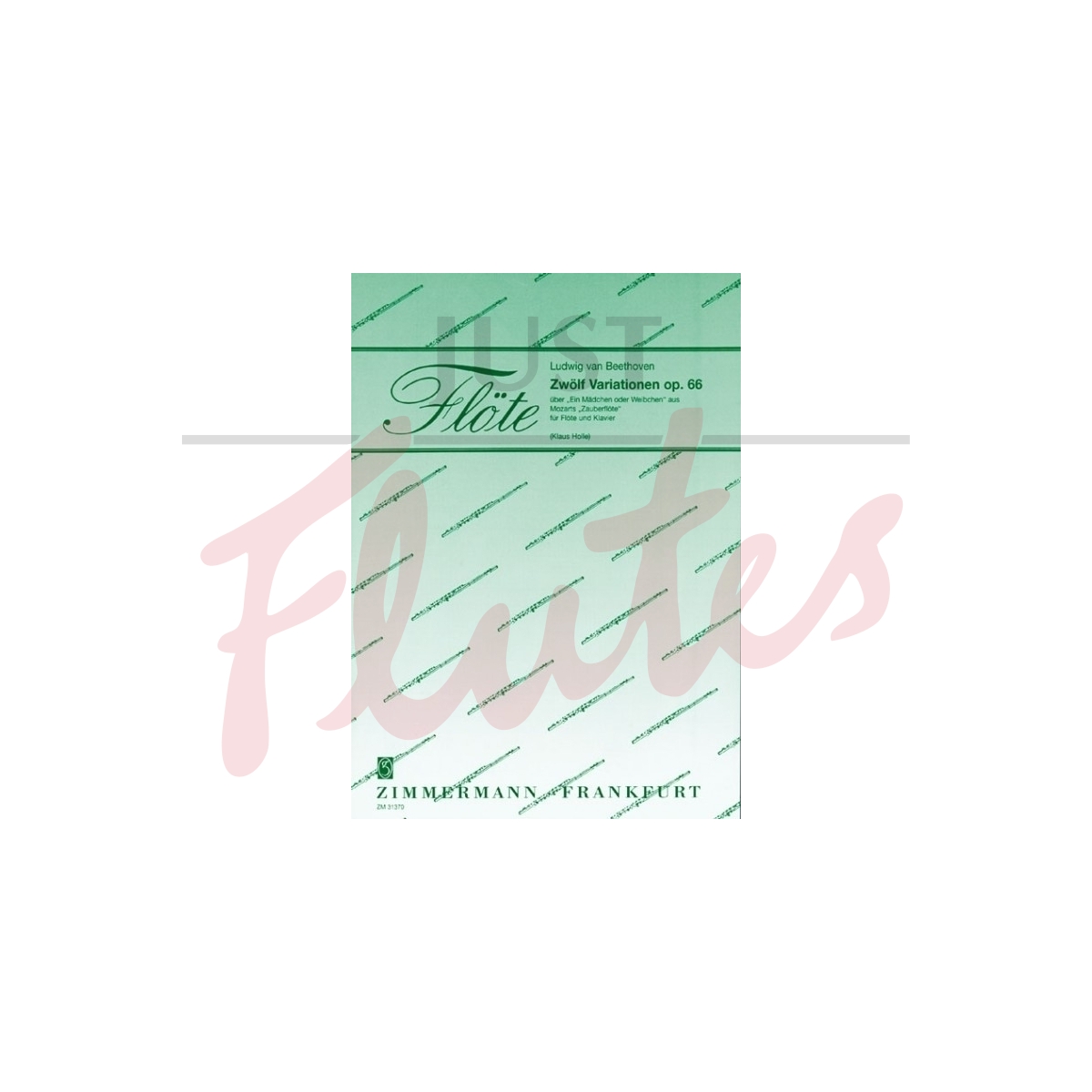 12 Variations on a Theme of Mozart, Op66
Interesting, worth a look
From the Publisher
There are only a few original Beethoven pieces for and with flute. From the Bonn period we have a trio in G major for flute, bassoon and piano, a flute duet in G major and the manuscript of a sonata in B flat major for flute and piano. Our edition intends to open up another very charming Beethoven work for the flutist. Rather than being a faithful transcription just transposing the cello part to a register that can be played on the flute, it also features a few piano part passages transcribed to the flute part, in particular, in the theme, the Variations VII and IX as well as in a few bars of Variation XII, so as to distribute the passages that are interesting from a melodic point of view more evenly among the parts.
12 Variations on Ein Madchen oder Weibchen from The Magic Flute
Difficulty guide:
8
Difficulty level, roughly compared to ABRSM exam grades. 0 is beginner, 9 is advanced (beyond grade 8).