Royal by D'Addario Clarinet Reeds, 10-pack
Our price: £17.00 plus £1.95 UK P&P - Delivery Information
Price excluding VAT (Export price): £14.17
Our Description
French filed cut reeds
Our Description
Good quality reeds - suitable for everyone from beginners to professionals. We suggest strength 1½ for beginners, or strength 2 for players who have been playing a little longer.
Manufacturer's Description
"Rico Royal reeds have a more traditional French filed cut for increased response, especially in thelow register, adding clarity to the tone and making soft attacks easier. Available for the full range of saxophone and clarinet voices and conveniently packaged in boxes of ten reeds."
French filed for flexibility and fast response
Available for clarinets and saxophones
Works well for classical and jazz applications
Premium cane for consistent response

Rico Model Numbers
RCB1010 - Strength 1
RCB1015 - Strength 1½
RCB1020 - Strength 2
RCB1025 - Strength 2½
RCB1030 - Strength 3
RCB1035 - Strength 3½
RCB1040 - Strength 4
RCB1050 - Strength 5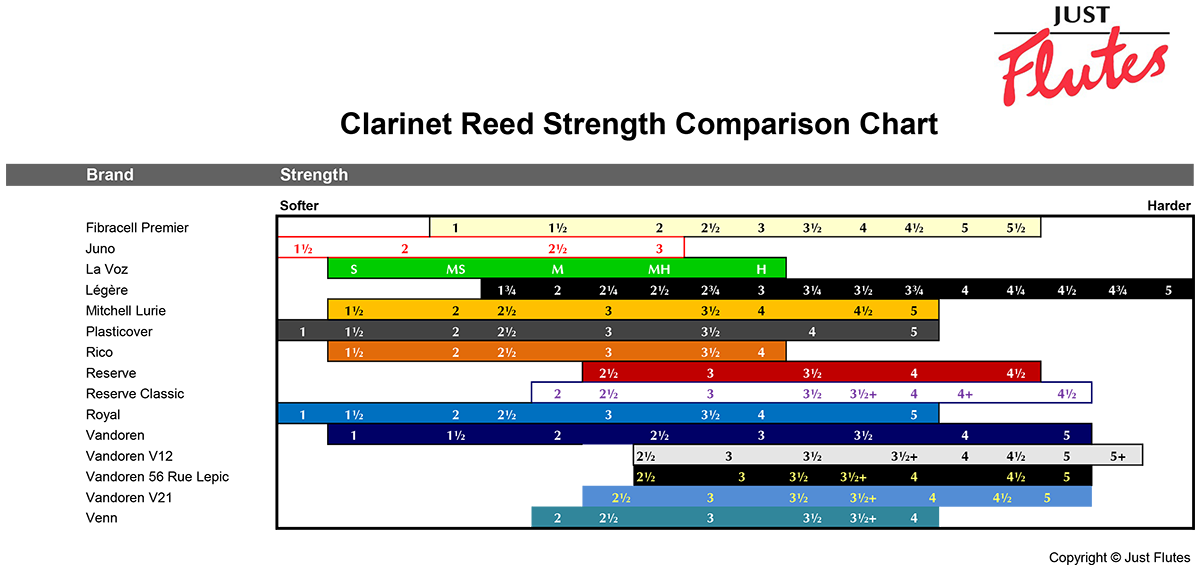 Clarinet Reed Comparison Chart. Click for larger.