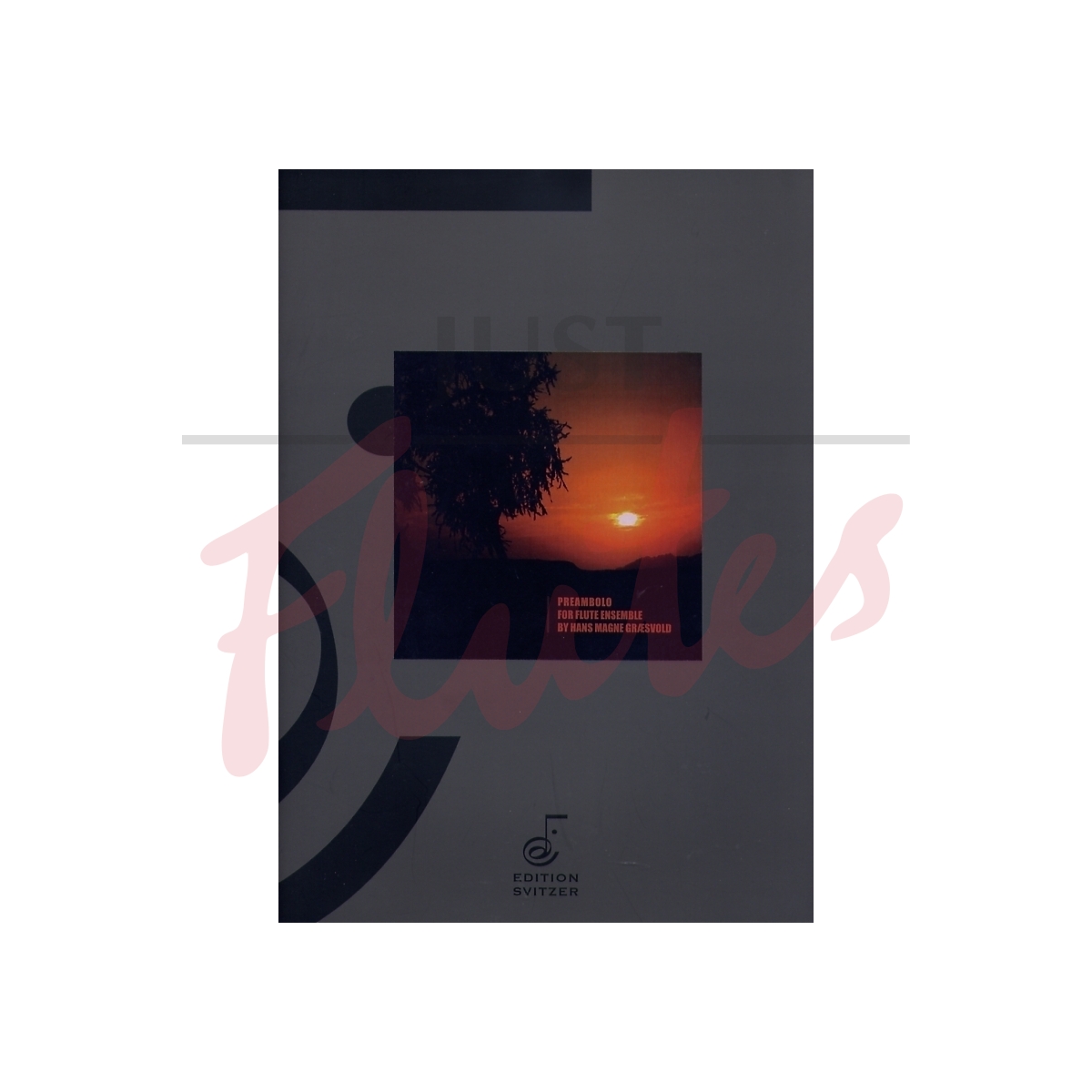 Preambolo for Eight Flutes in C
Staff Pick
"Interesting - most interesting!"
To write for 8 C flutes and still provide interest and texture is a skill, and in this big piece Hans Magne Graesvold has done just that. Although there are no great changes of pace, the variety is achieved by using all 8 flutes to their maximum effect. The writing is often sparse and never thick in nature. This spacing allows the music to ebb and flow according to the forces used. Technically this is not at the top of the difficult spectrum, but it will take concentration and musical focus to maintain the musical lines right through to the end. There is a lovely cadenza for the first flute towards the end which leads to a peaceful conclusion. This is a beautiful piece - save up for it and you will love it forever!
Performance duration (approx): 9'00
Difficulty guide:
7-8
Difficulty level, roughly compared to ABRSM exam grades. 0 is beginner, 9 is advanced (beyond grade 8).
Item Details
Instrumentation
Part 1: Flute
Part 2: Flute
Part 3: Flute
Part 4: Flute
Part 5: Flute
Part 6: Flute
Part 7: Flute
Part 8: Flute
Category:
Flute Choir Music: 8 Mixed Flutes
Publisher:
Edition Svitzer
Our Stock Code:
1202809
Media Type:
Paperback - Score and parts (29 pages [score])