Mitchell Lurie Clarinet Reeds, 10-pack
Our price: £16.50 plus £1.95 UK P&P - Delivery Information
Price excluding VAT (Export price): £13.75
Our Description
Designed for advancing students

Professionals and students alike benefit from the balance between superb tone and ease of play of Mitchell Lurie reeds. Mitchell Lurie Bb clarinet reeds are supplied in boxes of 10.
Premium grade cane for consistent response and playability
Slightly thinner tip for ease of play and quick response and articulation
Unfiled for a deep, dark tone

Rico Model Numbers
RML10BCL150 - Strength 1½
RML10BCL200 - Strength 2
RML10BCL250 - Strength 2½
RML10BCL300 - Strength 3
RML10BCL350 - Strength 3½
RML10BCL400 - Strength 4
RML10BCL450 - Strength 4½
RML10BCL500 - Strength 5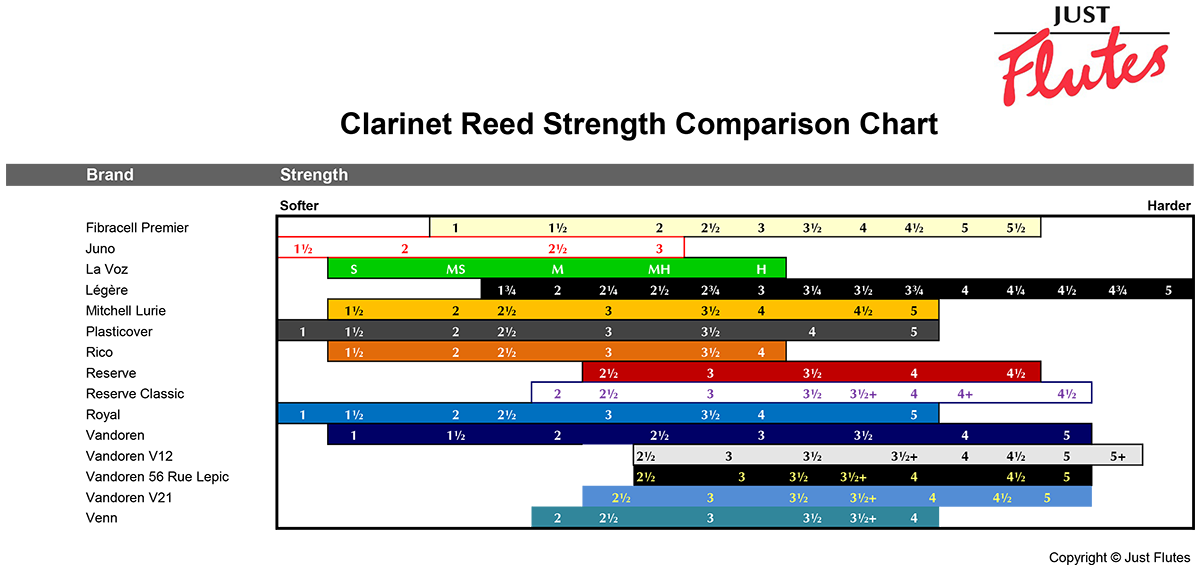 Clarinet Reed Comparison Chart. Click for larger.