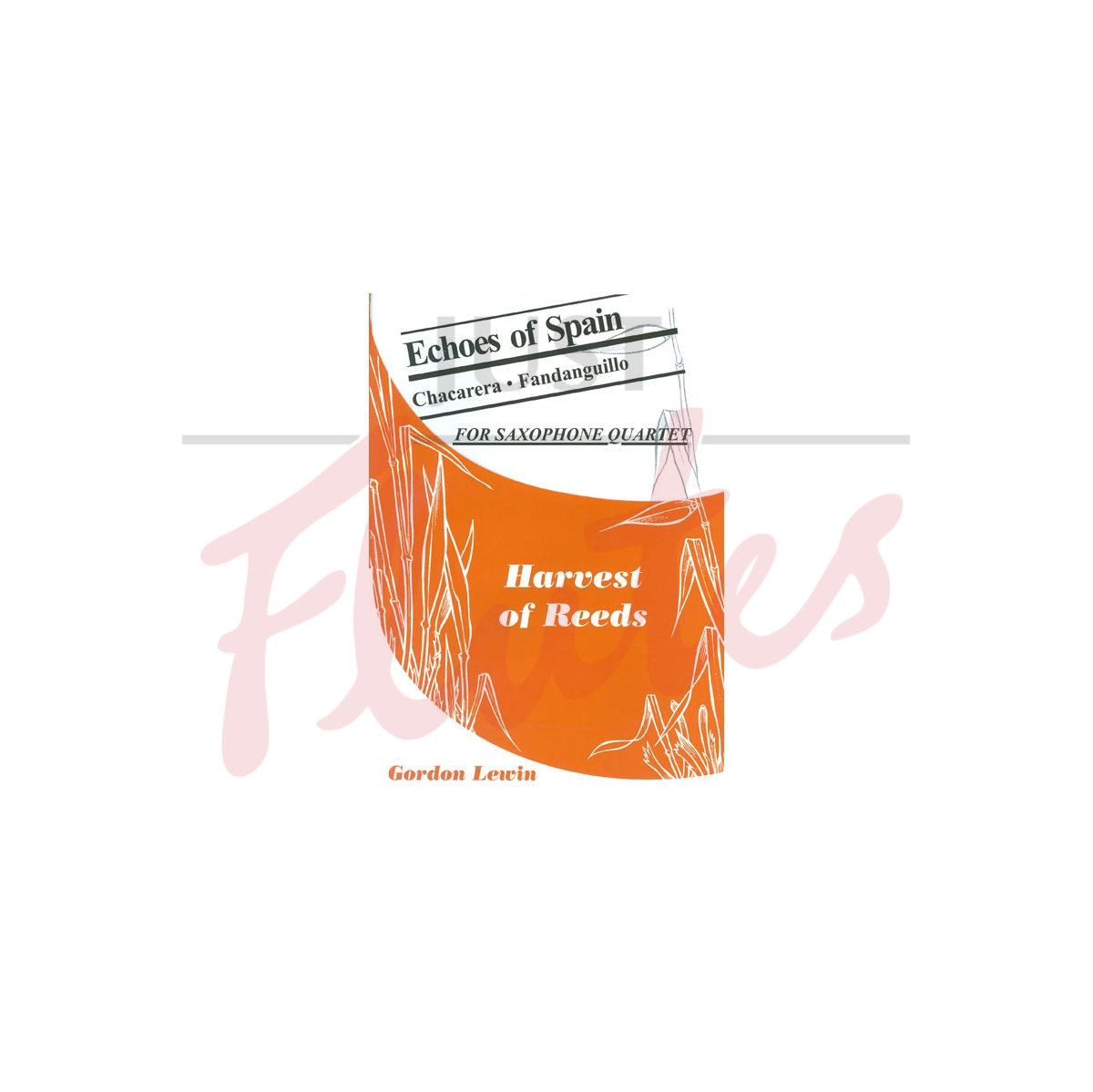 Echoes of Spain [Saxophone Quartet]
From the Publisher
Two Hispanic dance forms arranged for the standard saxophone quartet of Soprano, Alto, Tenor and Baritone.
"Chacarera" - a graceful and dignified dance for couples, usually in syncopated triple rhythm, that spread from Lima to much of South America. It was derived from the Spanish, the Indians and the Incas, and was a favourite folk dance of the gaucho from the pampas of Argentina.
"Fandanguillo" - the fandango is derived from the jotas of Northern Spain, and was originally a lively dance. The more serious ones became the fandangos grandes, while the lighter and gayer ones became the fandanguillos, or little fandangos. In the village of Rocio there is a three day religious pilhgrimage, followed by three days of gaiety imbued with countless fandanguillos from far and wide which are marked by poetic verse of great beauty.
Contents
Chacarera
Fandanguillo
Item Details
Category:
Saxophone Quartet Music
Publisher:
Brass Wind Publications
Publisher's reference:
5421
Part of the
Harvest of Reeds
series
Our Stock Code:
1123609
Media Type:
Paperback