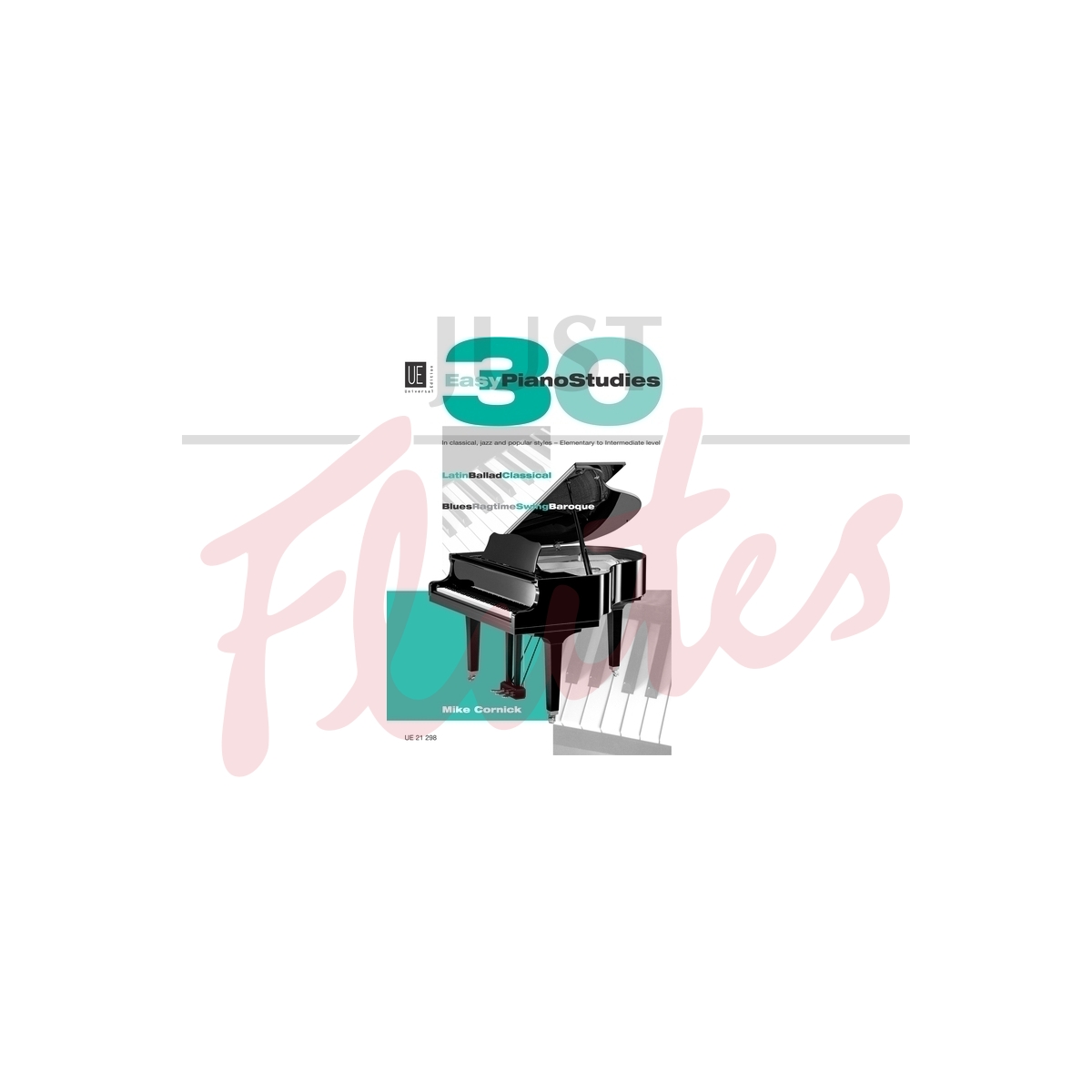 Our Description
In classical jazz and popular styles!
Along with the recently published 20 Piano Studies (UE 21233), this new set of études - this time for easy to intermediate level players, is a welcome departure from the usual study book. Key signatures in these easier pieces are restricted to major keys of up to 2 sharps or flats and their relative minor keys. Each piece primarily
focuses on a particular technical or interpretive aspect of piano playing and encompasses various musical styles.
Again, Mike Cornick's attractive pieces and carefully considered approach will both inspire as well as educate.
Contents
: Crossing the Bridge
: Contrariwise
: Gliding
: A Lyric Piece
: Kind of Calypso
: Sousse
: Distant Bells
: To Swing or Not to Swing
: Scalic Blues
: Pastorale
: Chromatique Fantasia
: Lakeside
: Aria for the Left hand
: Staccato Pedal
: Serenata
: Bach to the Conga
: Chromatique Blues for the Left Hand
: Chromatique Blues for the Right Hand
: Left to Right!
: Right to Left!
: Incidental Blues
: Incidental Blues – 2
: Incidental Blues – 3
: Three-Way Stretch
: Starter's Samba
: B Minor Waltz
: A Simple Song
: Ascension Rag
: Little Siciliana
: Dee for Dorian
Item Details
Category: Piano Study Books
Publisher: Universal Edition
Publisher's reference: UE21298
Our Stock Code: 1066043
Media Type: Paperback