Bam 4001S "Softpack" Alto Saxophone Case
£150.00
Price excluding VAT (
EU Export price
): £
125.00
More Ways to Spread the Cost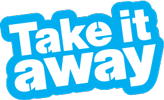 Take It Away 10 Months 0%
For an initial deposit of £15.00 and 9 further monthly instalments of £15.00.
0% finance funded by the Arts Council. Age restrictions apply. Click here for details
Representative Example:
Purchase price: £150.00
Deposit: £15.00
Amount of credit: £135.00
9 × monthly payments of: £15.00
Total repayable: £150.00
Duration of agreement: 9 months
Rate of interest (fixed): 0.0%
0.0% APR Representative
Show all finance options Open Finance Calculator
UK residents only. Credit is provided subject to age and status. Credit is provided by external finance companies as determined by Jonathan Myall Music trading as Just Flutes. Jonathan Myall Music is an introducer authorised by the FCA, number 764982.
Manufacturer's Description
Attractive, light and compact: the city case
Molded on Selmer M6 Saxophone.
Inside dimensions
:
Body Length: 58 cm
Bell: 12 cm
Outside dimensions
:
68x39x17 cm
Inside Features
:
Inside cradle made of injected high density polyurethane foam, protecting the instrument against thermal shocks
Outside Features:
Side handle
Secret accessory compartment
1 comfortable neoprene antislip backpack strap with security screw hook
Zipper
Top shell is made of a sleek metallic colored ABS, the bottom part is made of a black softouch antislip elastomer
Item Details
Manufacturer:
Bam Cases
Category:
Saxophone Cases and Gig Bags
Fair Price Pledge
We aim to offer the best possible value for our products, taking into account our comprehensive choice, Perfect Performance Plan, quality of service and expertise. Sometimes, we may be able to beat our web prices: please call us on 020 8662 8400 to discuss your requirements.