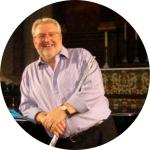 Peter O'Connor
Liverpool L4
https://www.facebook.com/teacherofflute/?eid=ARCpKIhB6xEfMJvAsr_1j9MaUzFubADrr5u25KaWEImTllnN65sUGEy
DBS Checked
Profile last updated: 20 Jul 2022
I have been delivering online lessons for the past 9 years in conjunction with my one to one lessons.
SKYPE; ZOOM; PORTAL; WHATSAPP; GOOGLE DUO. Choose your favourite video type for your lessons.
Learning the flute promotes MINDFULNESS - a state of well-being, increased confidence, and happiness.
ADULTS MOST WELCOME
paypal.me/peterflute
I am an experienced teacher and performer teaching at Cambridge and Anglia Ruskin Universities, Durham University,
Westminster School, London. Linton Village College and Kings College School, Cambridge.
Previous Schools include
Oundle, Uppingham, Benenden, Stamford
The North London Collegiate School.
------CRB Checked------
Orchestral work with
Royal Scottish National Orchestra
BBC Concert Orchestra
Halle Orchestra
CBSO
London Mozart Players
TV and Radio adverts and programmes
What I teach:
Flute

Beginner
Intermediate
Advanced

Recorder

Theory
Where I teach
I teach online
I can travel to you
You travel to me
Fees
30 minutes: £30.00
60 minutes: £50.00