Flautissimo - The Southampton Flute Orchestra
Flautissimo - The Southampton Flute Orchestra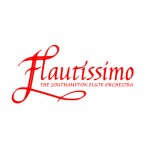 Flautissimo - The Southampton Flute Orchestra
The group utilises piccolos, concert flutes, alto and bass flutes, and a contrabass flute. The group provides a unique opportunity in the area both for school/college age players who may wish to look for more ensemble experience, perhaps with a view towards music college, and for adults to join a smaller, dedicated orchestra. By being a member of Flautissimo you are able to access flute-specific knowledge and repertoire, many of our members are studying music or are local teachers who are happy to give you tips and advice.

Here is what some current members find special about Flautissimo:

"It's like getting a mini flute lesson in each rehearsal, the warm-ups and explanations of technique are specifically for the flute which make them relevant and improve my flute playing."

"I like the mixture of people that come to Flautissimo, they are all really friendly and love the flute!"

"It's a nice way to unwind at the end of the week without taking up time from the weekend."
Rehearsals
Performances
Flautissimo is operated as a charity. The flute choir perform around five concerts a year in a variety of settings – from carols at Hedge End to more formal concerts with other groups in churches, cathedrals and concert halls.
Membership: £25.00 (Per Term)
Players
Children
Teenagers
Adults
Between Grades 5 and 9
Contact:
Sue Butler (Secretary): 02380 275114 (Please remember to mention Just Flutes when you call.)