Book an Appointment or Video Consultation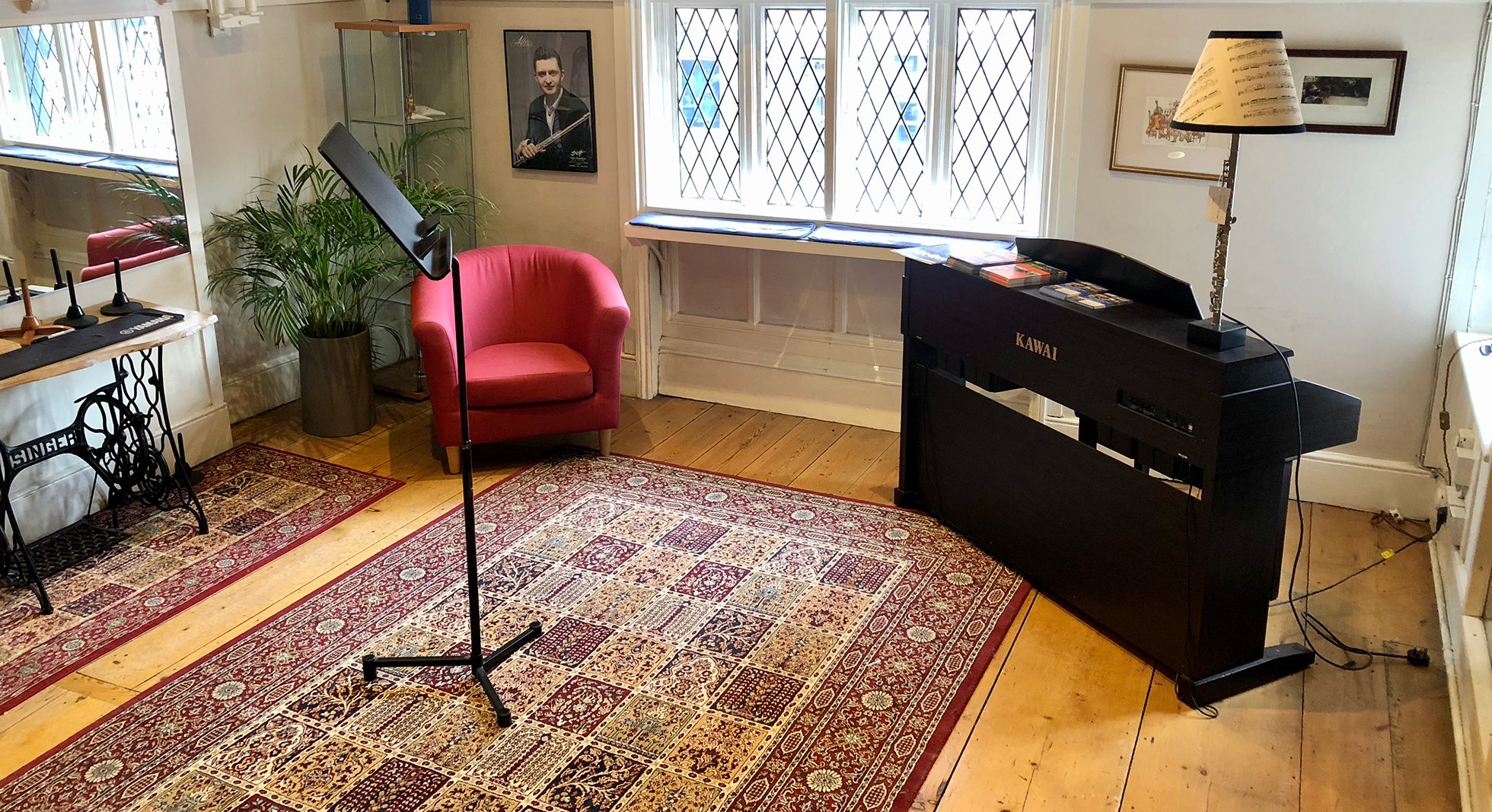 We are now open by appointment only for instrument trials; please make an appointment on this page.
We are also available for video consultations via FaceTime, Zoom and Skype - please contact us to make an appointment.
Our sheet music department is now open by appointment: please contact us to make an appointment.
Our repair workshop is open, but please contact them directly.
7 days starting 11 October
Filter appointments:
We recommend Standard duration appointments (typically 1 hour) for beginner and upgrade purchases, and Longer duration appointments (typically 2.5 hours) for purchases where you may need to spend a little longer trying instruments.
A note on COVID-19
As life returns to normal post Covid, it can be easy to forget that we are still affected by Covid. In our area of business - where instruments are put to the mouth and blown down - we are acutely aware of the need for continued strict hygiene. To this end, we continue to have the following procedures in place for our in-store visitors:
We are sterilising instruments using a UV-C lamp These lamps are used in areas such as government buildings and public transport and are proven to inactivate 100% of the Covid virus, They are so powerful that they require our staff to wear full PPE and undergo training to use. We follow this up by cleaning with 75% isopropyl alcohol, and in addition are quarantining them after use. Because of this, it is necessary to limit customers to four instruments at a time - otherwise all of our stock will be in quarantine for the next customers! However, our staff's expertise will help you effectively and efficiently narrow the selection down so that you can find the right instrument for you.
Because we are open by appointment only, there is a strictly limited number of customers in the shop at any one time.
You are not required to wear a mask. If you would like the member of staff assisting you to wear a mask, please feel free to ask them - we are all very happy to do so.
Please bring your own water bottle and take any rubbish home with you.