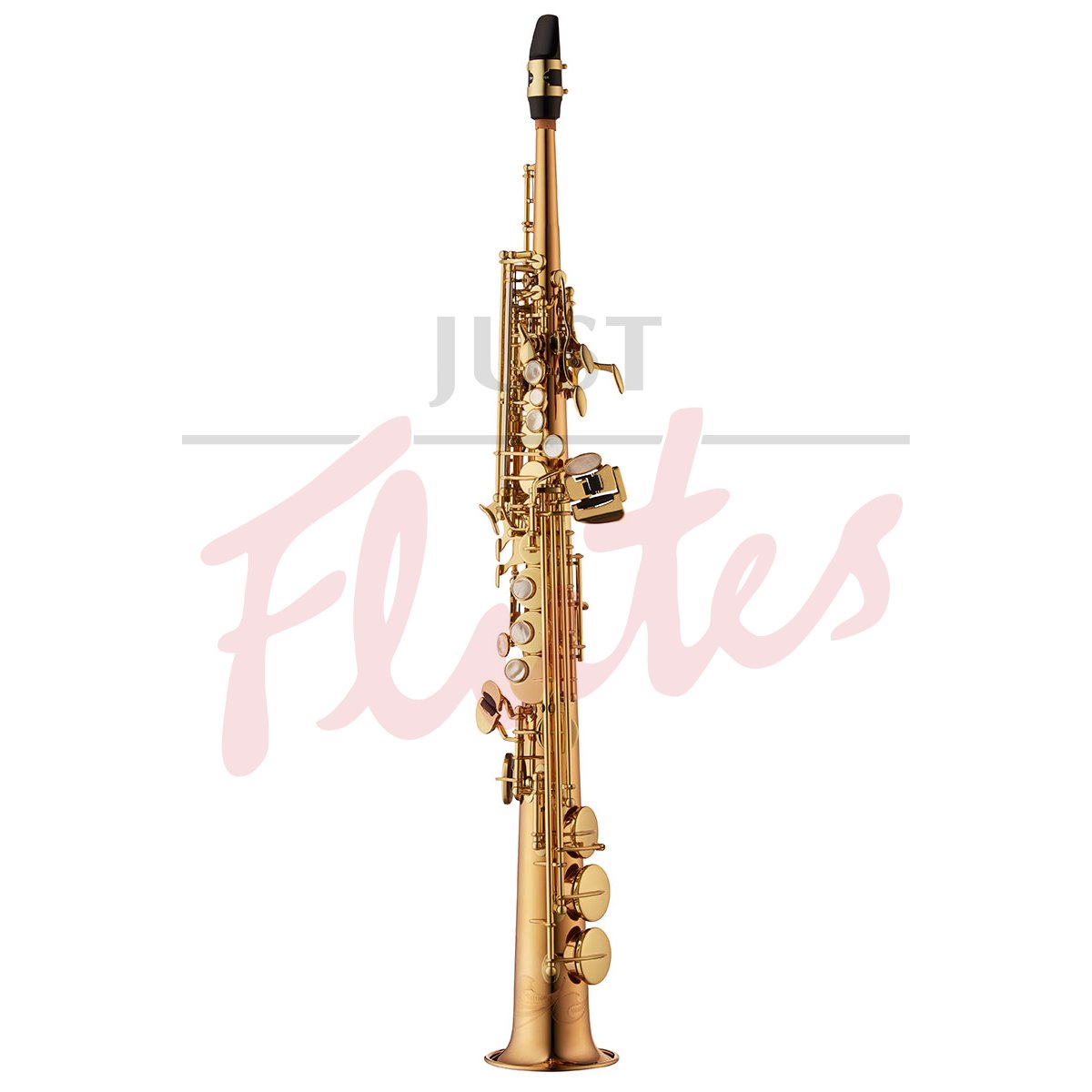 Yanagisawa SWO2 Soprano Saxophone
Perfect Performance Plan
Included with every new instrument:
Pre-Sale Set-Up

Owner's Check-Up

Three-Year Warranty
Manufacturer's Description
This SWO2 brass model is suited just as well to aspiring beginners as to experienced professionals. The student will develop their own style more easily due to both the improved construction and ergonomic key design, and the advanced professional can be assured of a superior tone. It has a strong tonal core thanks to a re-engineered bore and toneholes, plus many upgraded features exclusive to the WO series such as newly designed Front F Keys, Ride Side Keys and Right Pinky Key.
Specifications
Hover over the styled text for a short definition, or click for a more detailed explanation.
New model of the S902
Lacquered bronze body
Gold lacquered brass keywork
One-piece body
Front F mechanism (spatula style)
High F# key (pearl style)
Rocking low C#-Bb for greater comfort betwen these keys
F auxiliary key for a better seal
Concave white shell touchpieces
Blue steel springs hold their tension more effectively than standard steel
Adjustable thumbrest
Fluororesin inner octave system - ensures smooth operation of the octave mechanism
What's Included
Ebonite mouthpiece
Ligature and cap
Neck strap
Compact lightweight case
Item Details
Manufacturer:
Yanagisawa
Category:
Soprano Saxophones