Yamaha YAS-82Z Alto Saxophone
from £3250
from
£
2708.33
exclusive of VAT (
EU Export price
)
Perfect Performance Plan
Included with every new instrument:
Pre-Sale Set-Up

Owner's Check-Up

Three-Year Warranty
Our Description
Manufacturer's Description
Introducing the new 82Z series...
"After rigorous testing with artists from around the world, Yamaha have managed to implement a number of significant new specifications that enhance the sound and feel for players. Both the new 62 and new 82Z have had some great new features added to improve these already well received instruments.
"Building upon its excellent reputation amongst professional musicians, the new alto and tenor 82Z have had a number of new specifications added to improve the playability and sound of these great instruments.
"The new neck, low B-C# connection, a new lightweight thumb hook and rest, adjustable front F, metal resonator pads and a new one piece hand hammered bell, all combine to create an instrument that has excellent playability throughout the range whilst giving players the flexibility to create their own individual sound and feel.
Freedom of expression
A saxophone that gives players the maximum freedom of expression, the new 82Z alto and tenors have a one piece hand hammered bell that gives flexibility throughout the range. Now supplied with a V1 neck which gives an open more expressive sound, the low B-C# connection has also been improved and the new lighter thumb hook and rest gives the instrument better response and a more cohesive tone. The Custom Z saxes "have it all".
New Features
Metal Pad Resonators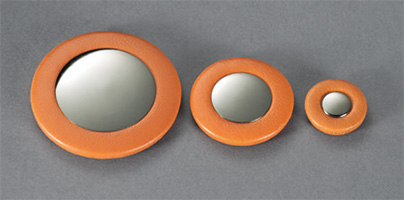 Outstanding response that delivers a wider dynamic range. High to low range has clear pronunciation making fast passages easier to play.
Adjustable Front F-key

Using an adjustable front F key allows players to adjust how much the pad opens to meet their individual preferences.
V1 Neck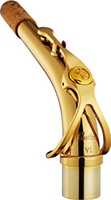 The V1 neck features the largest bore of Yamaha's Custom necks making it very open and offering a wide dynamic range. The sound has a solid core with overtones which gives players more expression to convey their musical ideas.
Specifications
Hover over the styled text for a short definition, or click for a more detailed explanation.
Custom model
Gold lacquered, silver-plated, unlacquered or black lacquered finish
Adustable front F mechanism (spatula style)
High F# key (spatula style) (not on 82ZULWOF model)
Lightweight thumb hook base and thumb rest
Lightweight brass alloy for greater projection
Large bore "V1" neck design for open sound

Mother-of-Pearl key inlays

Decorated adjustable keyguards
Metal resonator pads
Detachable, one-piece hand-engraved bell
Includes Yamaha 4CM ebonite mouthpiece, ligature and cap, neckstrap, cork grease, one reed and ultra-lightweight case
Models
YAS-82Z Gold lacquered
YAS-82ZS Silver-plated
YAS-82ZB Black lacquered
YAS-82ZUL Unlacquered

Item Details
Manufacturer:
Yamaha
Category:
Alto Saxophones
Fair Price Pledge
We aim to offer the best possible value for our products, taking into account our comprehensive choice, Perfect Performance Plan, quality of service and expertise. Sometimes, we may be able to beat our web prices: please call us on 020 8662 8400 to discuss your requirements.