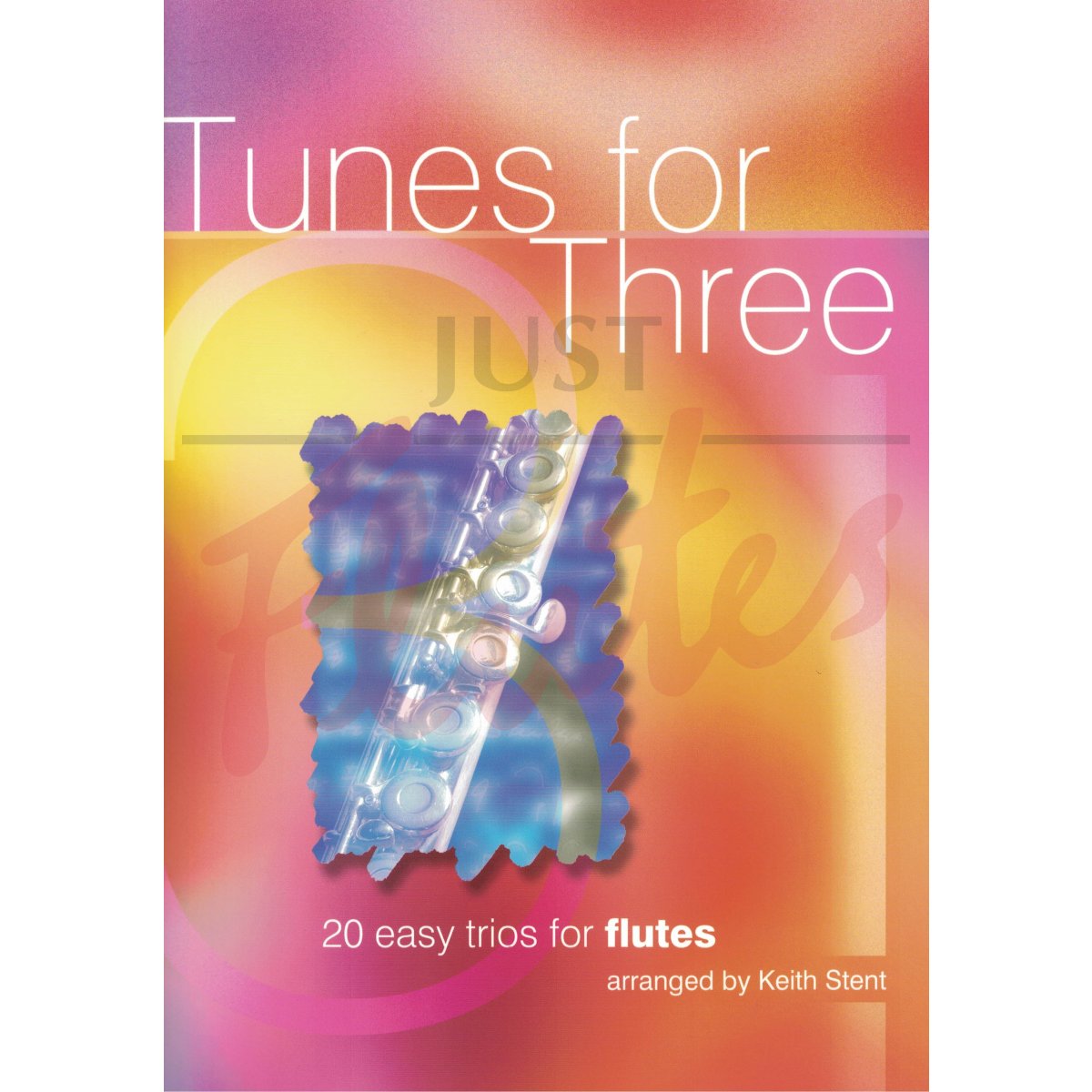 Tunes for Three: 20 Easy Trios for Flutes [Playing score]
From the Publisher
The twenty arrangements in this book are a useful introduction to playing together and may also be used as material for ensemble classes in music festivlas.
Most of these settings make only elementary demands on the players and the interest is spread across all three parts.
Difficulty guide:
3-6
Difficulty level, roughly compared to ABRSM exam grades. 0 is beginner, 9 is advanced (beyond grade 8).
Contents
Lortzing - Air from 'The Armourer'
Tchaikovsky - Arab Dance from 'The Nutcracker'
Handel - Chorus from 'Judas Maccabeus'
Mozart - Chorus from 'The Magic Flute'
Brahms - Cradle Song
Dacre - Daisy, Daisy
Tchaikovsky - Danse des Mirlitons from 'The Nutcracker'
Ivanovici - Donawellen Waltz
German Student Song - Gaudeamus Igitur
Weber - Invitation to the Dance
Spiritual - Little David, play on your harp
Purcell - Minuet
Delibes - Passepied from 'Le Roi s'amuse'
Trad Scottish - Robin Adair
Trad Russian - Song of the Volga Boatmen
Sea Shanty - The Mermaid
Sullivan - Three Little Maids from School
Offenbach - Waltz from 'La Belle Helene'
Trad - When Johnny Comes Marching Home
Trad West Indian - Yellow Bird
Item Details
Instrumentation
Part 1: Flute
Part 2: Flute
Part 3: Flute
Category:
Flute Trio Music: Three C Flutes
Publisher:
Kevin Mayhew
Publisher's reference:
3611226
Our Stock Code:
1143997
Media Type:
Paperback - Playing score (45 pages [score])