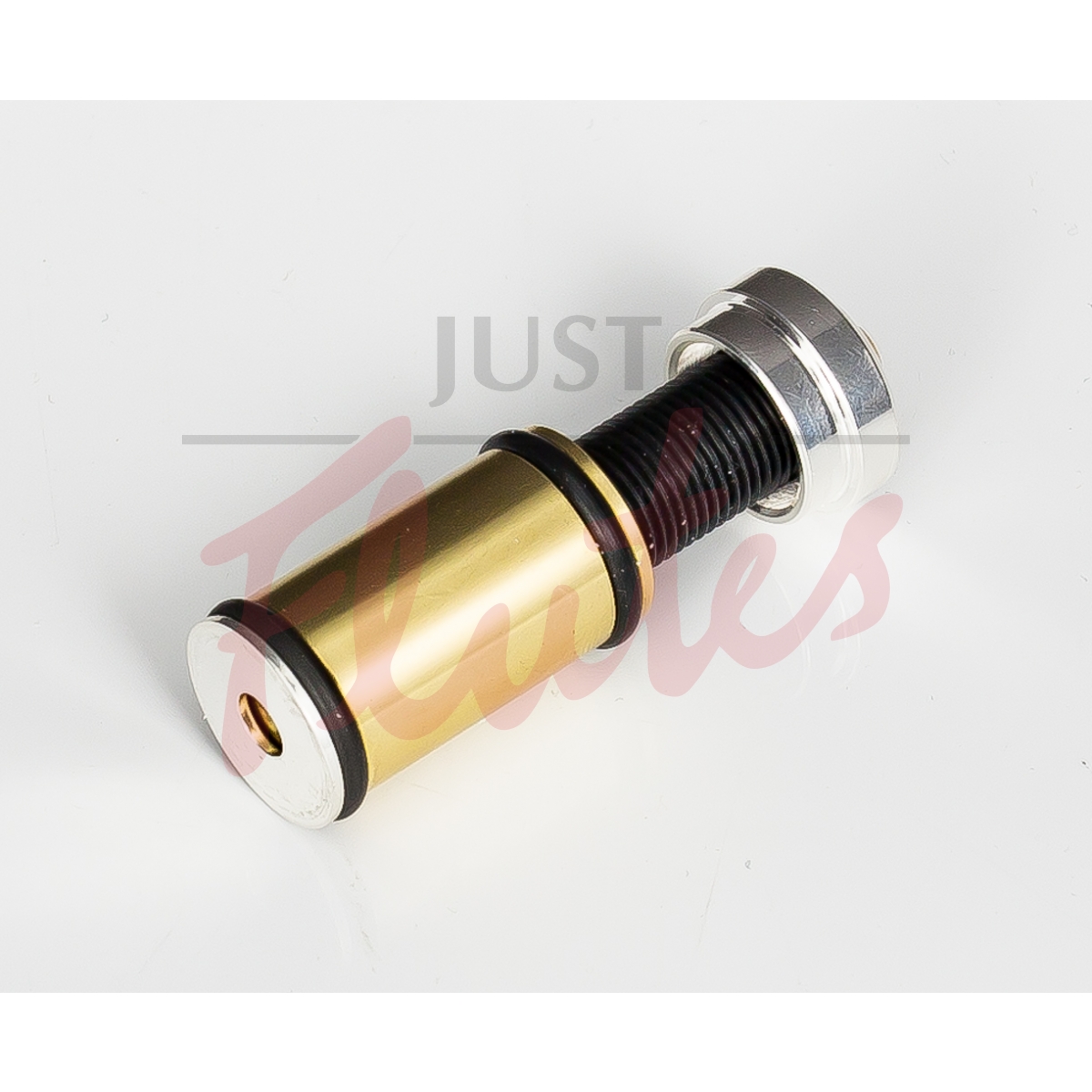 Tomasi Microcork Flute Pick-up
Manufacturer's Description
Tomasi MicroCork is an all-purpose pickup head for flutes.
Its positive sound characteristics and the unlimited freedom of movement predispose Tomasi MicroCork for live performances of light and Modern music.
The Tomasi MicroCork is a pickup (not a microphone) that is mounted in the head-joint instead of the cork and crown. It replaces the cork and crown and can stay in the head joint permanently. It has no audio feedback and no amplification of ambient noise.
Tomasi MicroCork is an all-purpose pickup head, particularly suitable for light music (e.g. rock, funk, jazz…) and electronic music.
Allows freedom of movement on the stage.
Positive sound characteristics:

Sound is open and voluminous,
boosts the lower register,
is soft with good response in the higher range.

No modification necessary: it's as qualified for acoustic playing as traditional cork systems.
Easy mounting
Suitable for all metal flutes and head joints because of its adjustable crown and thread system.
Customizable: Crown and cork plate are also available in silver or gold, matching the flute.
Minimal structure-borne sound transmission
High prevention of audio feedback
Completely moisture-resistant
Specifications
Hover over the styled text for a short definition, or click for a more detailed explanation.
Material (Crown and cork plate):
Brass, silverplated brass.
Gold-plated pickup-membrane.
High-quality gold-plated connector.
Completely moisture-resistant.
Technical specification of pickup:
Mode of operation: Piezo Technology
Directional characteristic: Omni-directional
Frequency: 50 – 20.000 Hz
Connection with supplying-adaptor (48V-Phantom​- power, XLR)
Item Details
Manufacturer:
Tomasi
Model number:
TMI
Category:
Flute Microphones