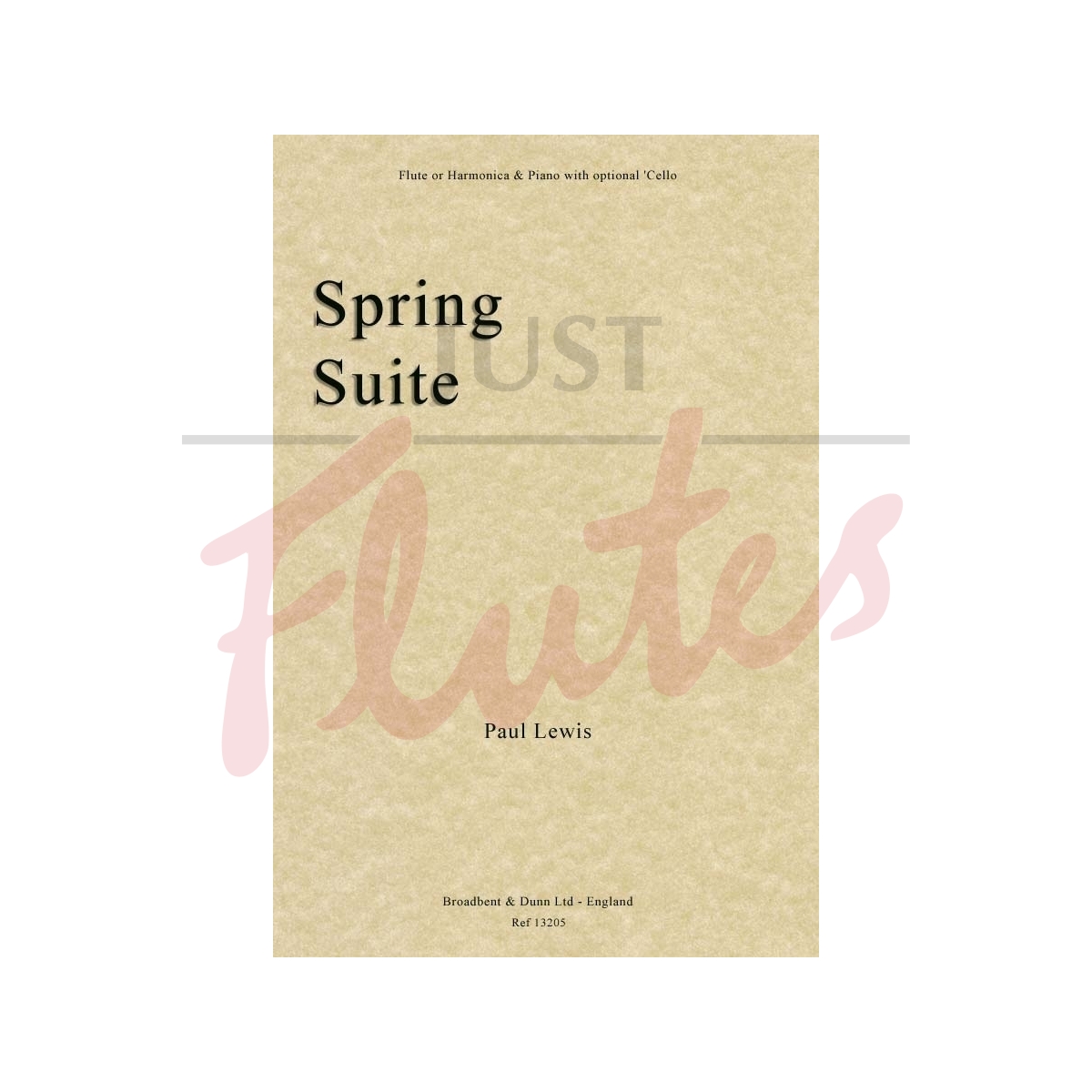 Our Description
A versatile piece for flute or harmonica with piano and optional 'cello, this is also a useful and worthwhile addition to the flute, 'cello and piano repertoire, as being a happy piece and audience friendly it makes for a good contrast to other works for this ensemble. Originally written for the harmonica, for which it is a substantial showpiece, the work uses the whole range of the flute and displays the player's versatility. For teaching studios, colleges, conservatories, libraries and professionals.
Review: "I am delighted that Paul Lewis arranged this piece originally written for harmonica and piano for the Hilser Trio. It is a very valuable collection to the repertoire and a work which we have performed on numerous occasions and received very well by audiences. It is a light-hearted piece, which balances well in a concert programme with the more serious classical repertoire for this combination of instruments. The slow movement is a romantic waltz with a sensuous tune given to the flute, which contrasts well with a lively Jig for the last movement." - Dr. Rachel Smith DMA, MA, BMus (Hons), FTCL and flutist of the Hilser Trio - October 2012
Review: "Every note counts - every tune sounds like an old friend. It is music that we seem to half remember from a simpler and more innocent age. It has three delightfully contrasting movements - Jaunt, Romance and Jig. There is not a note too many here. The Jaunt is just that - a kind of ramble through the English landscape on a warm April day. Only Somersetshire and not Yorkshire is the countryside behind this music. The Romance reflects on some half recalled days with a beloved. Walking down a country lane perhaps, or lying on a hillside watching the sunset or visiting an old church... The imagination can run riot - and with impunity. This is sentimental music after all! And the Jig sums up the 'happy days' mood of this fine music. British light music at its very best." - John France in Music Web 2005
Difficulty guide:
7-8
Difficulty level, roughly compared to ABRSM exam grades. 0 is beginner, 9 is advanced (beyond grade 8).
Movements
Jaunt
Romance
Jig
Item Details
Category:
Music for Flute, Cello and Piano
Publisher:
Broadbent & Dunn
Publisher's reference:
B&D13205
Our Stock Code:
1027693
Media Type:
Paperback