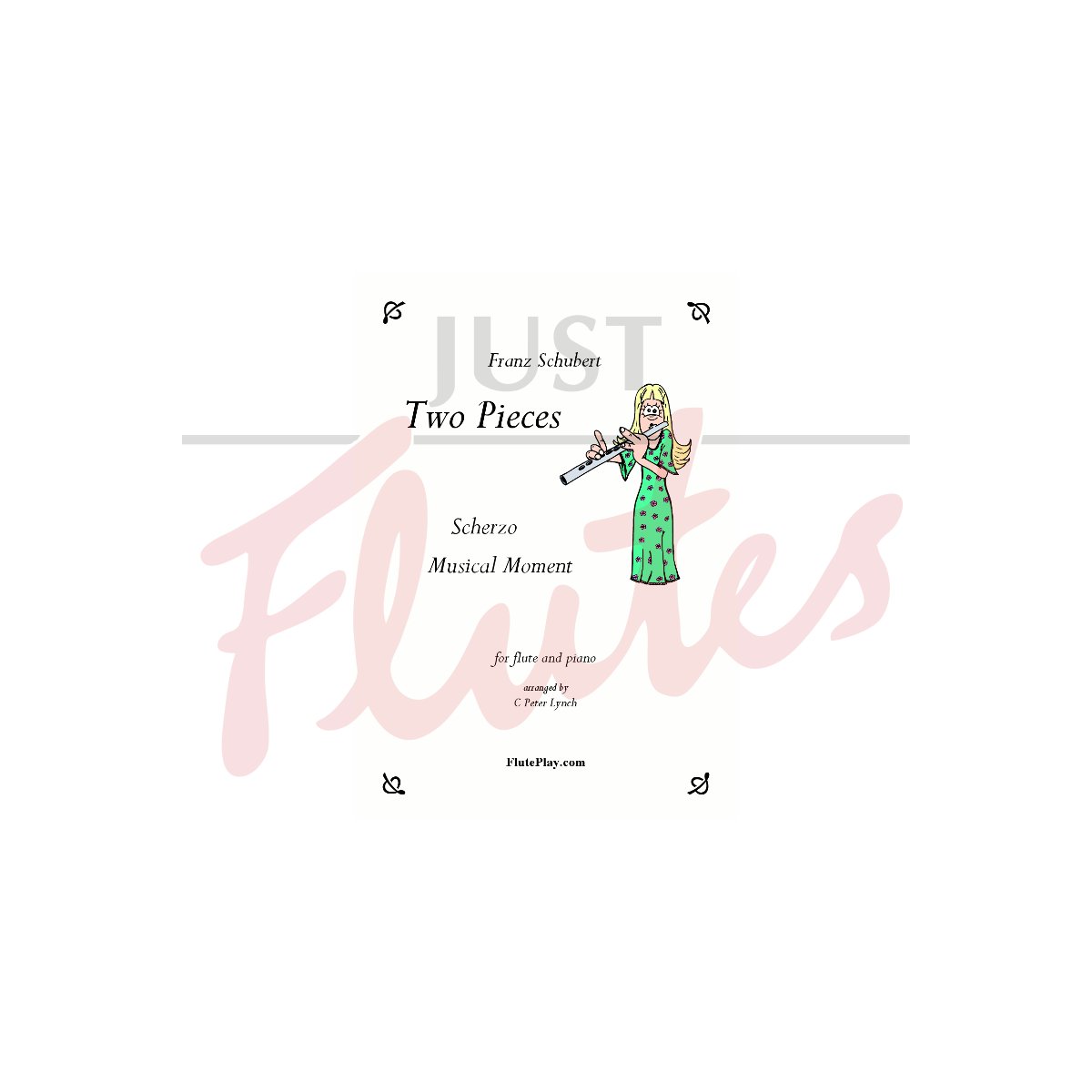 From the Publisher
Franz Peter Schubert was born, lived and died in Vienna. As a child he learnt piano, violin, organ and counterpoint! At the age of thirteen he began to compose, his first symphony being written three years later. His reputation began to grow, but publishers showed little interest: his first publication, a set of twenty songs, was published in 1821 at his friends' expense; with most of his large-scale works being published posthumously. He never held an official position and never had much money, leading a somewhat bohemian existence. He died from syphilis aggravated typhoid at the age of thirty-one.
Schubert's musical output, however, is staggering: fourteen operatic works (not all of them completed), nine symphonies, five masses, six settings of the Salve Regina, fifteen string quartets and other chamber works, more than six hundred songs and twenty-one piano sonatas, together with dozens of large and small-scale piano works for two and four hands.
The Scherzo and Musical Moment come from this last category of pieces for piano solo. The latter (D780 No 3) is from a set of six Moments Musicaux and has been transposed up a tone from its original key of F minor. The former (D593 No 1) remains in its original key of Bb major, so the two keys now, happily, complement each other. The Scherzo, with its slurred intervallic triplets, is an ideal way of practising embouchure flexibility in an attractive setting, whilst the leaping acciaccaturas of the Musical Moment require a similar response, more rapid if less extensive. The flute part is of about Grade VI standard, whilst the piano part is around Grade V.
Difficulty guide:
6
Difficulty level, roughly compared to ABRSM exam grades. 0 is beginner, 9 is advanced (beyond grade 8).