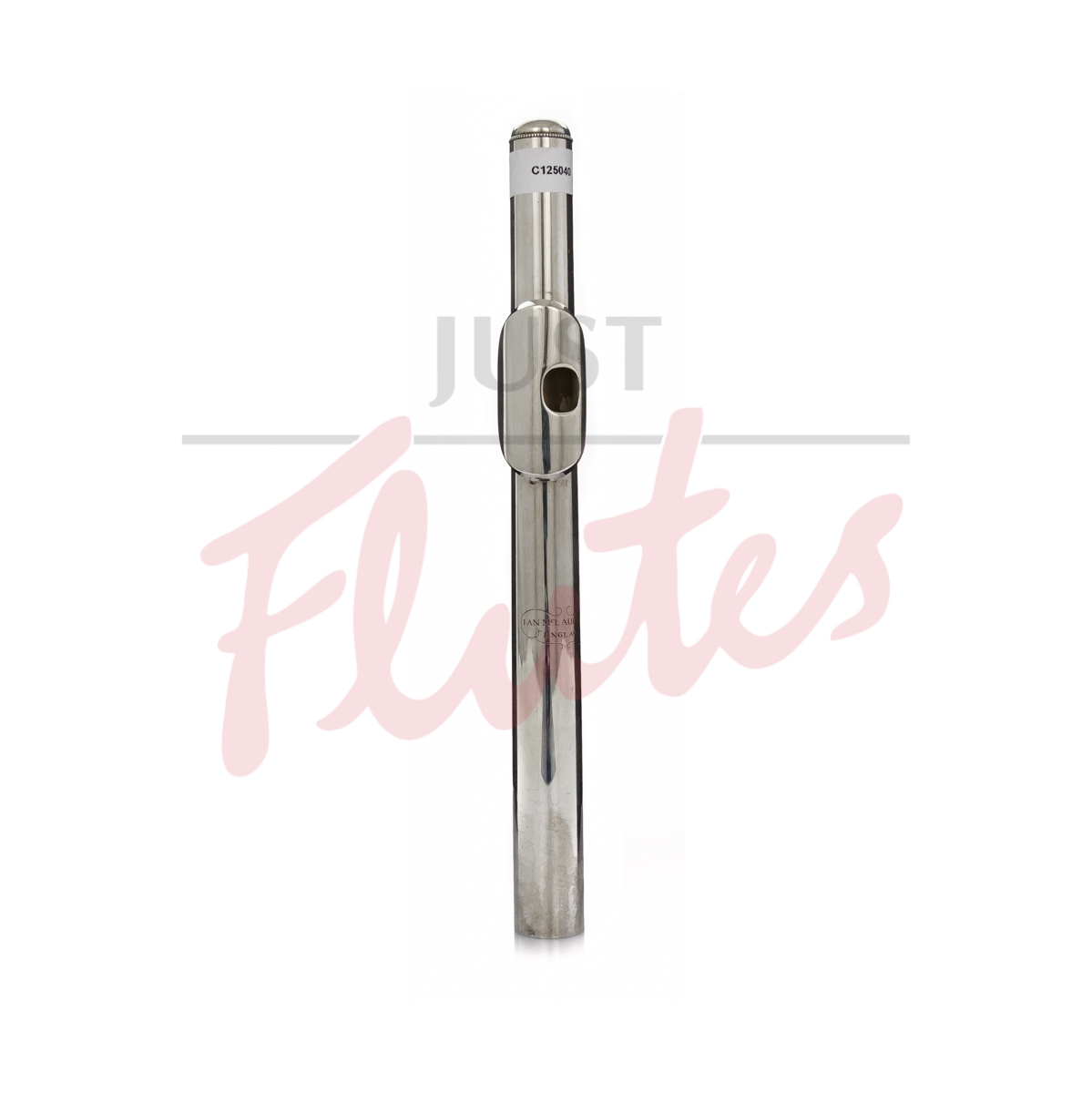 Pre-Owned Ian McLauchlan Silver Flute Headjoint
Buy second hand with confidence
Unless stated otherwise, all of our pre-owned, ex-demo and ex-display instruments are cleaned and checked, set up or serviced in our workshop prior to sale.
Our Description
Ian McLauchlan makes flute headjoints by hand on our premises, and in addition to the styles we stock, he can produce custom headjoints in consultation with you to develop your perfect flute combination.
All McLauchlan headjoints are supplied with a medium-weight crown for enhanced projection, and a Dual-Chamber stopper which enhances resonance.
Style options
Cut 3: This style is popular among players who prefer a headjoint with more resistance. This built-in resistance is especially useful when playing quietly, particularly in the third octave. Players are able to relax and produce a full and colourful sound at all dynamics. The mellowest of the three styles, with a bias towards a clean and elegant sound, even throughout all registers with a good 'Legato ' quality.

General Condition
In good condition. There are a couple of minor "dings" to the tube but these are purely cosmetic and do not affect the tone.
About Ian McLauchlan
Ian started making headjoints and repairing flutes in the 1980s and since the has established himself as one of the leading flute technicians in the United Kingdom, maintaining instruments belonging to many professional players. Ian's headjoints are undoubtedly one of the best available, combining response advantages of modern development with the tonal range of the earlier French traditions. Ian is a freelance flute player, taught by Trevor Wye and Kate Hill.
Specifications
Hover over the styled text for a short definition, or click for a more detailed explanation.