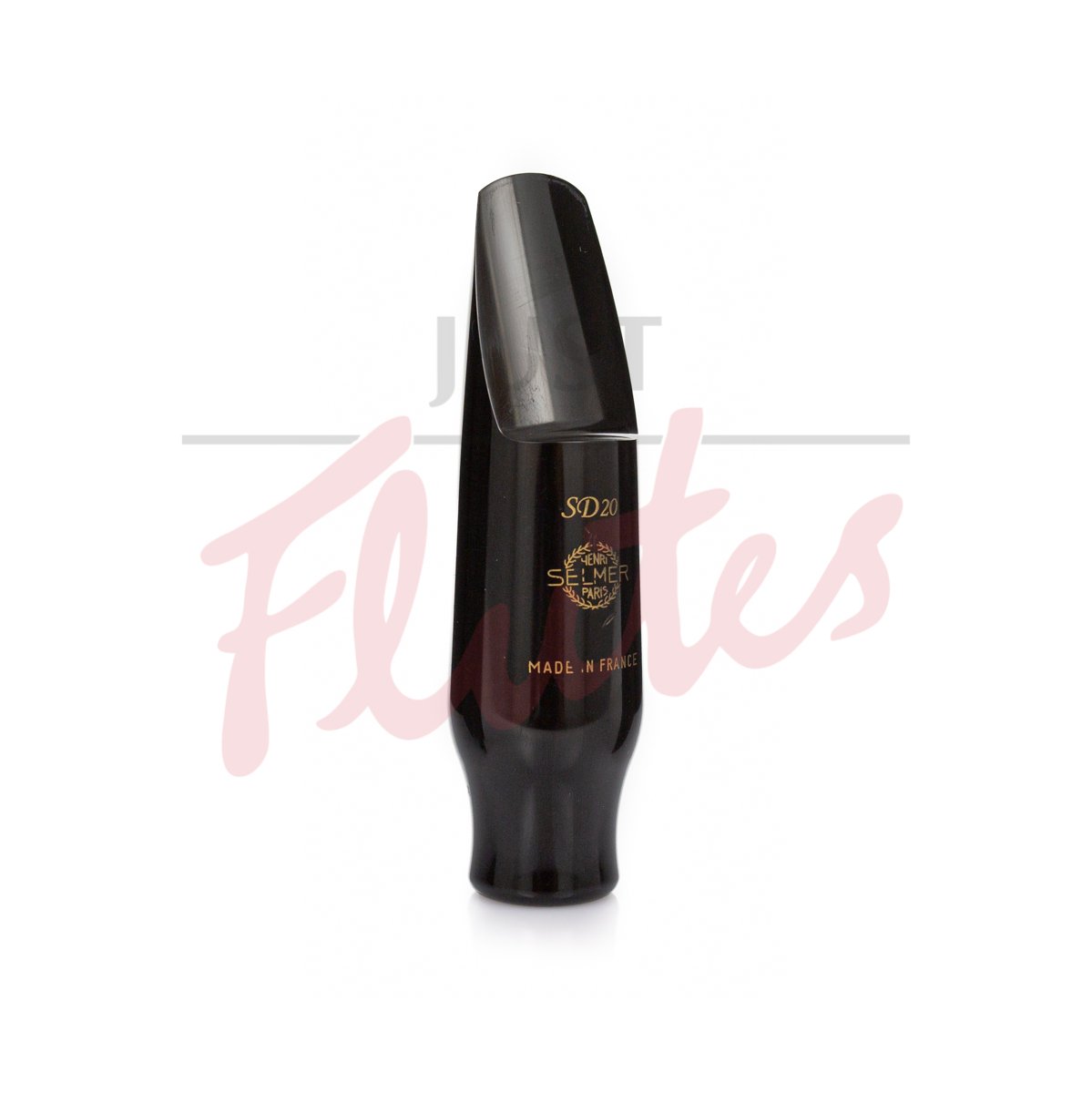 Pre-Owned Henri Selmer (Paris) SD20 Tenor Saxophone Mouthpiece
Buy second hand with confidence
Unless stated otherwise, all of our pre-owned, ex-demo and ex-display instruments are cleaned and checked, set up or serviced in our workshop prior to sale.
Manufacturer's Description
A fine roundness for this model with an optimized balance between flexibility, power and control. Less centered than S80 and S90, it offers more sound options and expressiveness.

Designed in cooperation with the members of the DIASTEMA saxophone Quartet, it has the same inner design (round chamber), as the first Selmer Paris Soloist mouthpieces.
Our Description
Jazz ebonite mouthpiece. Ligature and cap not included.
Tip Opening in 1/1000 Inch:
General Condition
In good condition, the tip and rails are free of marks. There is a small tooth mark on the beak.
Specifications
Hand finished mouthpiece
Made in France