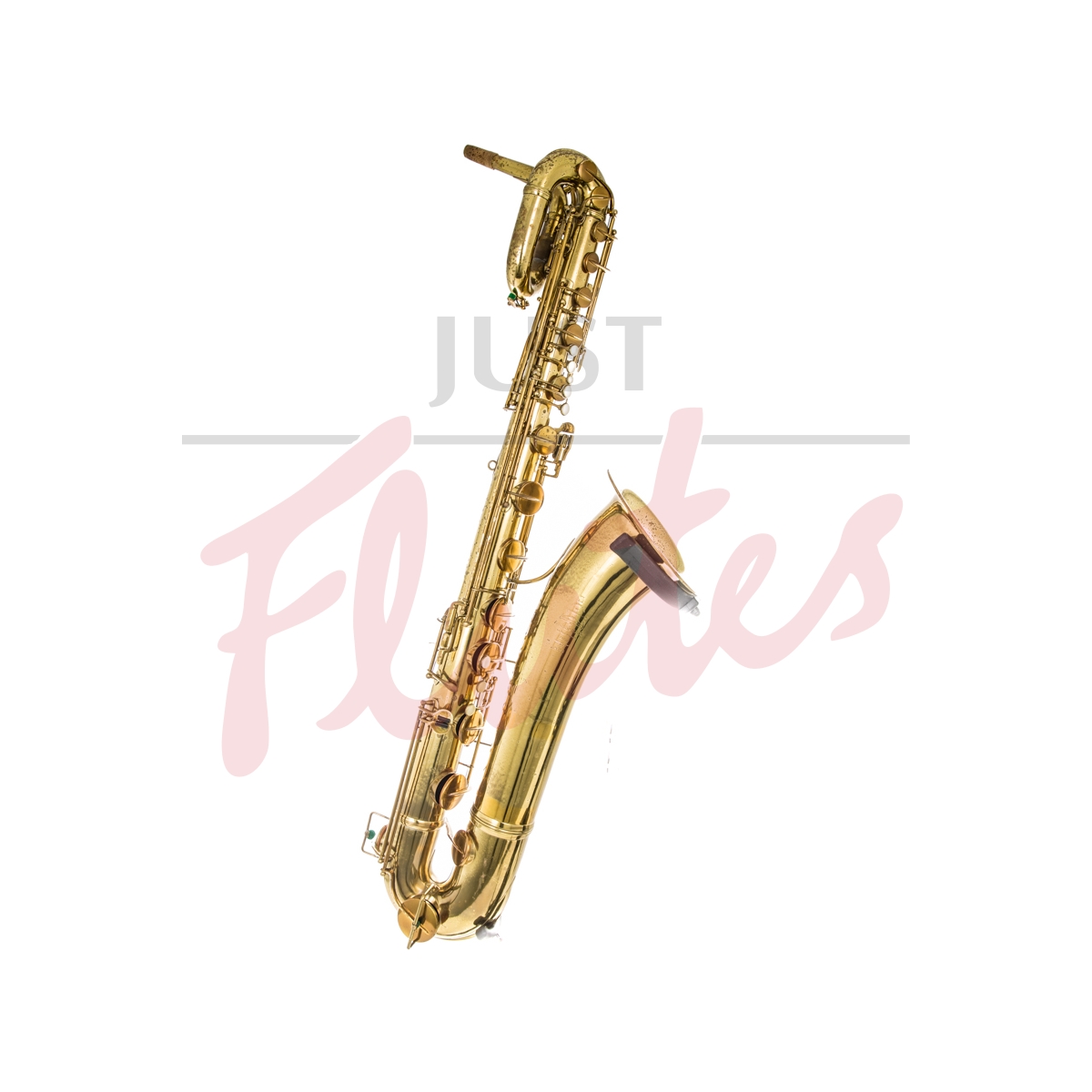 Pre-Owned Adolphe Sax Baritone Saxophone
Buy second hand with confidence
Unless stated otherwise, all of our pre-owned, ex-demo and ex-display instruments are cleaned and checked, set up or serviced in our workshop prior to sale.
Manufacturer's Description
This Selmer made Adoplhe Sax saxophone dates from approximately 1924. The sound is clean, tight, and airy, reminiscent of Antoine-Joseph's early bass clarinet experiments. This sound went away completely around 1940 with the arrival of the original Buescher Aristocrats. The crook has been modified, so that it is tuned at A440hz, as opposed to the early french tuning of A435hz.
General Condition
This instrument is in very good condition for its age. The lacquer is in good condition, with some general tarnish on the body and neck. There are also some dents in the body towards the bottom C key.
The case is in good condition.
Specifications
Hover over the styled text for a short definition, or click for a more detailed explanation.
Handmade saxophone
Gold lacquered finish
Front F mechanism

Mother-of-Pearl key inlays

Includes lightweight Protec carry case, neck strap, and Yanagisawa 8 metal mouthpiece
Item Details
Item number:
C123158
(Please quote this Item Number if you contact us about this item)
Serial number:
672***
Manufacturer:
Henri Selmer (Paris)
Model number:
Adolf Sax
Category:
Vintage Saxophones