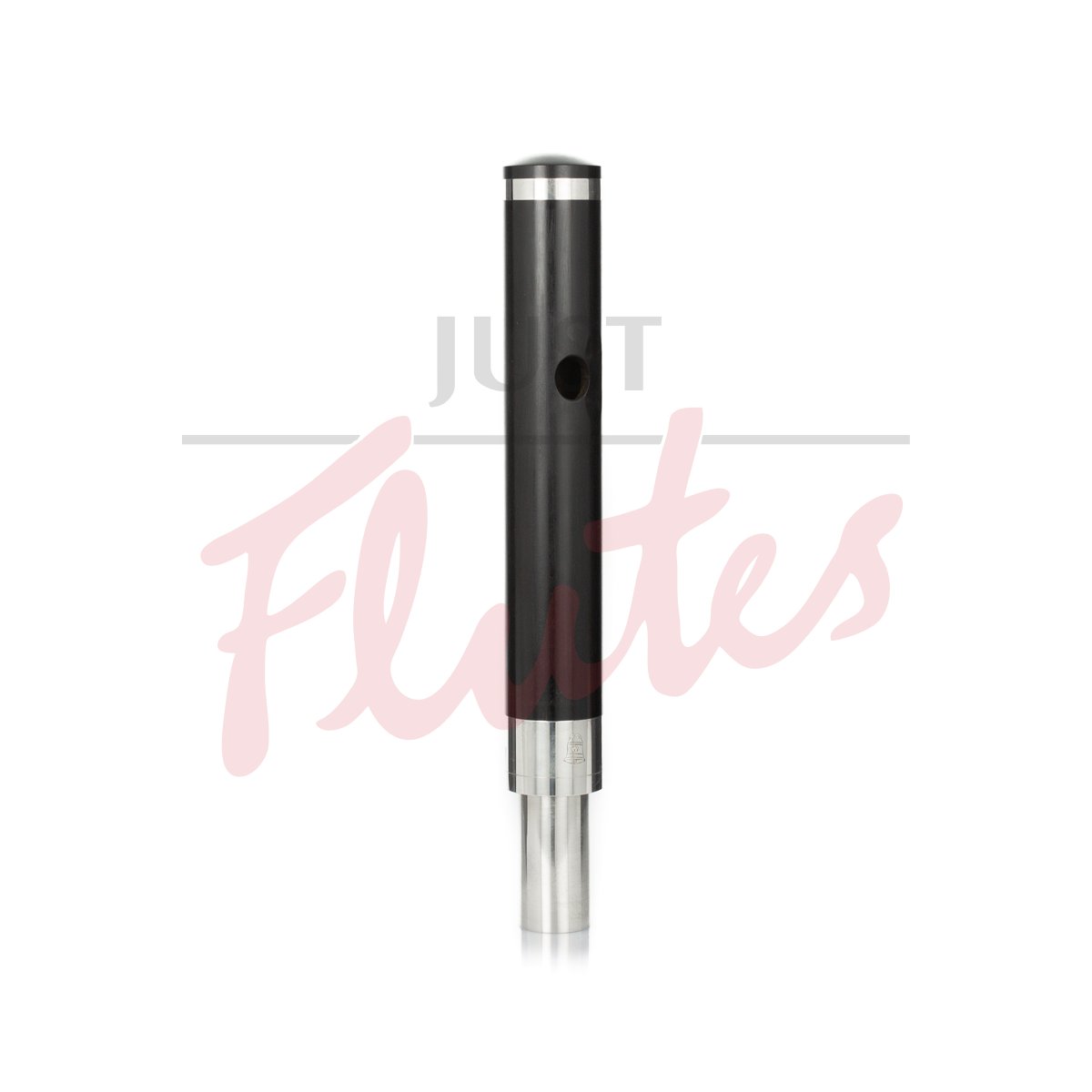 Pre-Owned Abell Flutes Grenadilla wood Flute Headjoint
Buy second hand with confidence
Unless stated otherwise, all of our pre-owned, ex-demo and ex-display instruments are cleaned and checked, set up or serviced in our workshop prior to sale.
Our Description
Headjoint cut
Oval
The Oval model has a slightly smaller, elliptical shaped ambouchure and is designed especially for small ensemble and chamber music where a more intimate sound is required. This cut also plays easily across the full range of the flute and produces a very clear, centered tone with an especially dark and pungent quality in the lower registers.
General Condition
This headjoint has been through our workshop for a new headcork. It is in good overall condition.
About Abell Flutes
Although many fine wooden flutes have been produced in the past, the recent changes in scale, headjoint design, and technology in manufacturing that have occurred in metal flute making have left these earlier wooden instruments practically obsolete. With Chris Abell's association with Brannen , he has been able to apply those changes to the wooden instrument and can now offer a flute which includes the current standards of pitch, keywork action, intonation, and fluid tone production with the added attribute of the dark, pungent timbre found in wood. Chris Abell's flutes and headjoints command a great respect from the flute community for their large range of tonal qualities and handcrafted design.
Specifications
Hover over the styled text for a short definition, or click for a more detailed explanation.
Item Details
Item number:
C127088
(Please quote this Item Number if you contact us about this item)
Serial number:
251***
Manufacturer:
Abell Flutes
Model number:
Grenadilla wood
Category:
Pre-Owned Flute Headjoints