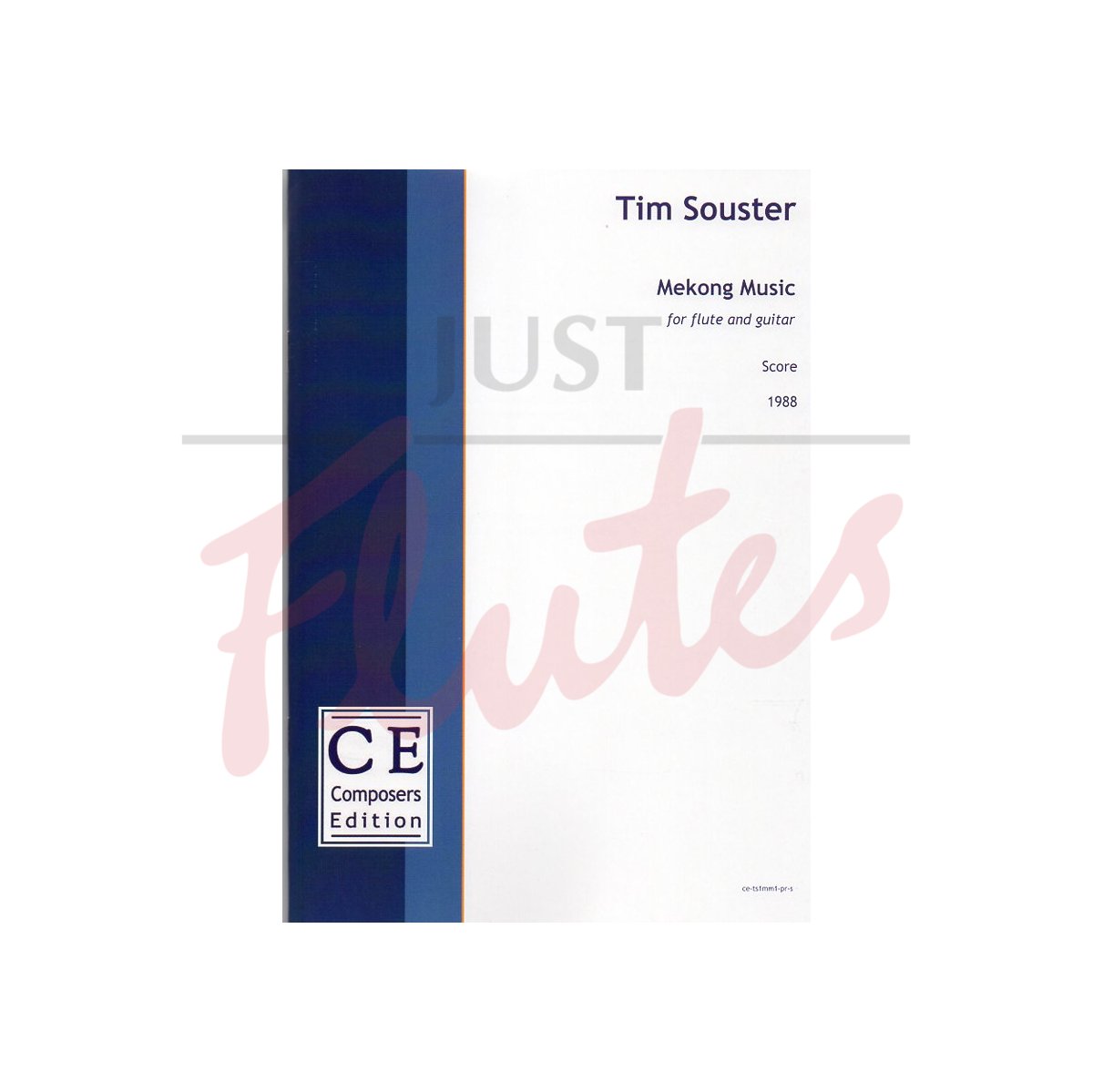 Mekong Music for Flute and Guitar (1988) [Playing score]
From the Publisher
I have had the pleasure of collaborating with the film-maker David Wallace on many BBC travel programmes, from 'Great Railway Journeys' to 'Great Journeys', 'The Last African Flying-Boat' and 'Monsoon'. In the series 'Great River Journeys' I wrote a 'Mekong theme', in the manner of a simple oriental folk melody, which, on the instigation of Martin Feinstein and Richard Hand, I was able to extend into a concert piece. It takes the form of an episodic fantasy on this melody, which is only stated fully at the work's conclusion, as if the river were broadening out into a delta which merges with the sea. The music is not intended to be literally pictorial in any sense, but is certainly meant to convey a strong sense of place and atmosphere.
Commissioned by Martin Feinstein and Richard Hand and first performed by them on 24 June 1988 at the Wigmore Hall, London.
'The slow inflected calls of the flute, and the sparse droplet notes of the guitar, echo Japanese instruments but melt into a softer Western ambience of seventh-chords. The airy texture takes life without apparent effort from the lingering interchange of tone between the instruments. The gliding folk-song at the end, over the simplest touches on the guitar, moves from gentle dissonance into frankly tonal heaven.'
- Meredith Oakes The Independent 17.1.92
Difficulty guide:
9
Difficulty level, roughly compared to ABRSM exam grades. 0 is beginner, 9 is advanced (beyond grade 8).
Item Details
Instrumentation
Part 1: Flute
Part 2: Guitar
Category:
Music for Flute and Guitar
Publisher:
Composers Edition
Publisher's reference:
Ce-ts1mm1-pr-s
Our Stock Code:
1447972
Media Type:
Paperback - Playing score (20 pages [score])