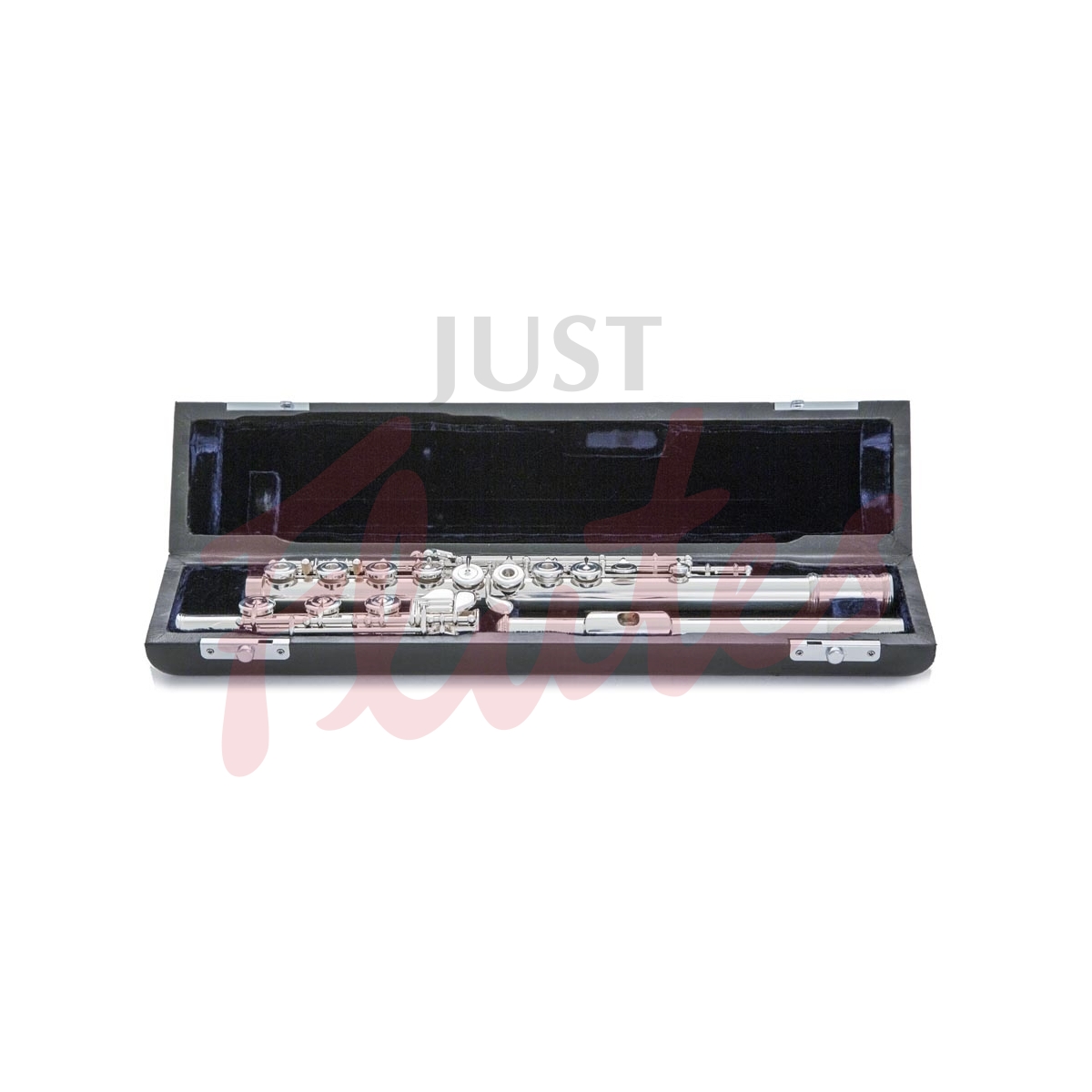 Haynes "James Galway" Q Series Flute

(1)
Read reviews
|
Write a review

We aim to offer the best possible value for our products, taking into account our comprehensive choice, Perfect Performance Plan, service levels and expertise. Learn More/Price Match
Perfect Performance Plan
Included with every new instrument:
Pre-Sale Set-Up

Owner's Check-Up

Three-Year Warranty
Manufacturer's Description
The Wm S Haynes Co is proud to announce our collaboration with the legendary flutist, Sir James Galway. Inspired by the desire to afford flutists the opportunity to obtain a high-quality silver flute, Sir James Galway and the Wm S Haynes Company have combined performance expertise and flutemaking resulting in the culmination of the James Galway Q Series Edition. Each flute is carefully handcrafted for the smallest details. The Galway Edition has a handcut headjoint created to the exacting standards of Sir James Galway.
Our Description
This new model from Haynes, in collaboration with Haynes Artist Sir James Galway, offers value far beyond its price. With a new headjoint cut, mechanism style and footjoint cluster, all designed in conjunction with Sir James, this flute plays with ease. Even without the gizmo key on the B footjoint (a 'signature' of Sir James), the Galway Edition has excellent tuning and a full sound in all registers.
About Wm S Haynes
William S. Haynes first established his name as a flute maker through his dedication to exacting detail in every instrument that left his workshop. Then, in 1913, he created a breakthrough in design that set Haynes flutes even more above the rest. This breakthrough, which resulted in a patent, corrected a design flaw that had troubled flutemakers and players up until that time. Through a combination of classic detailed hand-craftsmanship and innovation in design and technique, Haynes set a standard that prevails to this day at the flute workshop that still bears his name.
Specifications
Hover over the styled text for a short definition, or click for a more detailed explanation.
What's Included
Velvet-lined French-style case
Leather flock-lined case cover with side pocket and shoulder strap
Wood cleaning rod
Microfibre polishing cloth