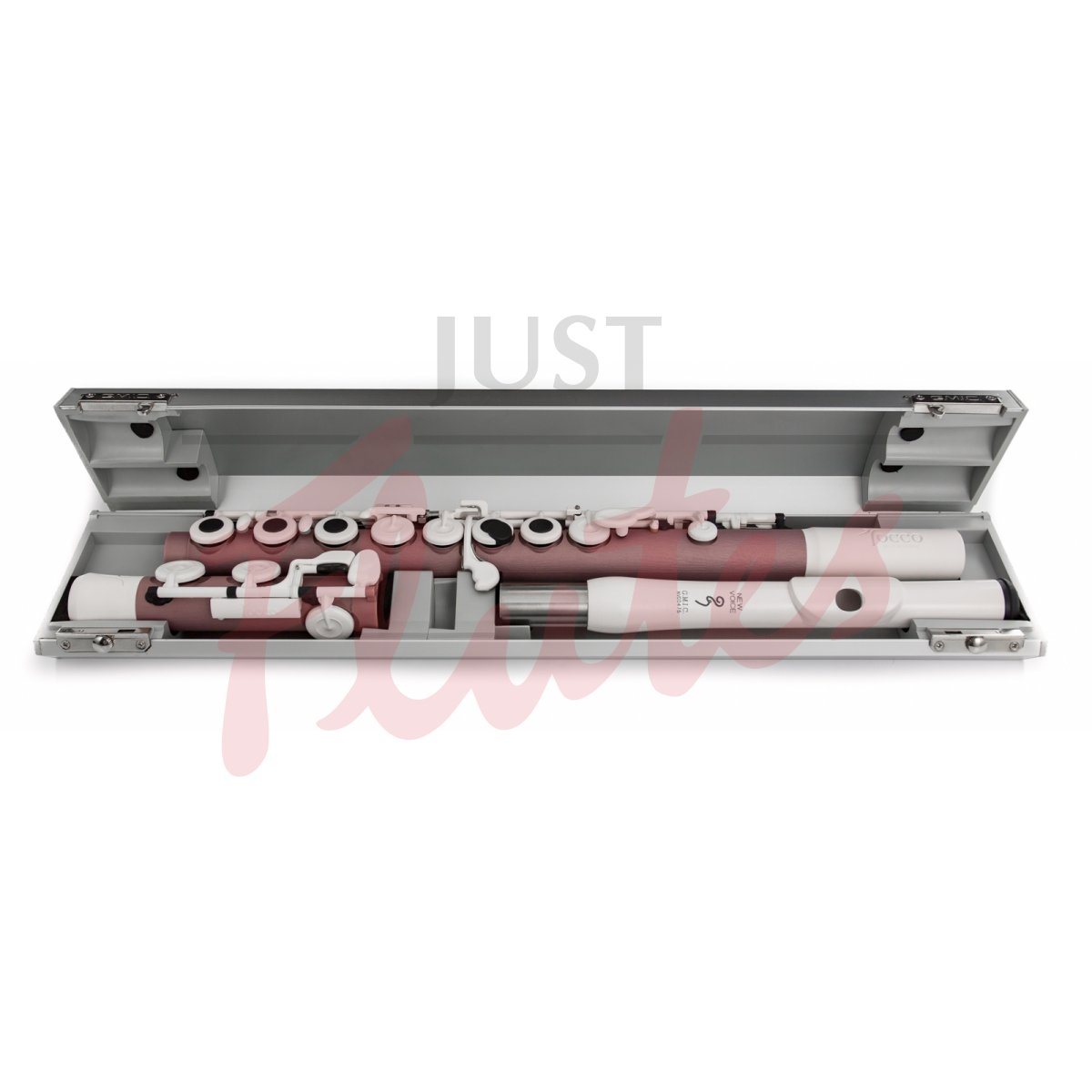 Guo Tocco Plus Flute, Lavandula

(1)
Read reviews
|
Write a review
Perfect Performance Plan
Included with every new instrument:
Pre-Sale Set-Up

Owner's Check-Up

Three-Year Warranty
Our Description
The 'Tocco Plus' is the latest flute from designer-engineer Geoffrey Guo. These incredibly lightweight flutes follow in the successful footsteps of the 'Tocco' flute, well-engineered in composite materials by one of the flutesmiths at the forefront of modern instrument design.
We are delighted by the sound that these flutes produce and have been adding to the list of uses suggested by our customers; they are ideal for travelling, buskers, children's concerts or just players who want to make a bold statement.
In comparison to the 'Tocco', the 'Tocco Plus' has a 'New Voice' headjoint for increased projection and a variety of tone colours.
About Guo Musical Instrument Co
The Guo Musical Instruments Company had its humble beginnings in 1988. Although their initial handcrafted flutes offered only minor alterations to the original Boehm system, in 2003 the company introduced the Cermet Flute, thereby marking the beginning of what has become a devoted journey into the innovation of flute manufacture and design. This initial step, which remains a hallmark of all GMIC flutes to this day, was characterised by the exclusive use of computerised engineering for all aspects of an instrument construction and design. This allows for a level of consistency and reliability that had simply never been available by any other previous method.
Specifications
Hover over the styled text for a short definition, or click for a more detailed explanation.
C flute
Composite construction: incredibly light
'New Voice' headjoint
Textured body for comfortable grip and feel
Plastic keys
Impervious to weather - plays rain or shine, hot or cold!
Ergonomic closed holes with offset G
Available in a range of bright colours
Includes protective case, case cover and cleaning materials