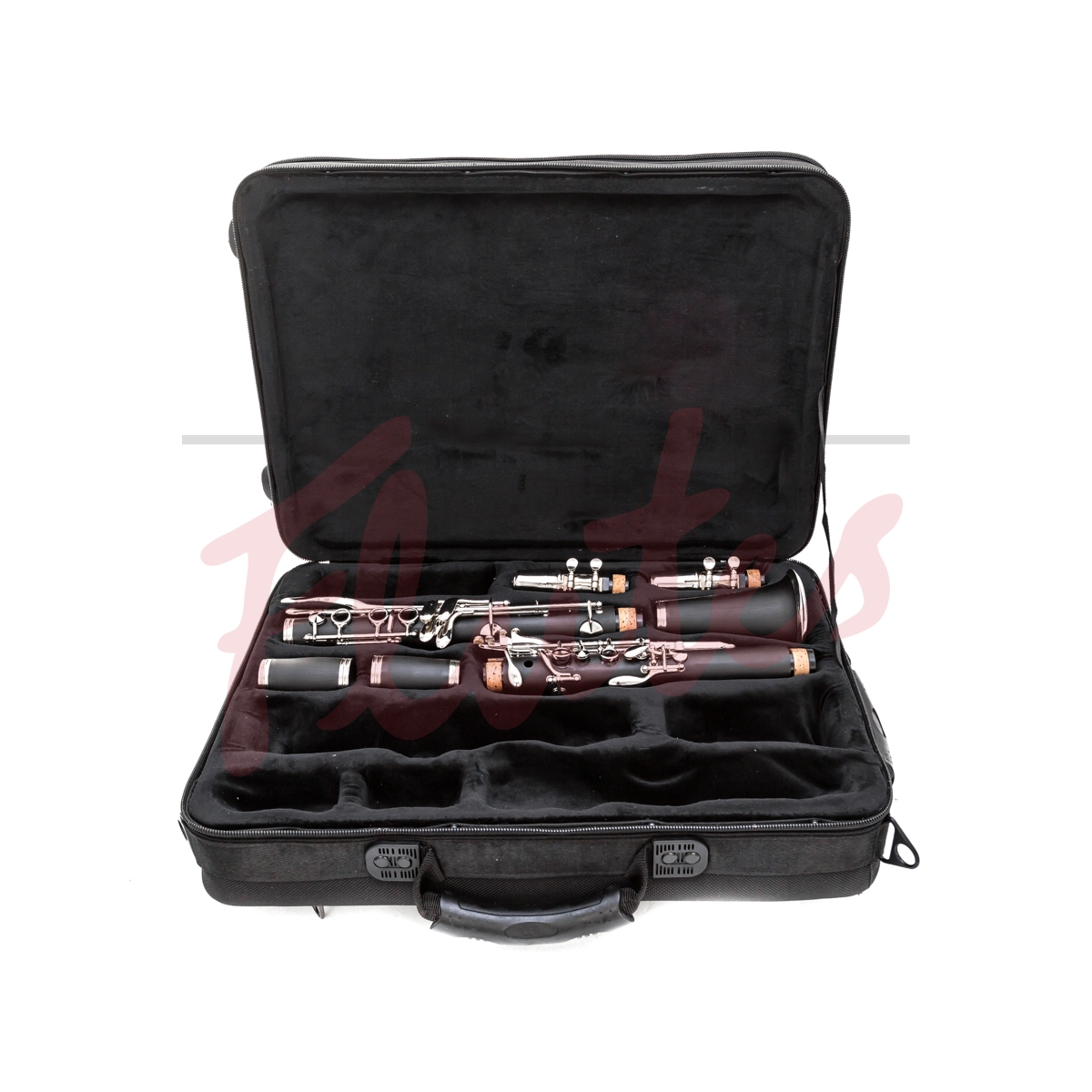 Fairfield JCL210 A Clarinet in Double Case

We aim to offer the best possible value for our products, taking into account our comprehensive choice, Perfect Performance Plan, service levels and expertise. Learn More/Price Match
Exceptional value for money
Perfect Performance Plan
Included with every new instrument:
Pre-Sale Set-Up

Owner's Check-Up

Three-Year Warranty
Our Description
Our own-brand "Fairfield" clarinet in A represents outstanding value for money. Ideal for the clarinettist who only needs an A clarinet from time to time but can't justify the price of a branded wooden model. Tuning is good, the sound is full for a resin clarinet, and the mechanism is solidly put together. Highly recommended.
Specifications
Hover over the styled text for a short definition, or click for a more detailed explanation.
Clarinet in A
ABS Resin construction
Silver-plated mechanism
Adjustable thumbrest with thumbrest cushion
Includes basic mouthpiece, ligature, mouthpiece cap and pullthrough
Supplied in a double case with backpack straps