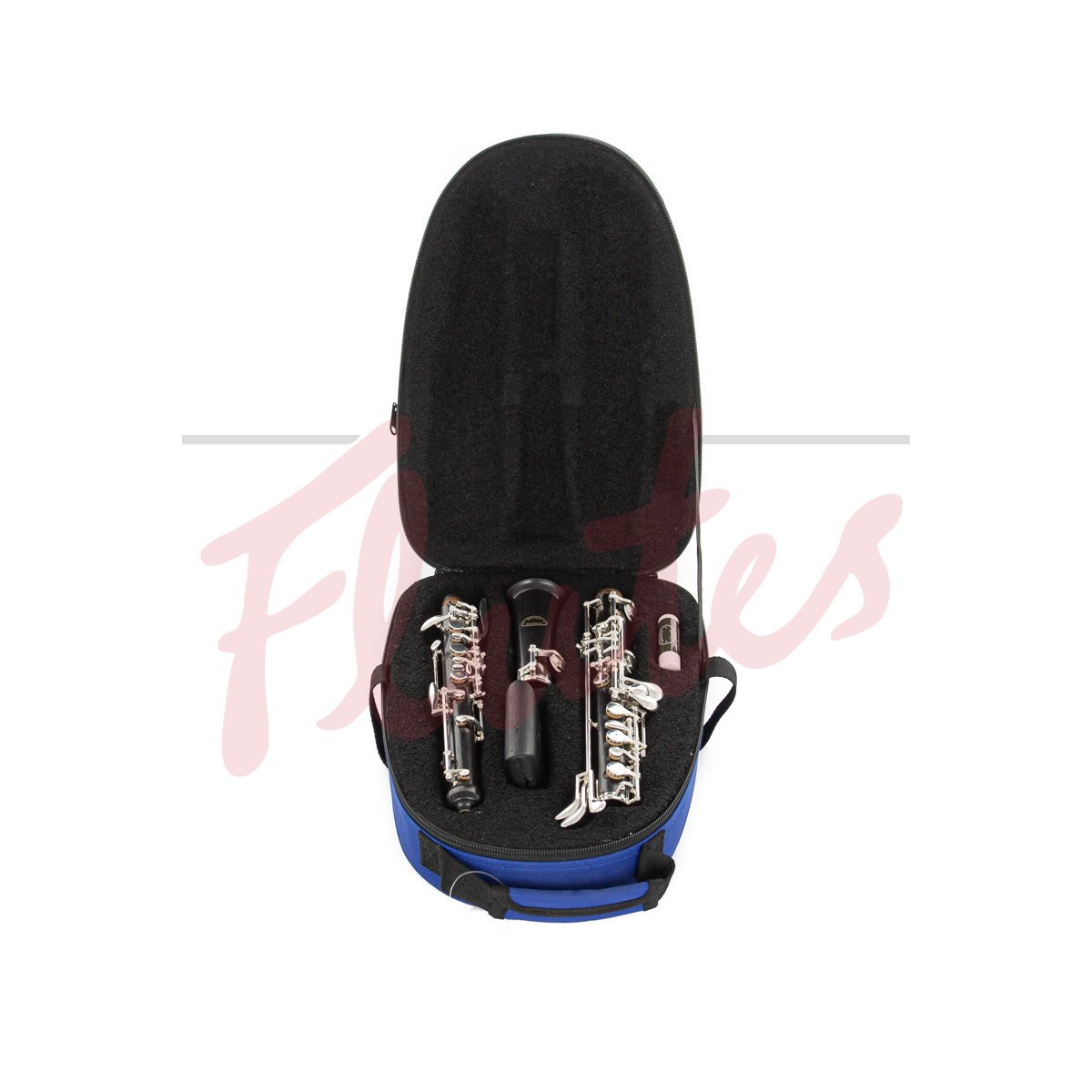 Ex-Rental Howarth S10 Oboe
Buy second hand with confidence
Unless stated otherwise, all of our pre-owned, ex-demo and ex-display instruments are cleaned and checked, set up or serviced in our workshop prior to sale.
Manufacturer's Description
The Howarth S10, a long-established student model oboe, is recommended by leading teachers and chosen by Education Authorities and Music Services throughout the UK. It is recognised as the best student English system oboe available and indeed many of today's professional players began lessons on a Howarth "B Model" [predecessor to the S10] oboe.
The instrument is particularly suitable for students because the design specification includes close finger spacing for the smaller hand and the instrument is light in weight for ease of handling. A professional model oboe can weigh up to 0.72 kg; the Howarth S10 weighs only 0.54 kg. The popularity of the oboe has increased dramatically in recent years and we have found that students are starting at younger ages than ever before. In order to help younger players, the S10 is an all covered hole model.
General Condition
This oboe has been through our workshop and is in like-new condition. It would be a good instrument for any beginner player.
Specifications
Hover over the styled text for a short definition, or click for a more detailed explanation.
Grenadilla-wood body
Silver-plated keywork
Thumb-plate system with single action octaves
Closed hole model with all covered holes
Left-hand C/D trill key
Forked F venting mechanism
Low B to C link
What's Included
Lightweight pochette-style backpack case
Reed case
Cork grease
Pullthrough
Item Details
Item number:
1456004
(Please quote this Item Number if you contact us about this item)
Serial number:
S90***
Manufacturer:
Howarth
Model number:
S10
Category:
Pre-Owned Oboes and Cors Anglais