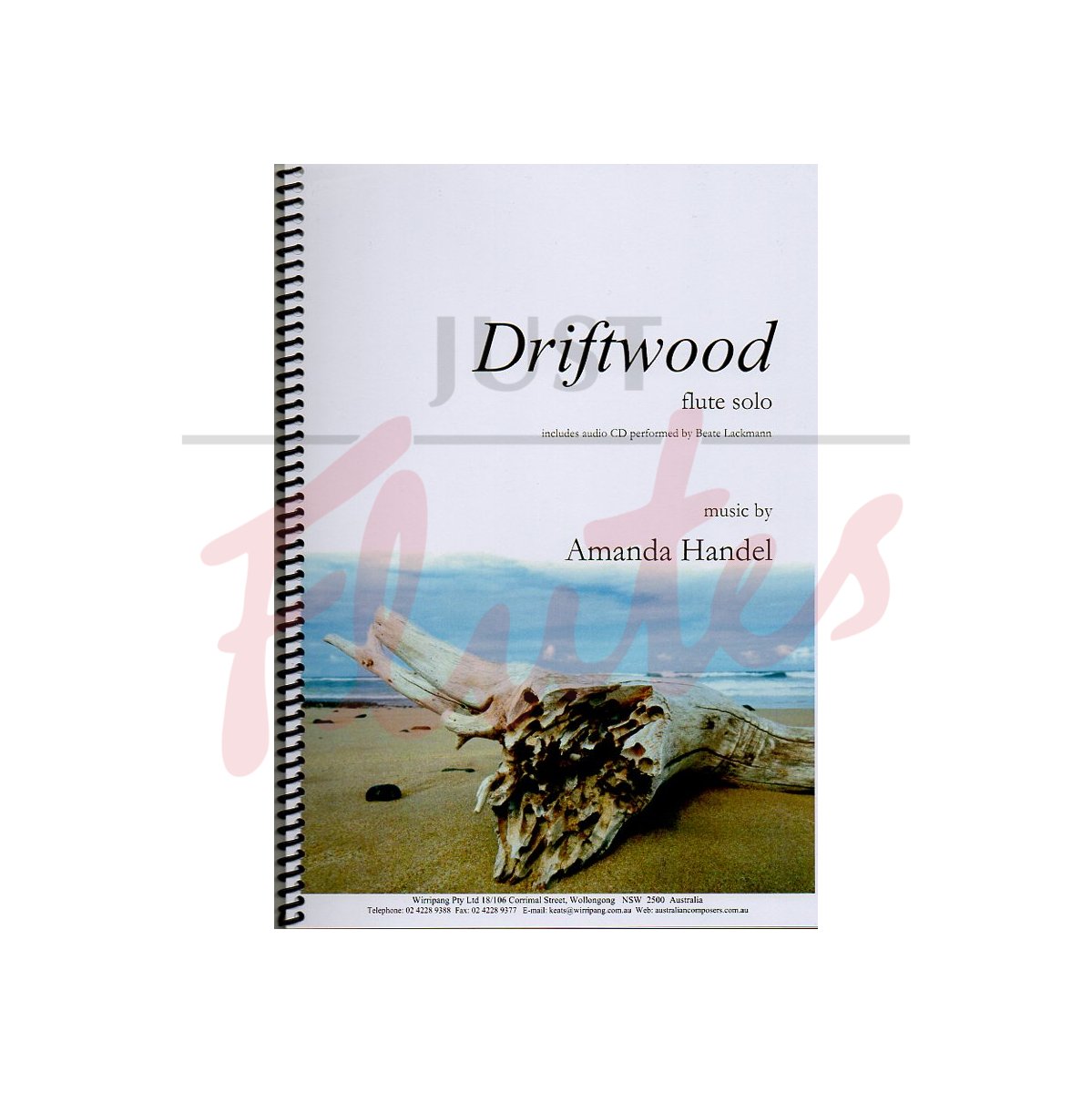 Staff Pick
"Evocative music from Australia."
This is a really interesting piece which is full of textural contrasts through imaginative use of both conventional writing and extended flute techniques. The opening free section is beautiful, immediately capturing the attention of the listener. As the music evolves, alternating between fast and meandering ideas, the sense of the journey of a piece of driftwood, or indeed any kind of complex journey in life unfolds. Difficult yes. Worth a try? Definitely!
From the Publisher
A piece of driftwood washed up on the seashore makes you wonder..... siliently ..... embodying a life history.
The soft sea-polished presence of driftwood encountered on the sand is like an emblem prompting memory and reflection on one's own passage and transformation with the flow of time in life.
Includes full performance notes and extended playing techniques:
Harmonics
The Voice
Thumb trill
Pitch bends
Glissandi
Whistle gliss
Inhalation
Our Description
Please note that, despite the description on the cover, this piece does not come with a CD.
Performance duration (approx): 11'00"
Difficulty guide:
9
Difficulty level, roughly compared to ABRSM exam grades. 0 is beginner, 9 is advanced (beyond grade 8).