In Cloud Light for alto flute and electronics (2017)
Shipping calculated at checkout

Staff Pick
"This is really good!"
This piece is really good! It is very atmospheric and lovely, a state it achieves by the use of conventional, if challenging, alto flute writing and a textural electronic backing. The performance directions are very clear too. It opens 'very free and expressive' using changes of vibrato and harmonics, and develops through 'a little faster, with lightness', 'impish', progressing seamlessly towards a 'faster and animated' climax. The 'slow and plaintive' ending restores calm. You'll need a good alto technique for this as it uses the full range of the instrument and there are plenty of notes to play together with complex rhythms. All of this then has to be fitted to the precise timings of the electronic which is a challenge in itself. Not a challenge to afford though and well worth the investment.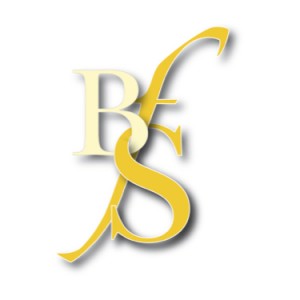 Pan - Journal of the British Flute Society
Inspired by kinetic wind structures generated by artist Anthony Howe Cryne creates the image of metal sculptures circulating as the wind blows throughout his piece for alto flute and electronics. American artist Howe sculpts metal, wind-driven sculptures using traditonal metalwork. In Cloud Light mimics the movement of these metal constucts in the wind. The speed of the sculpture's rotation is determined by the changing speed of the wind, something Cryne recreates through tempo changes, sudden dynamic shifts and use of tremolo. Similerly, pitches have been determined by a rotating number pattern whilst metal sounds were used to create the electronics. The work begins free and expressive, a contrast to the impish and forceful directions later in the work. Clear timing and performance markings make it easy to follow the electronics (accessible inline at the given link). Although direction of how to play the extended techniques are not available online via the link provided.
Emily Hall
From the Publisher
'In Cloud Light' is inspired by a work by American artist Anthony Howe, who creates what he calls 'kinetic wind sculptures', which are large, metal constructs which move in the wind. The kinetic sculpture 'In cloud light' is made from stainless armatures that rotate around a circular axis as the wind blows - the speed of the movement is determined by the speed of the wind. The pitch material for the piece comes from a rotating number pattern, and the electronic sounds are all created from metal sound sources.
The piece is for solo flute and electronics. The electronics can be played back as a liear tape part and timings on the score have been provided. However, the piece can also be performed using Ableton live, in which the player has more control over the speed of the electronics, using a foot pedal to control discrete audio events. More details, and the electronic file, can be found at michaelcryne.com
Difficulty guide:
9
Difficulty level, roughly compared to ABRSM exam grades. 0 is total beginner, 9 is advanced (beyond grade 8).
Item Details
Instrumentation
Part 1: Alto Flute
Part 2: Electronics
Category:
Unaccompanied Alto Flute Music
Publisher:
Composers Edition
Publisher's reference:
Ce-mc1icl1-pr
Our Stock Code:
1448009
Media Type:
Paperback (6 pages [score])