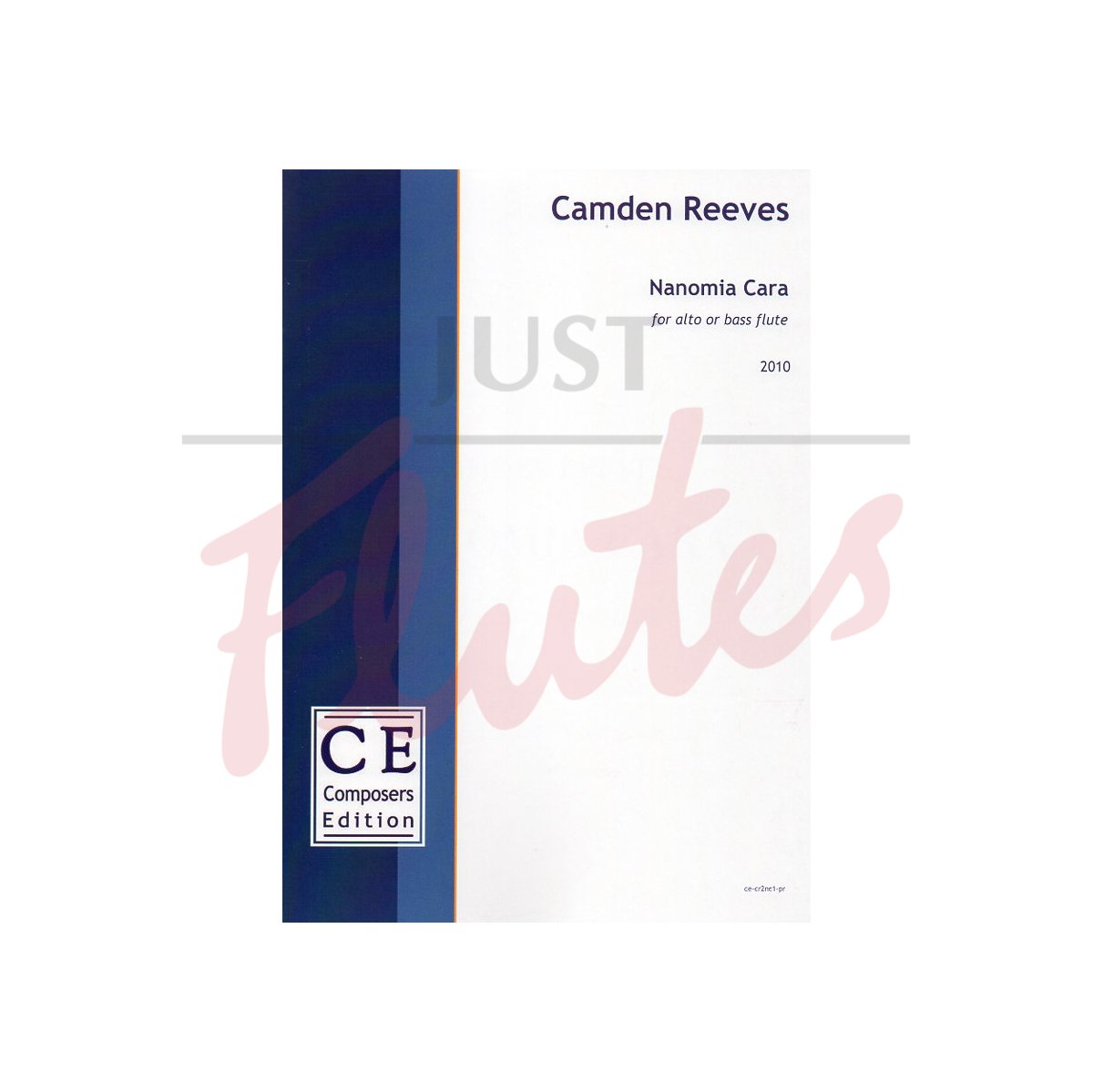 Nanomia Cara for Alto or Bass Flute (2010)
Staff Pick
"A wonderful piece of writing for a low flute."
The first movement of this atmospheric piece is marked Presto fluido but yet it remains lyrical in character. The fluidity of all those notes and the unpredictable rhythms really do convey the amorphous state of a jellyfish! The Lento dolente is a chance to showcase the low register as the music becomes even more intangible. This is a wonderful piece of writing for a low flute which really captures its title. Explore and enjoy!
From the Publisher
Namonia Cara is a species of siphonophore. Siphonphores are sort of like jellyfish, although their structure is more amorphous. (The most infamous species is the Portuguese Man-of- War.) And as organisms go, these are pretty high up on the weirdness scale. What interests me about these animals, apart from their incredible beauty, is that they are not really individual beings at all, but rather cultures of beings coexisting together - a bit like the musical motives, intervallic and rhythmic patterns that bind together to form larger structures in much of my music.
This work is a response to a somewhat unusual commission from the composer and virtuoso flautist Gavin Osborn. Gavin recently acquired a bass flute, and having featured the numerous extended techniques of the instrument in one of his concerts (blowing air, multiphonics, various tongue sounds etc.), I flippantly remarked something along the lines of, 'I'd love to hear you actually play a tune on it sometime'. To my surprise, Gavin retorted that he desperately needed some repertoire that exploited the lyrical potential of the instrument, and thus asked me to write such a piece for him.
Performance duration (approx): 4'00"
Difficulty guide:
9
Difficulty level, roughly compared to ABRSM exam grades. 0 is beginner, 9 is advanced (beyond grade 8).
Movements
I - Presto fluido
II - Lento dolente
Item Details
Instrumentation
Part 1: Alto Flute or Bass Flute
Category:
Unaccompanied Alto Flute Music
Publisher:
Composers Edition
Publisher's reference:
Ce-cr2nc1-pr
Our Stock Code:
1447958
Media Type:
Paperback (5 pages [score])