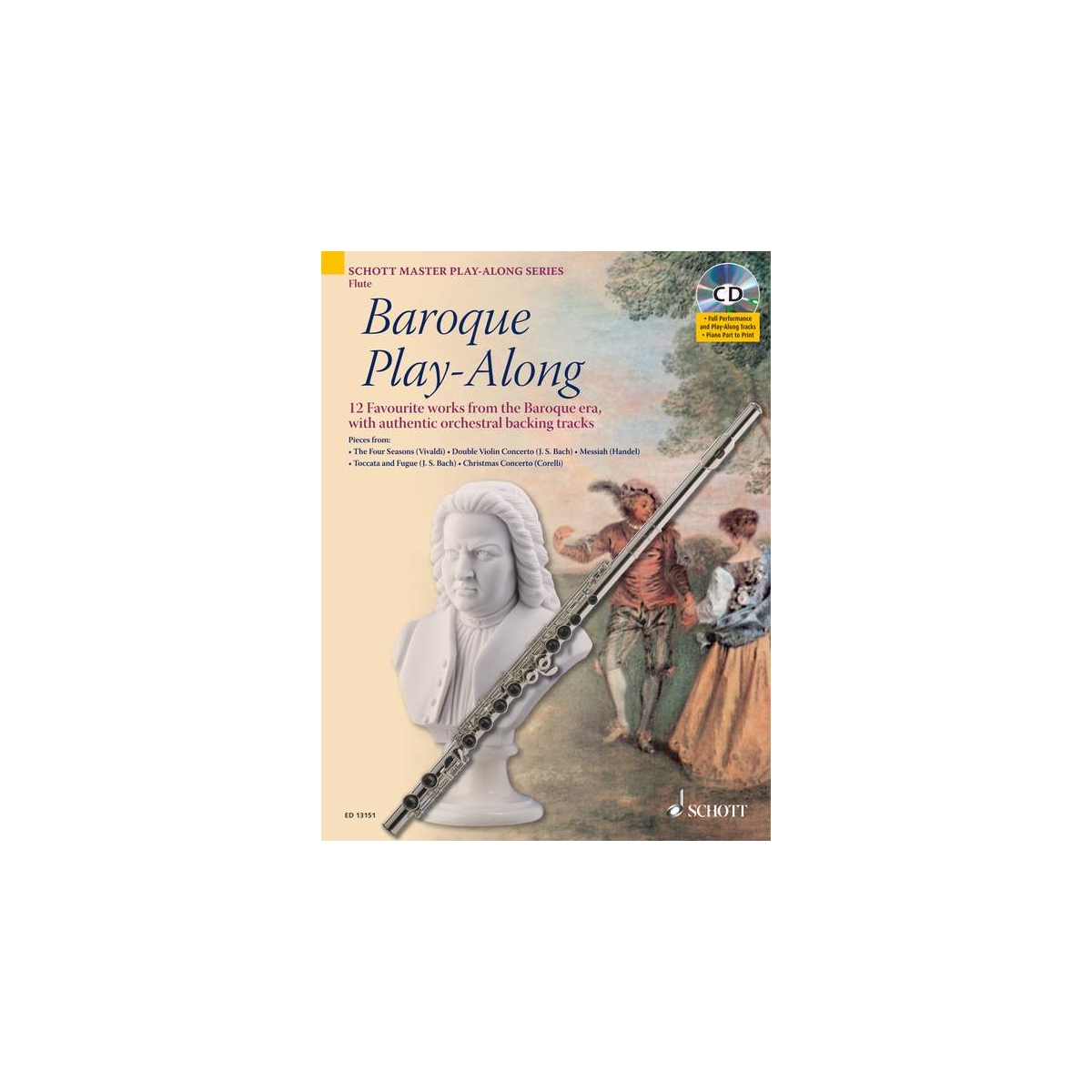 Baroque Play-Along [Flute]
From the Publisher
Bring the music of the Baroque era to life! This book contains approachable top line arrangements suitable for grade 3-5 standard. The accompanying CD features 12 orchestral backing tracks arranged authentically to reflect the era, together with complete instrumental performances, played by live musicians. As an additional bonus, piano accompaniments are also available for each piece as download and are the same for each 'Baroque Play-Along' publication for other instruments making it ideal for ensemble or solo playing.
Our Description
Recreate the authentic sound of the Baroque era using the accompanying CD
Full Orchestral backing tracks to play along with
Performance tracks of all pieces, played by live musicians
Piano accompaniments available as PDF files on the CD, ready to print-out
Difficulty guide:
4-7
Difficulty level, roughly compared to ABRSM exam grades. 0 is beginner, 9 is advanced (beyond grade 8).
Contents
Hallelujah Chorus (Handel)
Adagio (Albinoni)
Allegro from Christmas Oratorio (Corelli)
Allegro from Autumn (Four Seasons) (Vivaldi)
Allegro from Spring (Four Seasons) (Vivaldi)
Arrival of the Queen of Sheba (Handel)
Canon (Pachelbel)
Double Violin Concerto (JS Bach)
Les Plaisirs (Suite in A minor) (Telemann)
Rondo from Abdelazer (Purcell)
Violin Concerto in A minor (1st Movement) (JS Bach)
Toccata and Fugue in D minor (JS Bach)