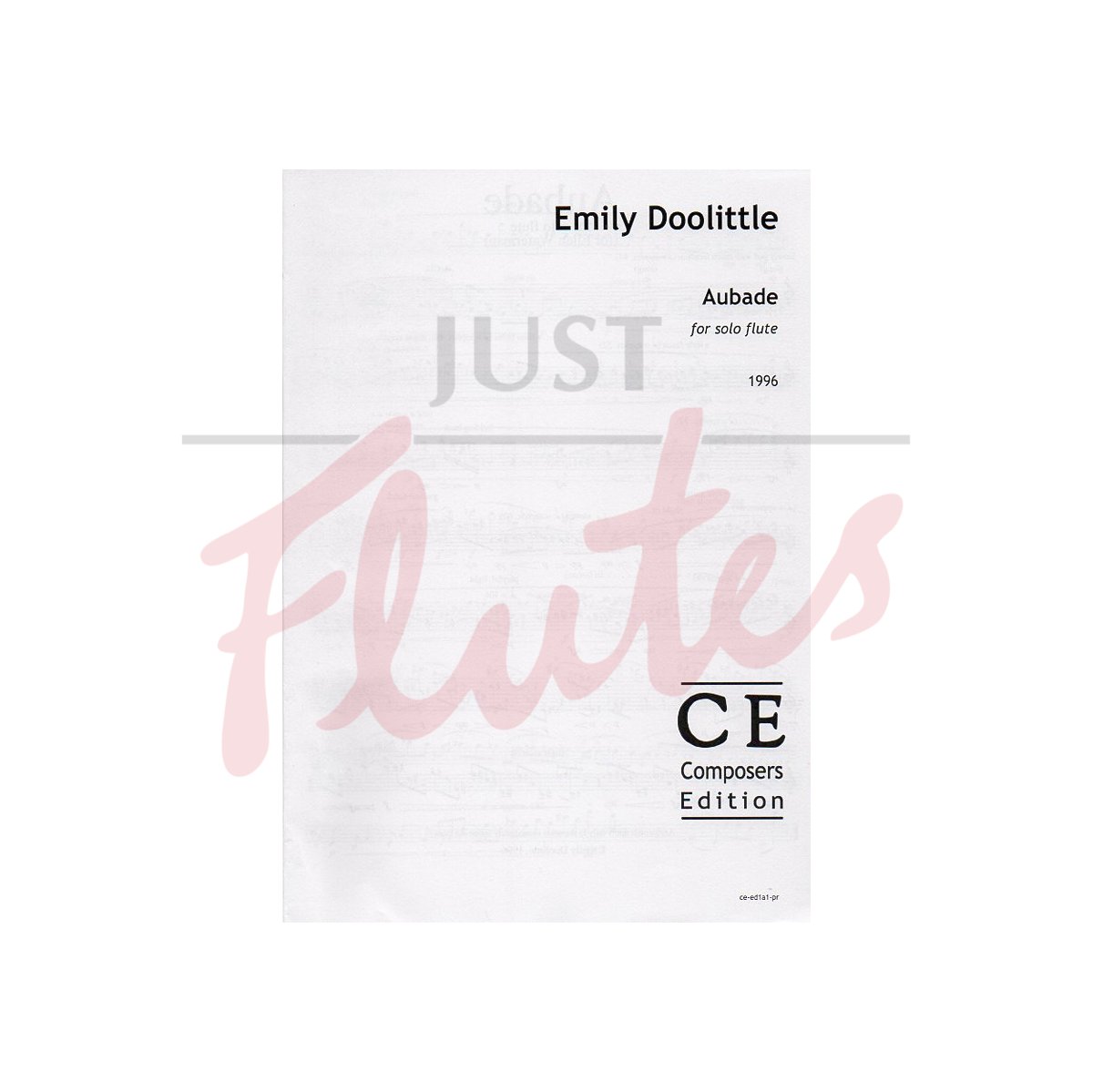 Aubade for Solo Flute (1996)
Staff Pick
"Effective!"
This is a lovely and effective piece for solo flute. Using conventional writing, the open style is achieved through rhythmic freedom and a full use of the instrumental compass. Although not without its technical challenges, particularly breathing through the very long meandering phrases and some wide changes of dynamic across large leaps, this is both approachable and different. Atmospheric and interesting, it would really add extra interest to an end-of-year recital. Well worth the limited investment of funds to find out for yourself!
From the Publisher
Aubade for solo flute was written for Ellen Waterman, for outdoor performance at Murray Schafer's collaborative project 'And Wolf Shall Inherit the Moon' in 1996. It's since been performed a number of times, both indoors and outdoors - but it is especially intended to take advantage of echoes and resonances of many outdoor locations.
Performance duration (approx): 3'30
Difficulty guide:
8-9
Difficulty level, roughly compared to ABRSM exam grades. 0 is beginner, 9 is advanced (beyond grade 8).