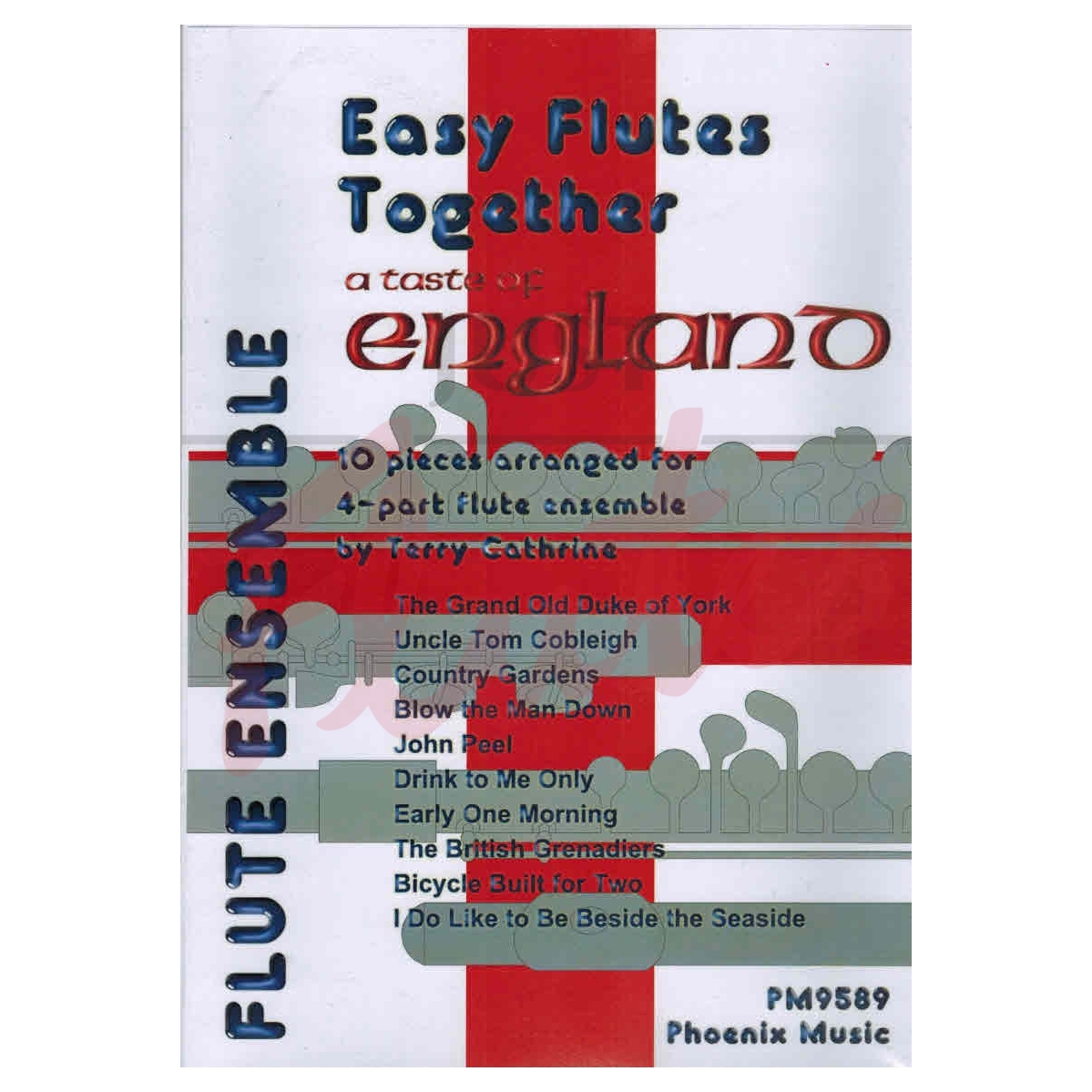 A Taste of England [Flute Quartet]
Staff Pick
"Value for Beginners"
Easy Flutes Together is a great series of books by Terry Cathrine, designed to give starter flutes the chance to play familiar tunes along with their friends. The level is up to grade 3, all the pieces are well-known, and the arrangements have a great deal of rhythmic unity to hold everything together. Included are three copies of each part and extras are available for purchase. You can't buy much better for beginners than this!
Our Description
Contents: The Easy Flutes Together series is designed for groups of up to twelve players. All parts are Grade 2 or under: Each set includes:

Score
Part 1: Flute 1 x 3
Part 2: Flute 2 x 3
Part 3: Flute 3 x 3
Part 4: Flute 4 x 3

Extra copies of parts are available if required
Difficulty guide:
1-3
Difficulty level, roughly compared to ABRSM exam grades. 0 is beginner, 9 is advanced (beyond grade 8).
Contents
The Grand Old Duke of York
Uncle Tom Cobleigh
Country Gardens
Blow the Man Down
John Peel
Drink to Me Only
Early One Morning
The British Grenadiers
Bicycle Built for Two
I Do Like to be Beside the Seaside