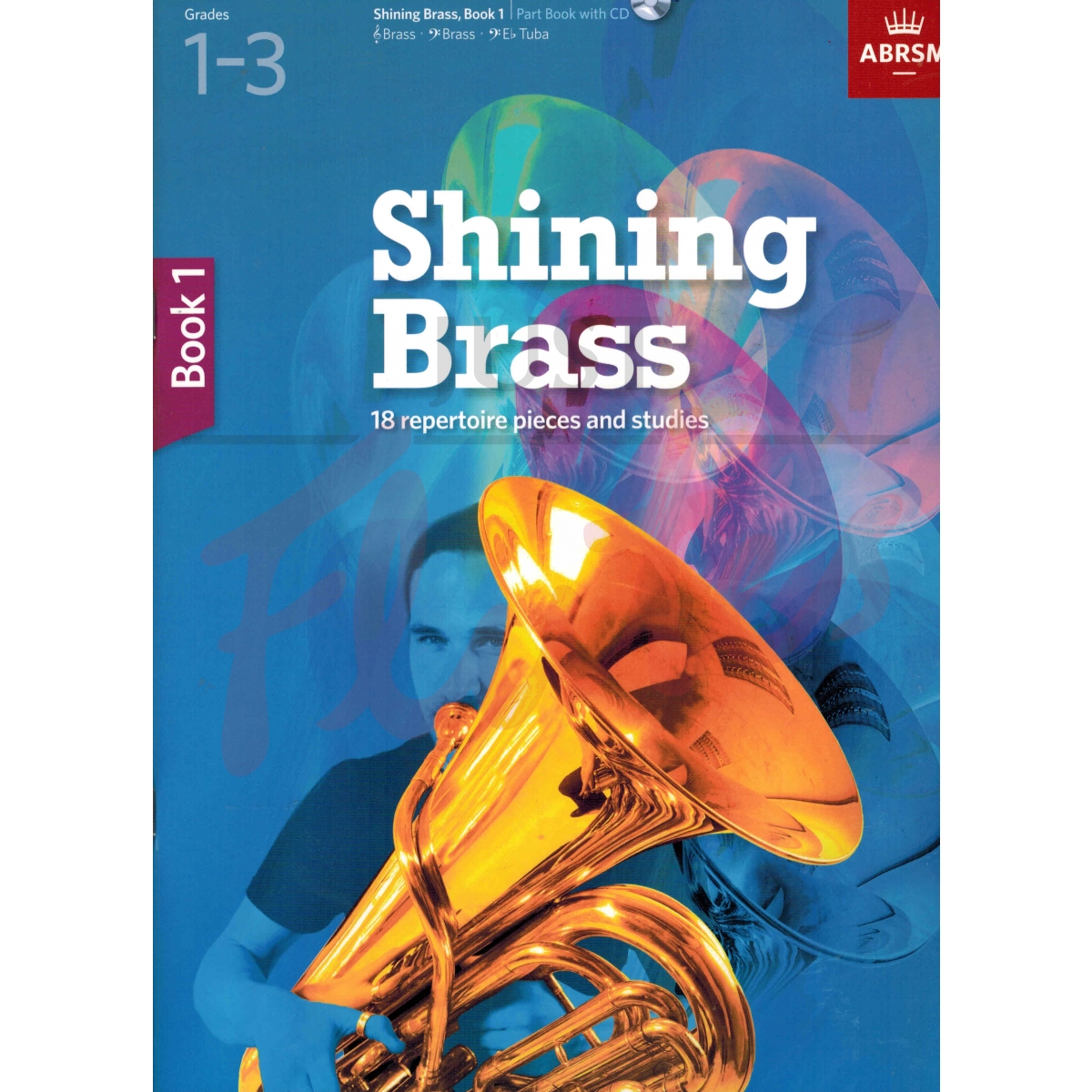 Shining Brass Grades 1-3 Book 1 [Treble/Bass Clef] [Part(s) only]
Approved Exam Music
Recommended for the following exam grade(s):
ABRSM exam syllabus
Grades: 1, 2, 3
Our Description
ABRSM Shining Brass is an exciting series of graded repertoire pieces and studies that can be played by any brass instrument. Shining Brass Book 1 contains 18 pieces in a variety of attractive styles, specially commissioned from seven of the finest composers of brass music writing today.
Difficulty guide:
1-3
Difficulty level, roughly compared to ABRSM exam grades. 0 is beginner, 9 is advanced (beyond grade 8).
Contents
A Knight's Tale [Sparke, Philip]
A Walk in the Rain [Stowell, David A.]
Broken Dreams [Frith, John]
Hangin' with Monti [Davoren, Tom]
Haunted House [Meechan, Peter]
High Street [Stowell, David A.]
How's Tricks? [Jackson, Timothy]
My Lady's Pavan [Sparke, Philip]
One, Two, Three! [Meechan, Peter]
Puppet's Dance [Sparke, Philip]
Purple Shade [Meechan, Peter]
Romanza [Davoren, Tom]
Rondo Olympia [Davoren, Tom]
Sicilienne [Pankhurst, Lucy]
Strollin' [Stowell, David A.]
Summer Sound [Meechan, Peter]
Tennessee Rag [Sparke, Philip]
Waltz for E. [Davoren, Tom]
Item Details
Category:
Trumpet Albums with Backing Tracks
Publisher:
ABRSM Publishing
Publisher's reference:
9781848494404
Part of the
Shining Brass
series
Our Stock Code:
1321531
Media Type:
Paperback - Part(s) only (39 pages [score]); includes accompaniment CD