Musical Instrument Rent to Buy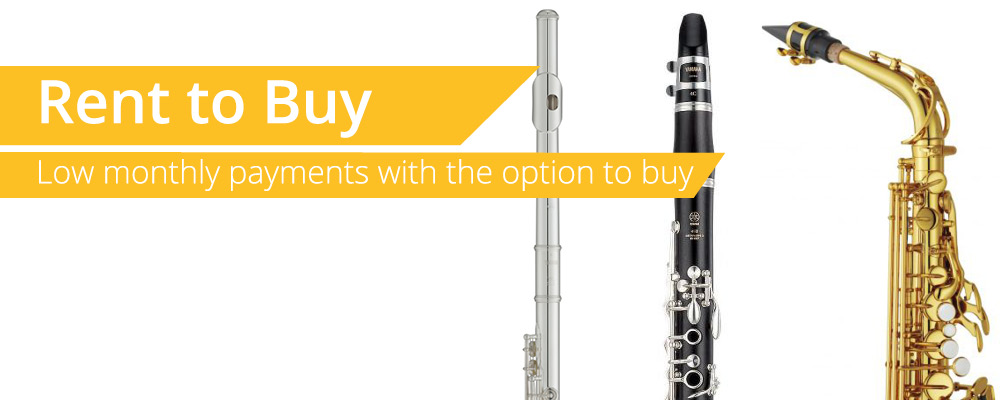 Our Rent to Buy scheme is perfect for trying out a new instrument without committing to a purchase. Take out a brand new instrument and make affordable monthly payments, with the option to buy.
Rent to buy a brand new, high-quality instrument

Affordable monthly payments

Own the instrument at 18 months if you love it...

...or return it at any time after four months if you don't

Receive your new instrument within 3 working days

Free secure delivery
View full details of Rent to Buy, or select an instrument below to begin your rental application.
Rent to Buy Straight Flutes
Rent to Buy Curved Head Flutes
Rent to Buy Step up Flutes
Rent to Buy Composite Flutes

Rent to Buy Student Piccolos

Rent to Buy Step Up Piccolos
Rent to Buy Oboes

Rent to Buy Soprano Saxophones
Rent to Buy Alto Saxophones
Rent to Buy Tenor Saxophones
UK residents only. There is a minimum rental period of four months, after which time you may return the instrument at any point during the remaining rental period. Your payments will end once we have received the instrument back. You must insure and maintain the instrument and ensure it is kept in good condition throughout the duration of the agreement. Terms & Conditions apply. All offers are subject to status and a reference check.