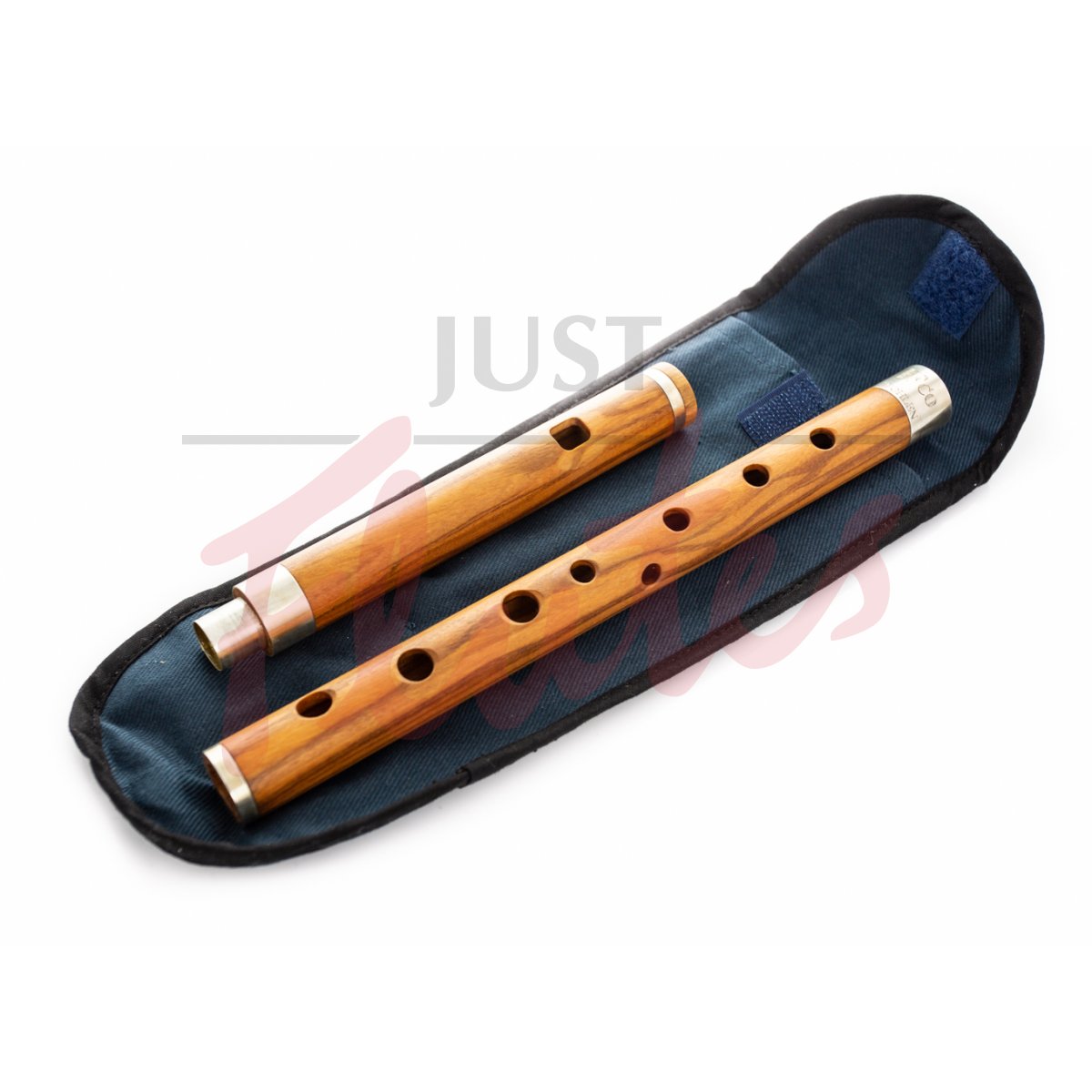 Pre-Owned Skip Healy 10-hole Olivewood Fife
Buy second hand with confidence
Unless stated otherwise, all of our pre-owned, ex-demo and ex-display instruments are checked, set up or serviced in our workshop prior to sale.
Manufacturer's Description
Healy fifes and piccolos are a radical departure from the accepted style of fife design. Healy fifes and piccolos feature a parabolic bore in head joint which (at the body) opens up to a cylindrical bore to the foot. This design allows the compression to be created in the head joint with the airflow then traveling smoothly down a cylindrical body. This design creates a full sound through the complete playing range of the instrument which gives the fifes a very powerful sound from the lowest to the highest notes. This added volume also helps when several fifes are used to play arranged harmonies allowing all the voices to heard equally.
The ten-hole fife allows you to play in a full, accurate chromatic range without half-holing or cross-fingering. The Healy ten-hole fife is extremely popular for all forms of fife music but its tonal range truly shines in solo or ensemble work.
General Condition
This fife is in good condition with no cracks in the wood.
About Skip Healy
For more than thirty years Skip Healy has been a renowned, Grammy-nominated performer of both American fife and Irish flute music. He started playing the fife in the Kentish Guards Fife & Drum Corps in his hometown of East Greenwich, Rhode Island, at the age of 8. Fifty years later, he receives international recognition as one of the best American Fife and Traditional Irish Flute musicians, teachers, and instrument makers in the USA. His style is described as "a mixture of traditional and contemporary elements", and brings new life to his extensive repertoire.
In 1993 Skip founded the Healy Fife and Flute Company in East Greenwich, Rhode Island. His specialism is in the design and construction of a range of wooden flutes, piccolos and fifes. These high quality instruments are popular with many musicians worldwide.
Specifications
Item Details
Item number:
C126222
(Please quote this Item Number if you contact us about this item)
Serial number:
151***
Manufacturer:
Skip Healy
Model number:
10-hole Bocote
Category:
Pre-Owned Other Flutes