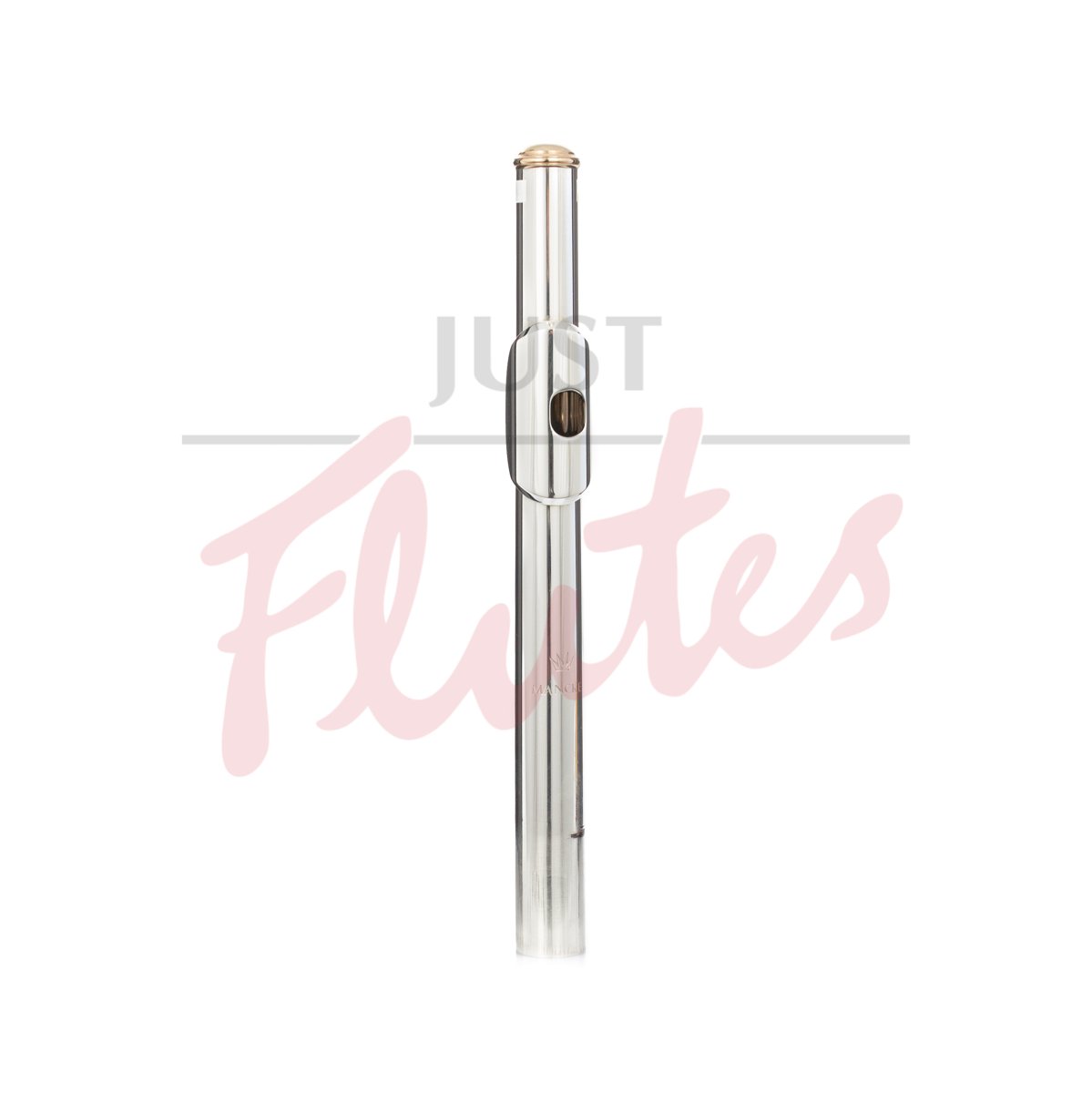 Pre-Owned Mancke Solid .925 Flute Headjoint with Platinum Riser and 14k Crown
Buy second hand with confidence
Unless stated otherwise, all of our pre-owned, ex-demo and ex-display instruments are checked, set up or serviced in our workshop prior to sale.
General Condition
This flute headjoint is in great playing condition, with a beautiful tone across all registers. There are a few cosmetic markings on the tube as to be expected from general use, however this is purely cosmetic and will not affect the playability of the headjoint. This headjoint has been checked prior to sale.
About Mancke
Mancke is a German based flute headjoint manufacturer. Their range of innovative models and combinations of materials offers each flutist a wide variety of colour and dynamic possibilities. Mancke's distinctive looking headjoints possesses tonal properties of both wood and silver, making it very flexible and adaptable. Players who covet that "woody" sound but want a little more sparkle should consider a Mancke headjoint, as should players who love playing silver but desire a mellower sound.
Specifications
Hover over the styled text for a short definition, or click for a more detailed explanation.
Item Details
Item number:
C127053
(Please quote this Item Number if you contact us about this item)
Manufacturer:
Mancke
Model number:
Solid .925 Flute Headjoint with Platinum Riser and 14k Crown
Category:
Pre-Owned Flute Headjoints