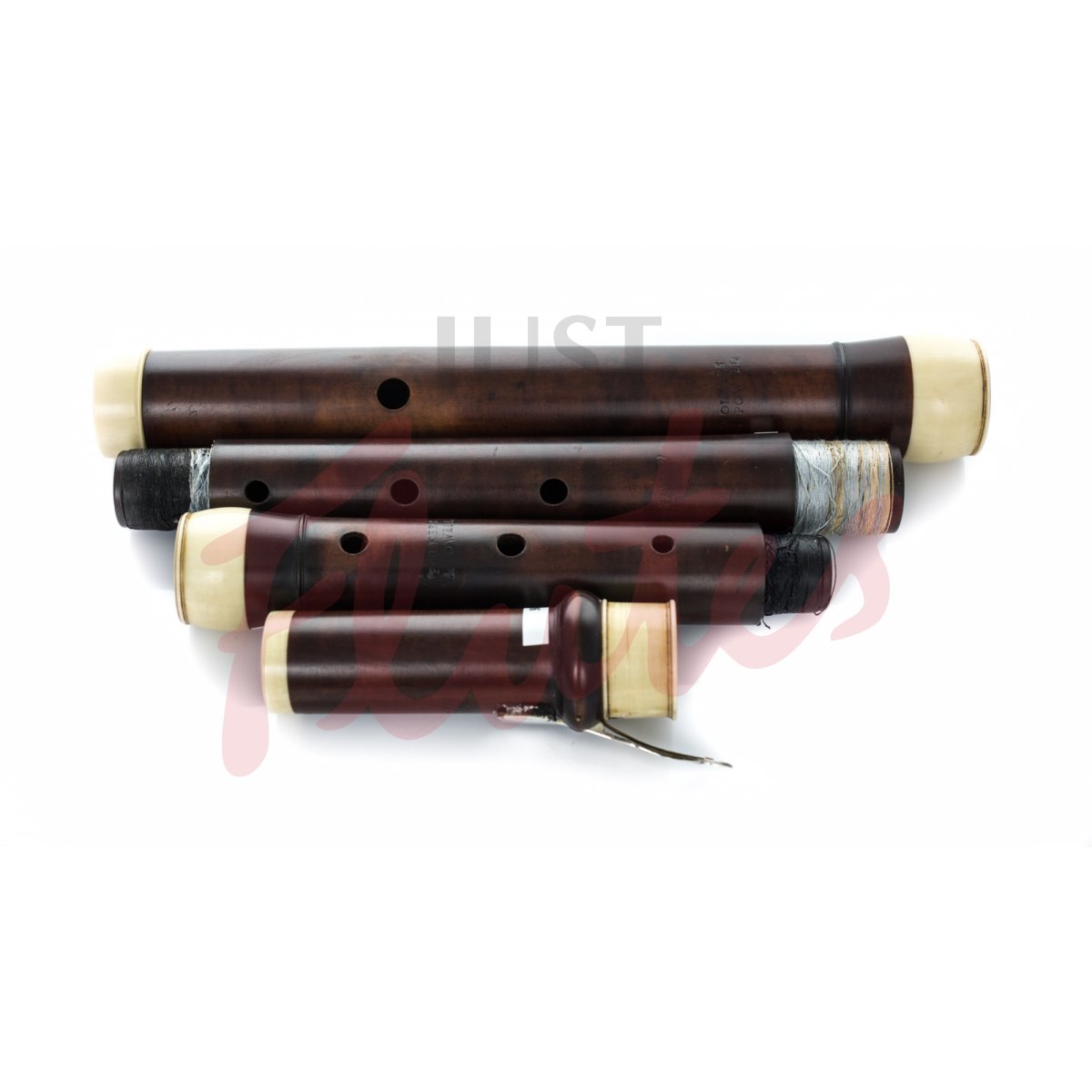 Pre-Owned Folkers & Powell Stained Boxwood Baroque Flute
Buy second hand with confidence
Unless stated otherwise, all of our pre-owned, ex-demo and ex-display instruments are checked, set up or serviced in our workshop prior to sale.
Manufacturer's Description
Folkers & Powell make more than 25 different kinds of flute, each with its own special character.
GODFRIDUS ADRIANUS ROTTENBURGH
(Brussels, 1703-1768)
Godfridus Adrianus Rottenburgh began working c1744, but probably not under his own name for at least his first decade in business, since in 1756, two months after the death of his father I.H. Rottenburgh, newspaper ads were still being placed under the father's trade name.The G.A. stamp continued in use after Godfridus Adrianus's death by his younger son Franciscus Josephus (1743-1803), who placed an ad to that effect in 1784. So the actual range of dates during which the G.A. Rottenburgh stamp was in use on the oboes, recorders, flutes, clarinets, and bassoons the shop made was probably c1756-1803. Though Barthold Kuÿken's Rottenburgh flute is doubtless the most copied 18th-century flute of the past 30 years, recent research suggests the type is somewhat later than a "baroque" flute. Though without the grand tone of the true baroque instruments, it is easy to play in tune and with a beautiful sound. For these reasons, and for its small hand stretch, it is a good choice for beginners.
Our Description
Stained Boxwood original replica

G. A. Rottenburgh model

White plastic tenon rings

Screw-cork.

A=440

Sounding length - 546mm

4 joint construction
What's Included
This flute is not supplied with a case
Item Details
Item number:
C126016
(Please quote this Item Number if you contact us about this item)
Serial number:
316***
Manufacturer:
Folkers & Powell
Model number:
Stained Boxwood
Category:
Pre-Owned Other Flutes