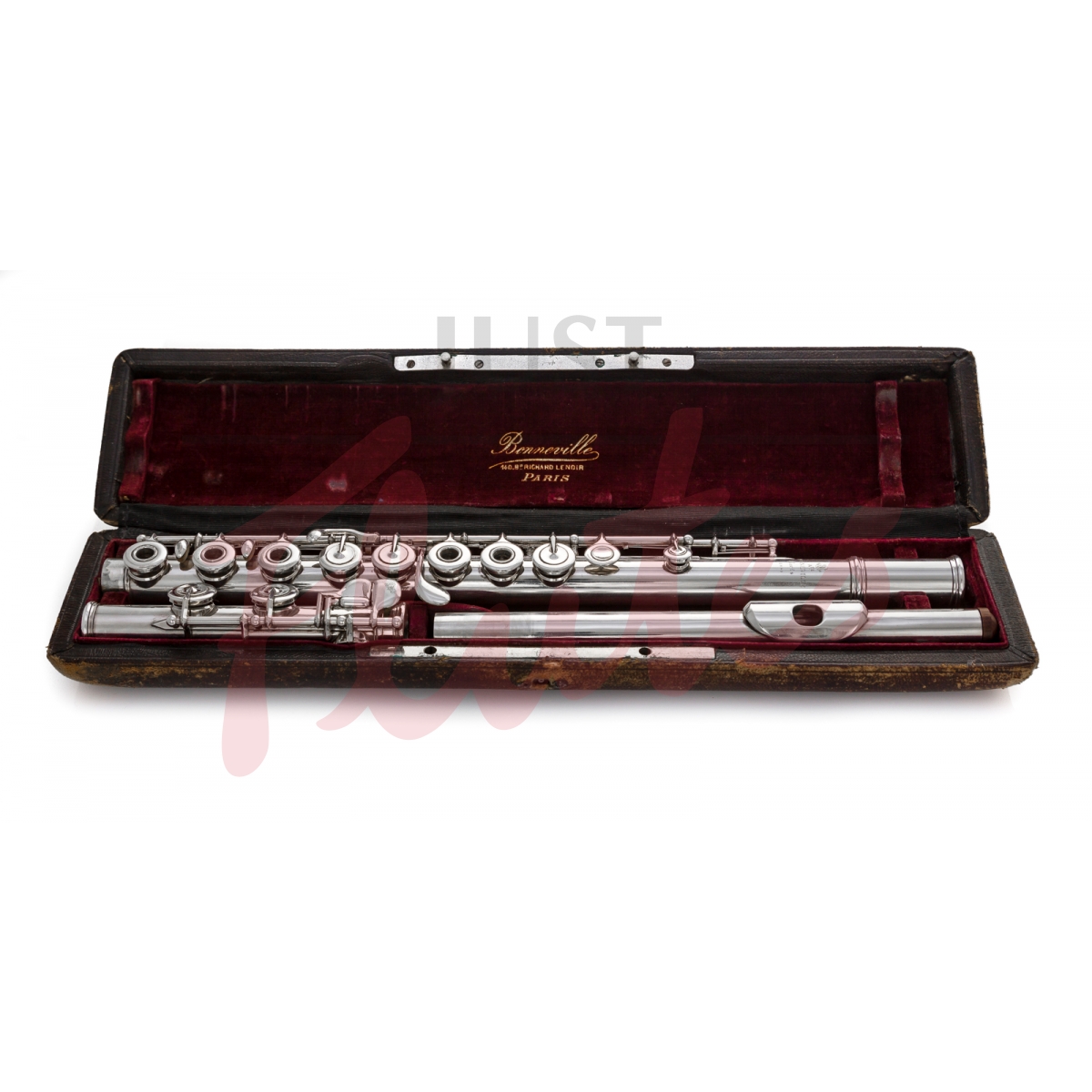 Pre-Owned Bonneville Tin Flute #38XX
Buy second hand with confidence
Unless stated otherwise, all of our pre-owned, ex-demo and ex-display instruments are checked, set up or serviced in our workshop prior to sale.
Our Description
Not much is known about Auguste Bonneville, other than that he originally worked for the Clair Godfroy company, the same company where Louis Lot had earlier worked (and co-owned) for many years. In 1876 he establised his own flutemaking business in Paris, and we estimate that this particular flute was made around 1915.
Bonneville flutes are, in our view, under-rated and often over-looked instruments: coupled with a very good headjoint made by the esteemed Sebastian Bell (valued itself at approximately £1,200), this flute blows well and is highly recommended for a player looking for an authentic French sound.
General Condition
This flute has just been given a thorough checkover and clean in our workshop and is in great playing order. There is some minor wear to the silver plating, most notably to the D and D# keys.
Specifications
Hover over the styled text for a short definition, or click for a more detailed explanation.
Fully handmade
Silver plated body and mechanism
Made in c.1915
Solid silver handmade Sebastian Bell headjoint with wooden crown
Inline G key
Pointed key arms
Tuned to WIBB scale by Nick Crabbe
What's Included
Original leather-bound wood case
Item Details
Item number:
C123214
(Please quote this Item Number if you contact us about this item)
Serial number:
388***
Manufacturer:
Bonneville
Category:
Vintage Flutes