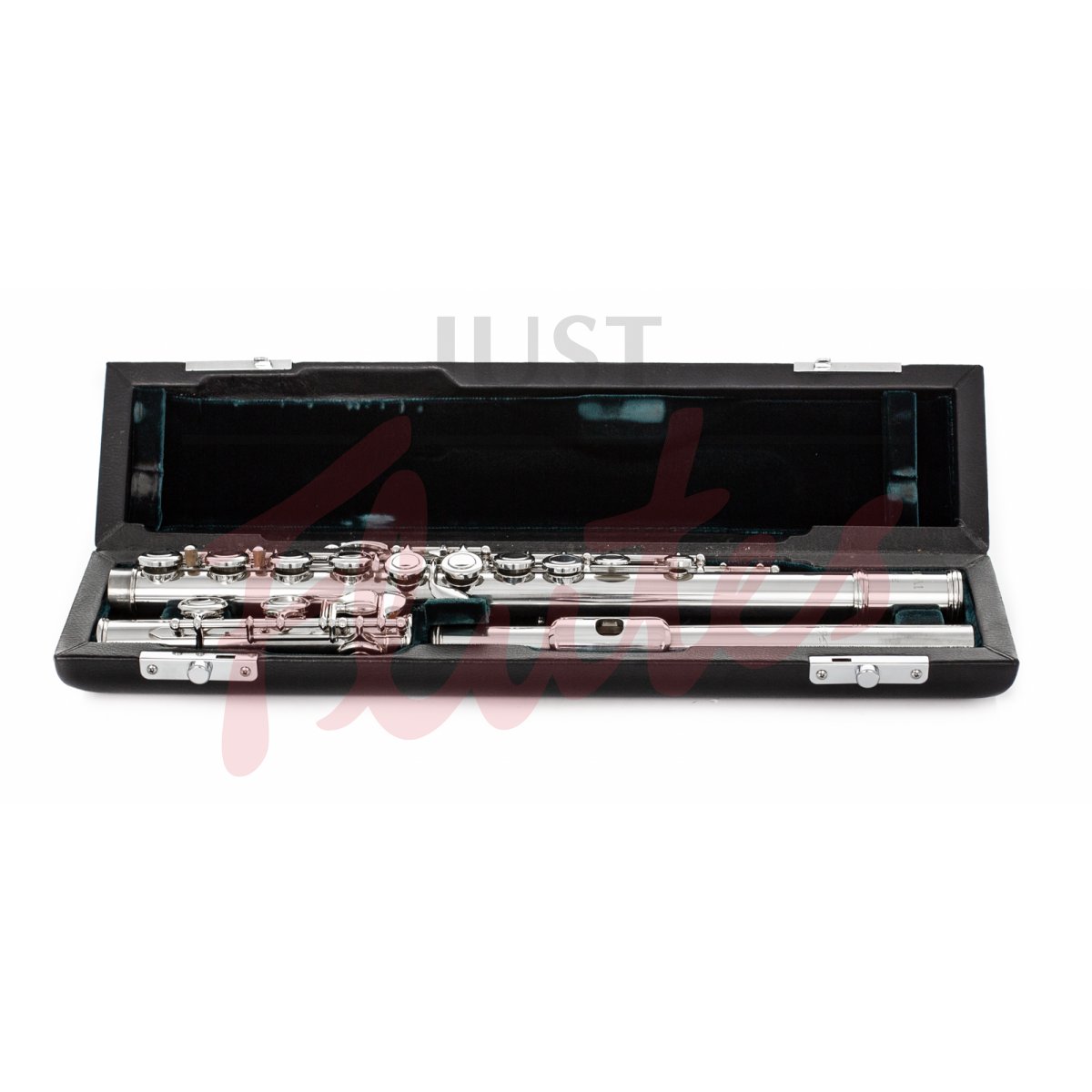 Pre-Owned Azumi Flutes AZ-2000E Flute
Buy second hand with confidence
Unless stated otherwise, all of our pre-owned, ex-demo and ex-display instruments are checked, set up or serviced in our workshop prior to sale.
Our Description
Altus flutes are held in the very highest esteem by professional players and technicians the world over. Now the Altus sound is available at an affordable price, thanks to the Azumi flute.
General Condition
This flute has had a good cleanup in our workshop and is in good playing condition. There is some very minor pitting to the plating on the body, as well as some blemishes on the headjoint. These flaws are cosmetic however, and do not affect the overall sound of the instrument. Azumi flutes are well-loved and reliable instruments and this would be a great flute for someone looking for a decent upgrade to take them into the upper grades.
About Azumi Flutes
Produced by Altus Flutes for the step-up market, Azumi flutes include a professional Altus headjoint and French-style pointed key arms. Azumi flutes are among our most popular upgrade flutes.
Specifications
Hover over the styled text for a short definition, or click for a more detailed explanation.
What's Included
Original leatherette-bound hard case
Plush-lined soft carrying case with strap
Wooden cleaning rod
Item Details
Item number:
C126179
(Please quote this Item Number if you contact us about this item)
Serial number:
N01***
Manufacturer:
Azumi Flutes
Model number:
AZ-2000E
Category:
Pre-Owned Step-up Flutes