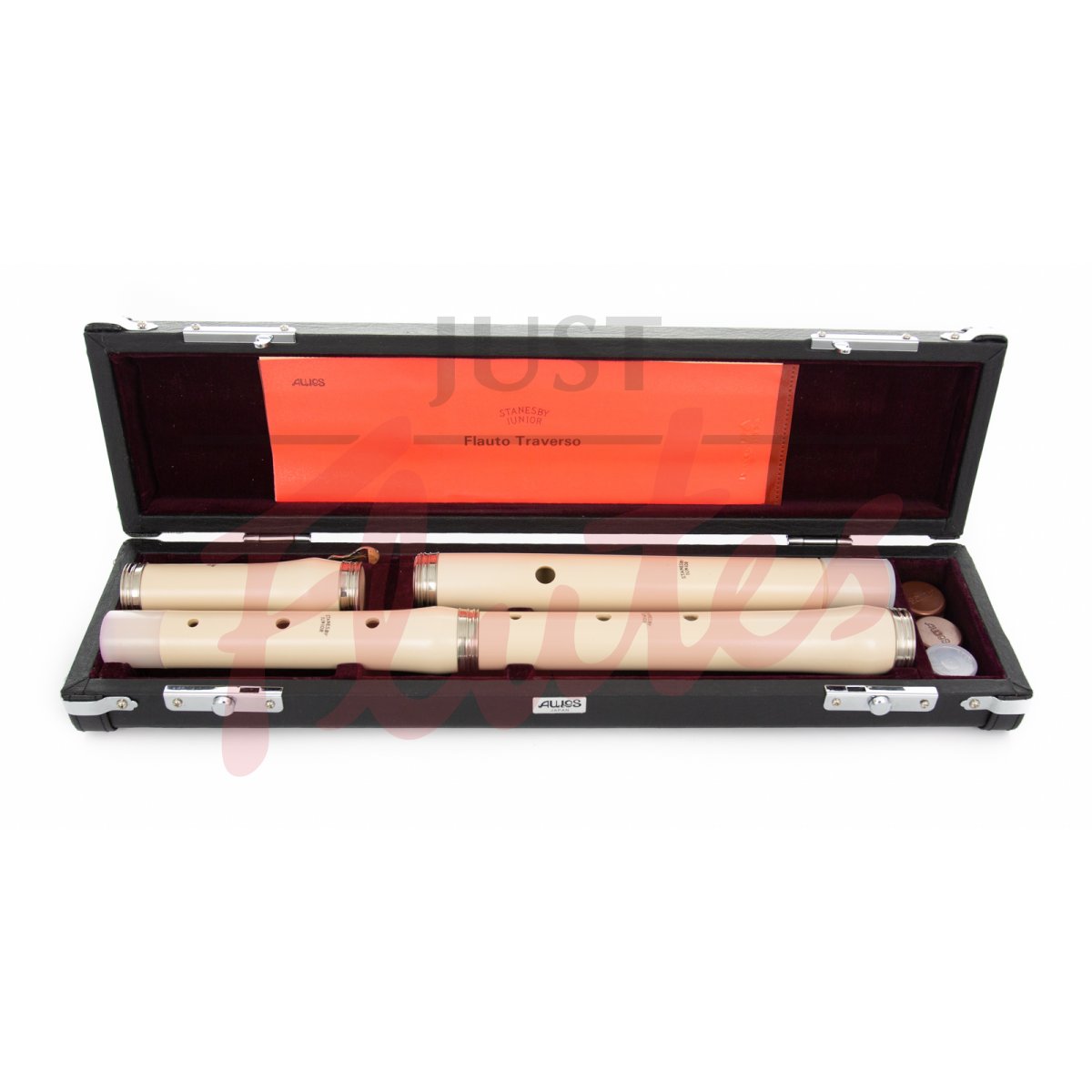 Pre-Owned Aulos AF3 Stanesby Junior Baroque Flute
Buy second hand with confidence
Unless stated otherwise, all of our pre-owned, ex-demo and ex-display instruments are checked, set up or serviced in our workshop prior to sale.
Manufacturer's Description
Stanesby Junior was the most distinguished woodwind instrument maker in the eighteenth century. Since only a few more than ten of the flutes he made are still in use at present, they are highly valuable. The Aulos's transverse flutes are precise reproductions of Stanesby Junior's work. They are modeled on the transverse flute which Stanesby Junior produced around 1730, at the peak of his career. Mr. Masahiro Arita, a transverse flute player who owns one of the Stanesby Junior instruments, has supervised the reproduction made by our company.
Our Description
For players requiring a flute at Baroque pitch, this is the ideal instrument. Being made of plastic means it is less costly than a wood instrument and is not subject to cracking. The plastic used is denser than the plastic used in the AF2 model, resulting in a tone that is well-focussed.
Specifications
Plastic baroque flute
Matt white simulated ivory finish
One-keyed
A=415Hz
Includes soft case and cleaning accessories
Design based on a Stanesby Junior baroque flute
What's Included
Original hard case
Plastic cleaning rod
Cork grease
Aulos fingering chart
Item Details
Item number:
C126225
(Please quote this Item Number if you contact us about this item)
Manufacturer:
Aulos
Model number:
AF3 Stanesby Junior
Category:
Pre-Owned Other Flutes